HURRICANE HANNA
UPDATE 2 – 2220 PT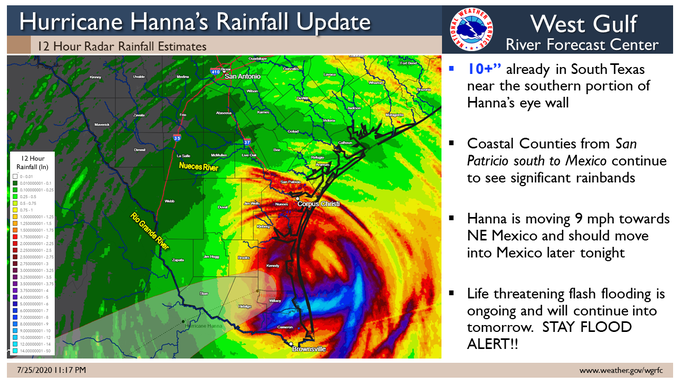 Hurricane Hanna, the strongest hurricane to make landfall in Texas since Claudette in 2003 has made landfall on Padre Island and mainland Texas in Kennedy County around 1815 CDT.  Over 10+ inches of rain have fallen in some parts of southern portion of the hurricane eye.
Texas Governor Abbott declares a State of Disaster for 32 counties.  It has been assessed as just shy of a CAT 2 status earlier today.
Photo | Galveston  Island HIstoric Pleasure Pier
Photo Credit | NWS Storm Prediction Center
RESOURCES
NOAA NWS National Hurricane Center. World Central Kitchens' Chefs for America have their Brownsville location available and reaady to deploy if needs should arise. NWS Corpus Christi.  Texas Governor Abbott.
PUBLIC SERVICE ANNOUNCEMENTS
To report non-life threatening issues, such as street flooding or other weather related concerns, call 3-1-1. For life-threatening emergencies, call 9-1-1.  – City of McAllen, Texas.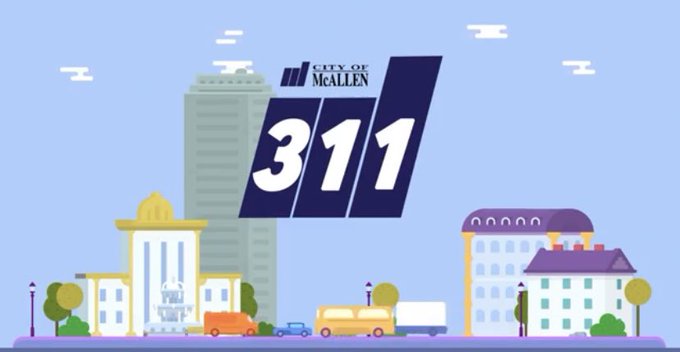 A proclamation has been issued in Hidalgo County declaring a local state of disaster due to the expected catastrophic flooding.  – Richard F. Cortez, Hidalgo County Judge.
THROUGH THE EYES OF SOCIAL MEDIA
"Rain is picking up a little speed."
"Looks like the Hurricane has stalled and sitting.  It appears to be spinning and dumping rain while pushing the storm surge."
"What started off as a Tropical Storm turned into a Hurricane. Now we have a tornado watach until 0900 CDT Sunday."
Photo Credit | NWS Brownsville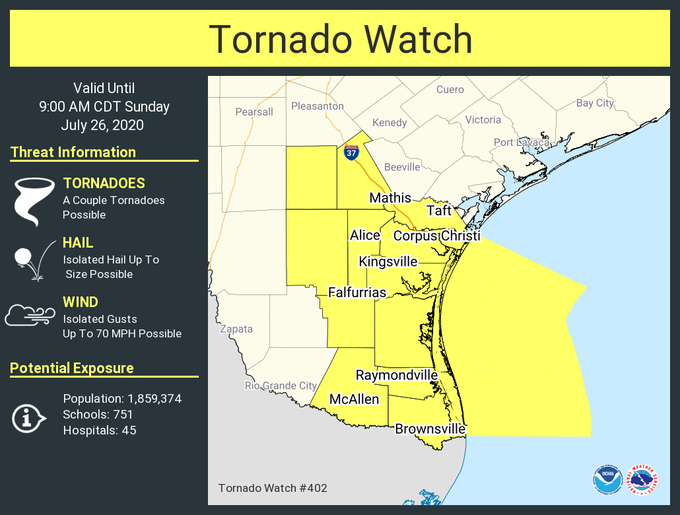 "It's not hurricane season yet but i's already a busy one. Stronger storms generally hit the area in late August and September."
"People refused help from the Fire Department  to evacuate and now the Coast Guard has to risk their lives to rescue them."
(c) 2020 NW Fire Blog – 2 – 7/25/2020 2220 PT