BALTIMORE, Maryland | Baltimore Firefighters were dispatched to a working dwelling fire in the 2700 block of Hollins Ferry Road 21230 in Lakeland area.
Upon arrival from first-due units, fire was said to be from the rear of a two-story, single family home.
The fire broke out on Thanksgiving, November 26th around 1842 hours EST.
Extreme flames were captured extending from one floor to the next.
Additional companies were requested.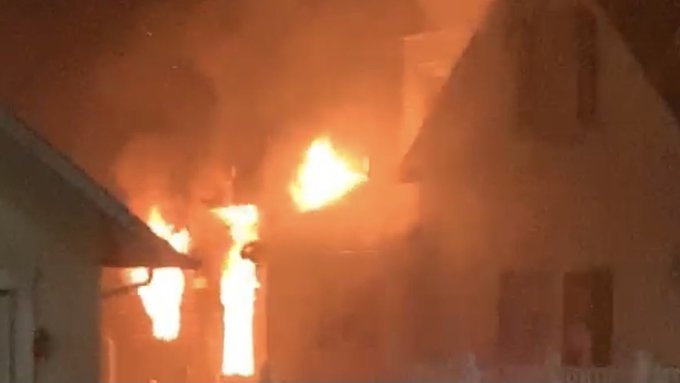 At 1845 hours ET, Command called for a second-alarm and reporting fire was now throughout the home.
Five minutes later, a Mayday was declared due to a firefighter becoming trapped inside the home. They were extricated and said to be treated by BCFD EMS. His or her condition is currently unknown.
Fire units were still working to get a knockdown on the fire that was said to be mostly in the Charlie/Bravo of the structure. At 1911 hours, the fire had burned through the roof's eaves.
This is a developing story.
(c) 2020 NW Fire Blog – Updated 11/26/2020 1616 PT