HANSEN DAM, Calif. | A brush fire broke out at the Hansen Dam this afternoon that quickly spread and holding at just shy of two acres.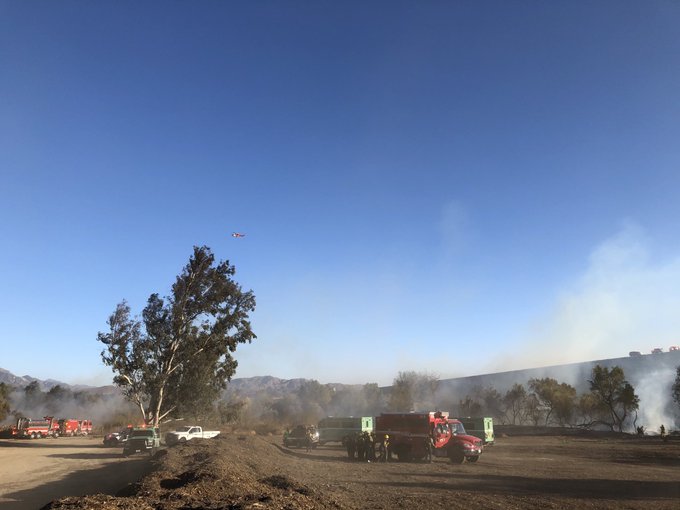 Angeles National Forest (USFS) resources BC-11, CRW-5, E10, E13, WT-10 were quickly dispatched via the Angeles ECC at 1504 PT to assist as mutual aid for the LAFD.
Winds were reported as being strong helping spread the fire quickly but firefighters are said to have nearly contained the fire.
The cause is unknown at the time of this post.
Firefighters and resources are still on-scene.
(c) 2020 NW Fire Blog- Updated 11/26/2020 1550 PT