INCIDENT SUMMARY
A BNSF train carrying crude oil passing through the Whatcom County Railroad line wrecked down the line in Custer around 1140 hours PT on Tuesday, December 22nd. BNSF confirmed seven of their railcars derailed causing a toxic smoke to fill the partly cloudy blue skies and engulfing two of them.
The incident was deemed a major disaster, prompting the Whatcom County Sheriff's Office Division of Emergency Management to activate.
RESOURCES
Local, county and State officials quickly responded to the scene working hand-in-hand to assess and mitigate the situation.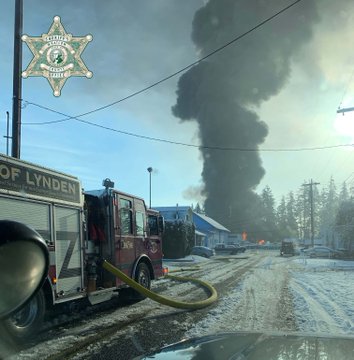 Firefighters are seen standing and working near toxic smoke-filled derailed train cars in Custer, Washington.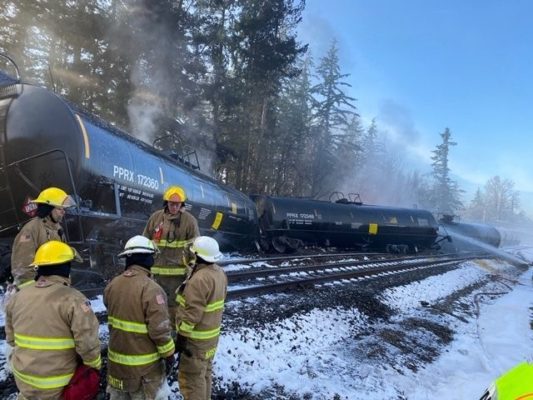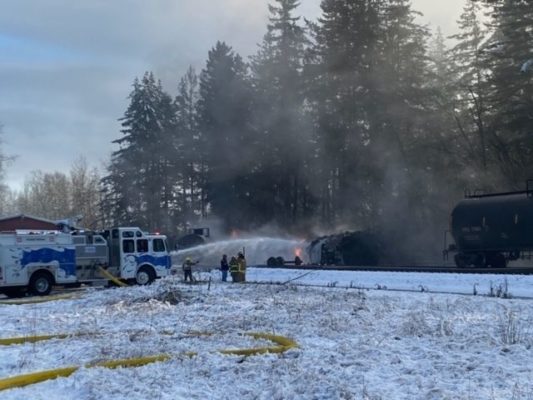 This incident is located at the 7500 block of Portal Way in Custer. The fire scene is still a very active scene. DO NOT TRY TO VISIT THE AREA. STAY AWAY FROM THE DERAILMENT SITE.
EVACUATIONS
The Sheriff's Office and other officials conducted evacuations around the scene about 3/4 to 1/2 mile radius in each direction due to toxic smoke and other hazardous conditions. R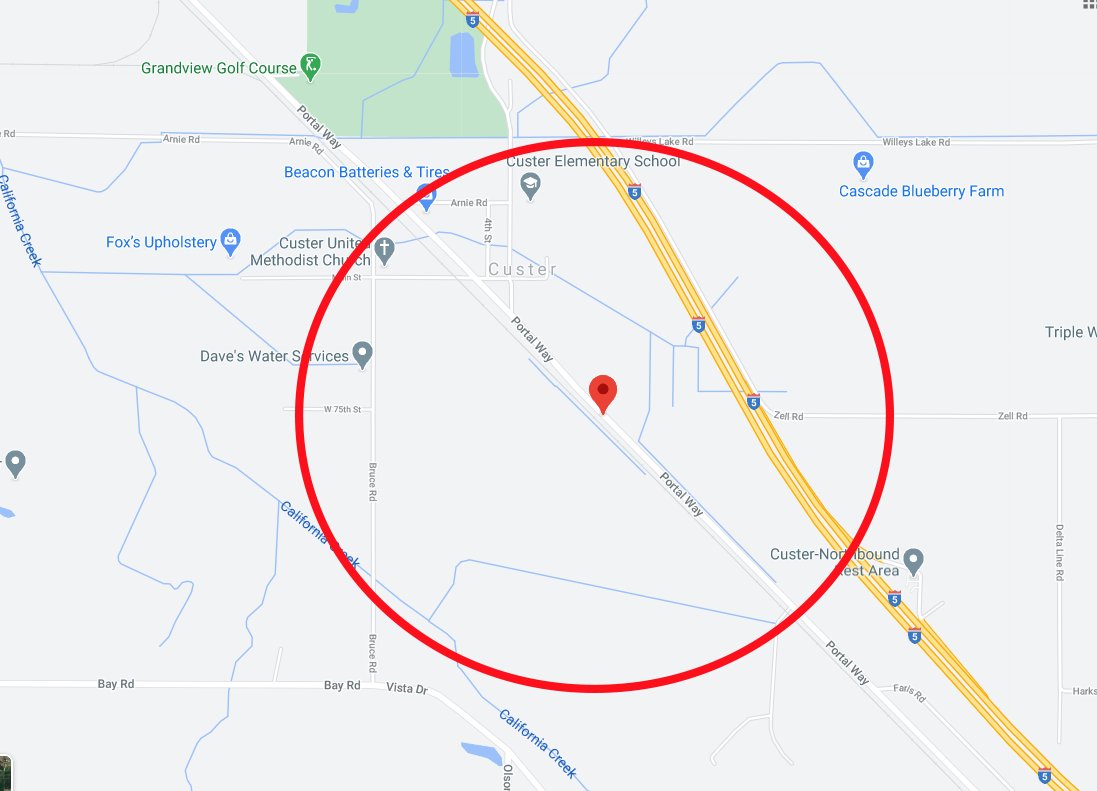 Evacuation orders have been lifted for local Custer residents only. Roadblocks will remain in place. Residents will need to provide proof of residency to return to their homes. Once home, residents are strongly encouraged to shelter-in-place and remaining inside, as well as closing all of their windows.
DISPLACEMENT CLAIM HOTLINE
BNSF Railway Officials have set-up a claims hotline for those who were forced to evacuate. Their phone number is 1-866-243-4784.
VIEWPOINTS
A large of black smoke could be seen from the Zell Road exit, as well as from the Custer Rest Area.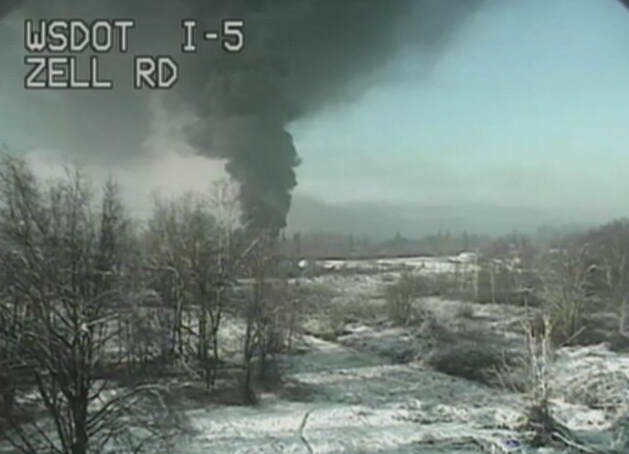 CURRENT WEATHER
Weather report for Custer is currently 32*F with mostly clear skies and winds at 3 miles-per-hour. Humidity has now reached 100% and precip is 0%.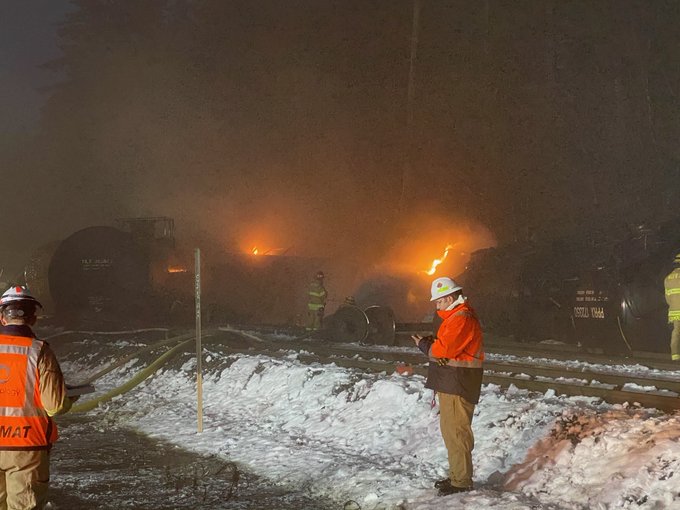 STATUS
As of 1855 hours, Firefighters are still on-scene working to put out the flames on the derailed cars.
(c) 2020 NW Fire Blog – Updated 12/22/2020 1900 PT