INCIDENT SUMMARY
A BNSF train carrying crude oil through Whatcom County has derailed in Custer just before noon on Tuesday, December 22nd. This has been deemed a major disaster and the WCSO Division of Emergency Management has been activated.
INCIDENT LOCATION
This incident is located in the 7500 block of Portal Way in Custer.
EVACUATIONS IN PROGRESS
ALL RESIDENTS AND VISITORS IN THE CUSTER AREA NEED TO EVACUATE WITHIN 1/2 MILE IN EACH DIRECTION IMMEDIATELY!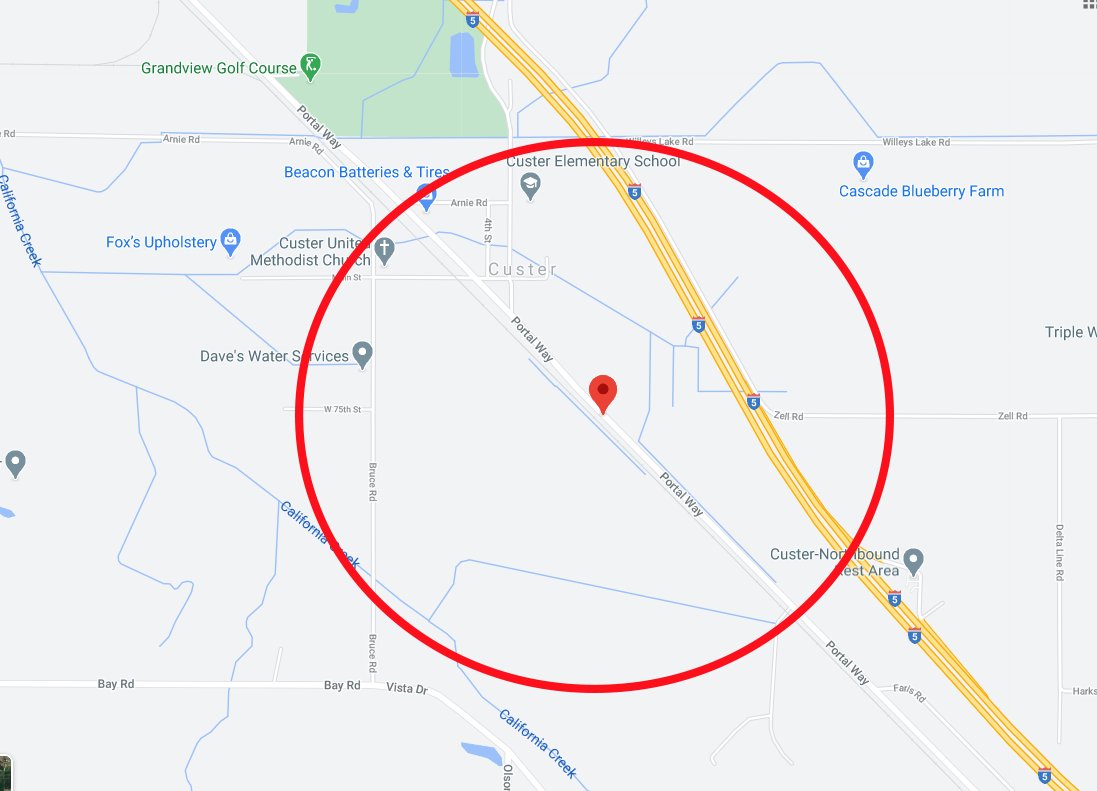 BSNF has confirmed that one of their trains has derailed around 1140 hours PT on this morning. There have been initial reports of three to five tank cars that have derailed with a significant fire being at the end of the train. They are working with local authorities to access and mitigate the situation.
CAUSE
The cause of the derailment is unknown and under investigation.
RESOURCES
Resources are currently on-scene include: Washington State Patrol, WCSO, Emergency Management Agency, A63, A75, B41, B76, BNSF, C71, CP43.
VIEWPOINTS
Large plume of black smoke can be seen from different viewpoints from these WSDOT webcams in the following areas:
And seen from the Zell Road exit. All drivers need to continue driving and not stop on the freeway. This smoke is very toxic. Please use alternate routes around the City of Custer.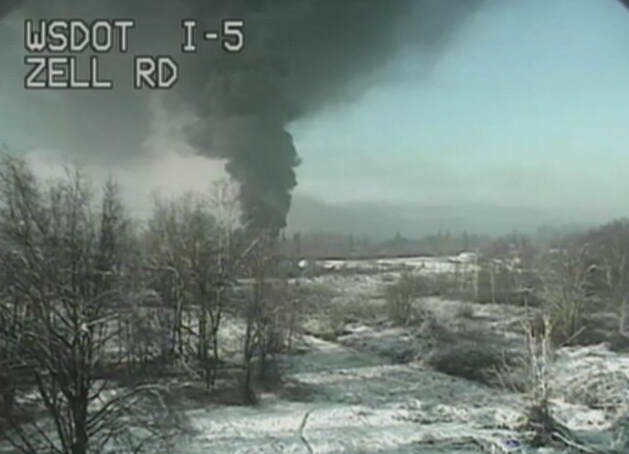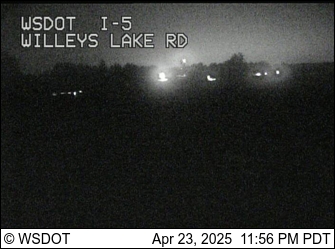 ROAD CLOSURES
I-5 is CLOSED between Grandview Road and Birch Bay Lynden Road. Detours: – SR 548 (Grandview) will take you along the west side to/from Blaine. I'd recommend exiting early to avoid the backup at the closure point. – SR 539 will take you to the east side to/from Lynden area. Additionally, the Grandview at Portal Way and Main Street at Portal Way has been also closed by City officials.
CURRENT WEATHER
Current temps are 37*F with partly sunny skies. The RH is 96%, 0 precip and 0 wind movement.
STATUS
Safety is their number one priority at this point for the crew and all first responders on-scene.
This is a developing story.
(c) 2020 NW Fire Blog – Updated 1330 PT