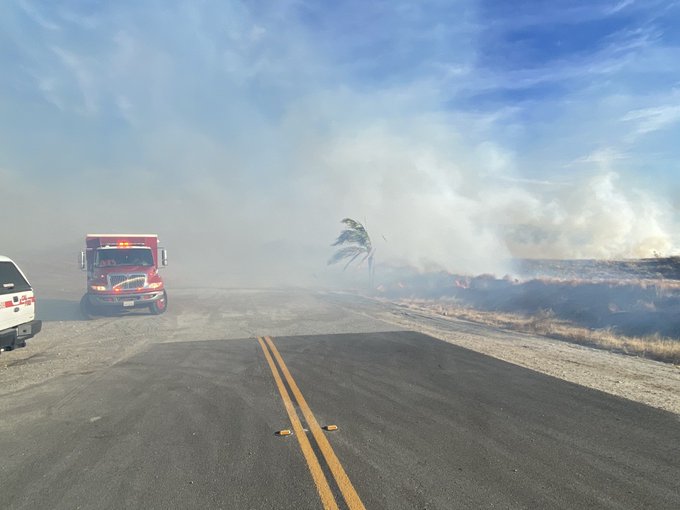 Beaumont, California
The SANDERSON FIRE ignited on Sunday, December 13th around 0100 PT this early morning off on La Borde Canyon Road and the Jack Rabbit Trail, located south of Beaumont, California. The initial response was quick and fierce but was faced with access challenges as the fire was deeply rooted in rugged terrain.
The fast-moving fire prompted Officials to issue an Evacuation Warning for homes north of Gilman Springs and South Timothy Lane, along with Jerry Street, Mc Gehee Drive, Alberta Lane, Laurene Lane, Lisa Lane, and Kevin Road. This was issued at 0900 hours and impacted less than a dozen homes.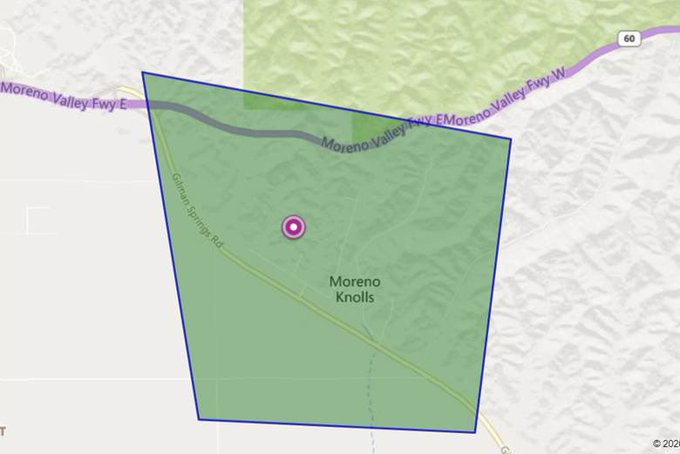 At approximately 0900 hours, the fire had scorched 800 acres and at a zero percent containment status. The fire would grow another 100 acres to a total of 900 and would still remain at the same containment status, a hour later. Air attack reported the fire was going to run out of fire fuels and burn into Mystic Lake. Air craft resources were released back to their respected home bases.
Winds helped pick up smoke from the fire and spread it towards Mad Valley, Corona and Temescal Valley.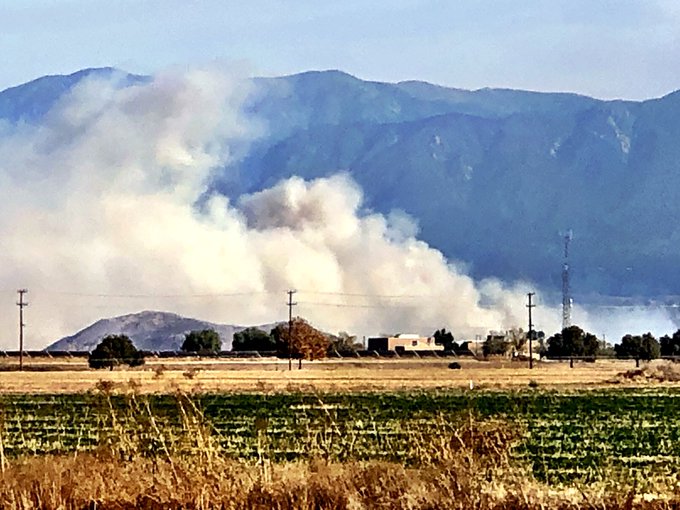 Firefighters successfully stopped the forward progression on the fire at 1100 hours and holding it at 1,500 acres. There is still a 0% containment but firefighters are due to remain on the fire line until they reach their 100% containment status objectives.
There are 130 firefighters, three helicopters, 16 engines, six air tankers, six overhead personnel, four crews, two water tenders, four bulldozers, Air Attack and a Helitender.
Incident Cooperators include: Bureau of Land Management (BLM), CAL FIRE/Riverside, CAL FIRE/San Bernardino, CAL FIRE/San Diego, CHP, March ARB, Riverside City FD, Riverside County FD, Riverside Co SO, and the Southern California Gas Company.
More great images from this incident: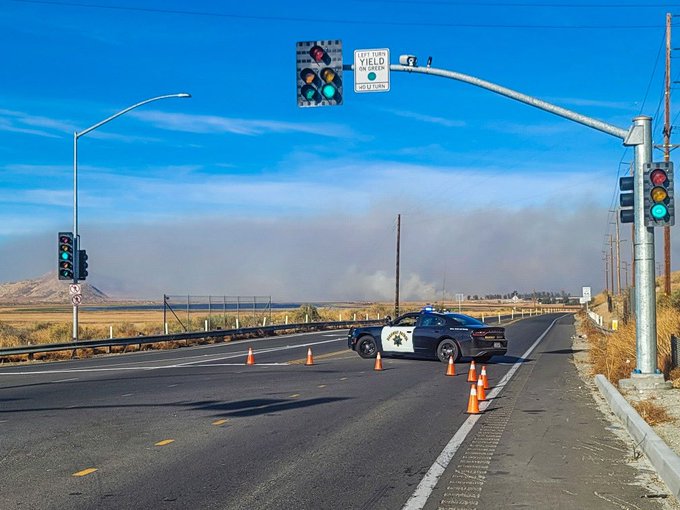 The cause of the fire is under investigation.
No reports of damage or losses to structures or injuries to firefighters and civilians.
(c) 2020 NW Fire Blog – 12/13/2020 1245 PT