QUEENS, NEW YORK
On Friday night, January 8th, a fire broke out on the first floor of a nail salon in a 3-story commercial (mixed-use) structure then spread to other businesses. What would start out as a 1st Alarm response, would quickly escalate to a 7th Alarm.
Firefighters brought the fire under control at 0851 EST on Saturday for the incident that was listed as Box 4464. 136-15 37th Avenue, on Main Street x 37th Avenue in the Flushing area in Queens, New York
Firefighters spent the morning on Saturday, January 9th with their continuous firefight from in frigid temps overnight with challenges they had in getting water on the fire due to difficult access.
Seven firefighters suffered minor injuries and three businesses were gutted.
The Queens Borough President Donovan Richards states his office stands ready to provide assistance to these businesses.
Significant events that played out during this incident:
January 9th
7th Alarm (0519)
6th Alarm (0643)
5th Alarm (0221)
4th Alarm (0122)
3rd Alarm (0022)
2nd Alarm (0011)
January 8th
QUEENS FIRE HISTORY | For fires or incidents greater than 2nd alarms.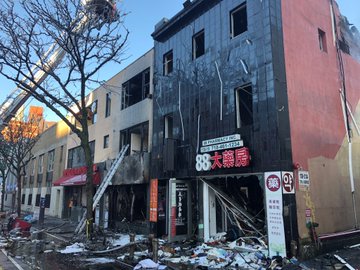 Queens has been known for its escalated fire alarms as many of the structures are attached to one another, called row houses that are made of old wood and several do not have smoke alarms.
In this day in age, it would not be surprising to know that many businesses also have not upgraded to sprinklers.
FDNY firefighters and their agency overall have been working tirelessly to educate and help provide the necessary tools to help their communities to become fire smart.
Here are some of the fires from over the years and even our most recent history in the last five years.
2012
October 30
Large fire during Hurricane Sandy shows the large fire footprint left behind after the gigantic inferno in the Breezy Point area. 50 homes were destroyed.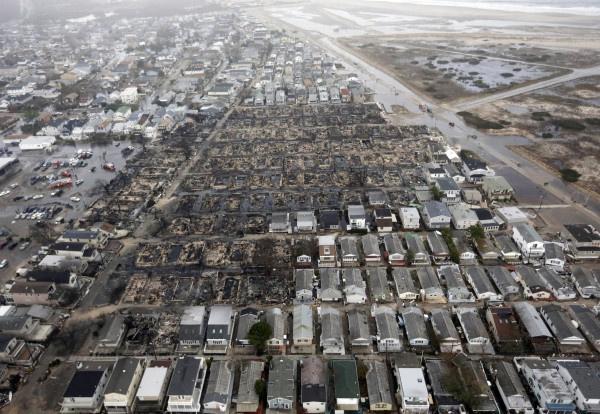 2013
April
11 injured with four in critical condition. Early morning house fire.
2014
March 15
Large multi-alarm brush fire. So big and robust, it is picked up on a local news radar of just how gigantic it is from its smoke plume.
December 18
5 alarm. Box 2131 103-45 97th Street. Apartment building.
2015
May 31
One-story commercial structure fire. 5th alarm.
November 8
Home under construction catches on fire and taking two homes with it.
2016
August 4
Big fire breaks out on Queens Blvd and 34-38th Streets. 3rd alarm. Commercial structure fire.
2017
January 30
More than 160 firefighters responded, fought a huge blaze at a restaurant and injuring five people.
April 23
Five were killed including three children in a residential (dwelling) fire. Media reports there was no smoke alarm.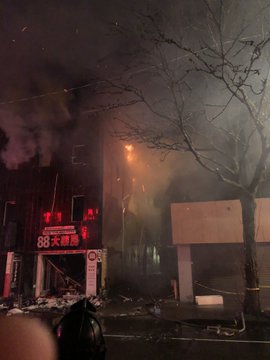 September
A landlord dies in a residential home fire.
2018
March 16
Scrap yard fire. 5th Alarm. 187-10 Jamaica Avenue. Yard backs up to the Long Island Railroad. All LIRR trains were stopped during the incident.
April
Three are killed in a house fire.
June 4
Nine FDNY firefighters are hurt along with two civilians.
June 18
Bellerose Manor section. One person died. 7 firefighters were injured with conditions of minor to serious. Fire broke out around 1900 hours EST.
September 29
3rd alarm. House fire
4th alarm. Auto body shop.
December 13
5-alarm. 1-story commercial building on Queens Blvd. heavy fire and smoke conditions. Backdraft and explosion occurred. Minor injuries (firefighters).
December 27
Transformer explosion at Con Edison plant. LaGuardia Airport goes on lockdown and on emergency power. Many inbound flights holding and diverting. Passengers were held on aircraft at gates. Ground stop in effect. Turned the sky neon blue.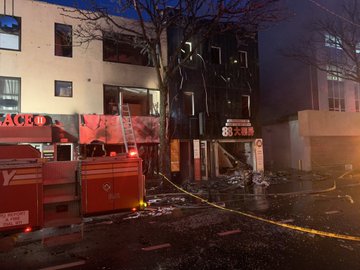 2019
February 24
3rd alarm. House fire. 3-alarm. Structure fire. Box 4630. 94-02 42nd Avenue. Heavy fire on floors 1 and 2 of a 3-story private dwelling.
March 13
House fire. Child killed. Six others injured.
April 5
3-alarms. 93-13 101st Avenue. 2-story commercial structure with mixed occupancy. Fire in two buildings. Ozone Park.
July 10
An entire family perishes inside their home. Residential structure fire.
2020
January 5
4 alarm. 78-17 101st Avenue. Fire throughout the whole building with extension to exposures 2 A, a 2-story wood dwelling. Ozone Park in Queens.
January 8
4 Alarm commercial structure fire.
March 10
3-alarm. Box 9361. 97-12 Northern Blvd. Fire in 3-story mixed use building with extension to exposures.
July 23
Multiple calls come in for a lightning strike of a home.
July 27
Eight are hurt in house fire.
November 13
3-alarm. 136-11 38th Avenue. Box 4464. Commercial structure fire.
November 18
3-alarm. 22-11 New Haven. Heavy fire on 5th floor extending to 6th floor. 7-floor multiple dwelling.
December 9
6-alarm fire in Queens. Box 66-9633, 109-25 Jamaica Avenue. Firefighters on-scene within three minutes but challenges arose as the fire quickly spread in old row wood frame buildings causing 40 people to be displaced. No injuries were reported.
Information has been gleaned from verified FD sources, media and eyewitness accounts. Dates are approximate as published on digital platforms. – Ed.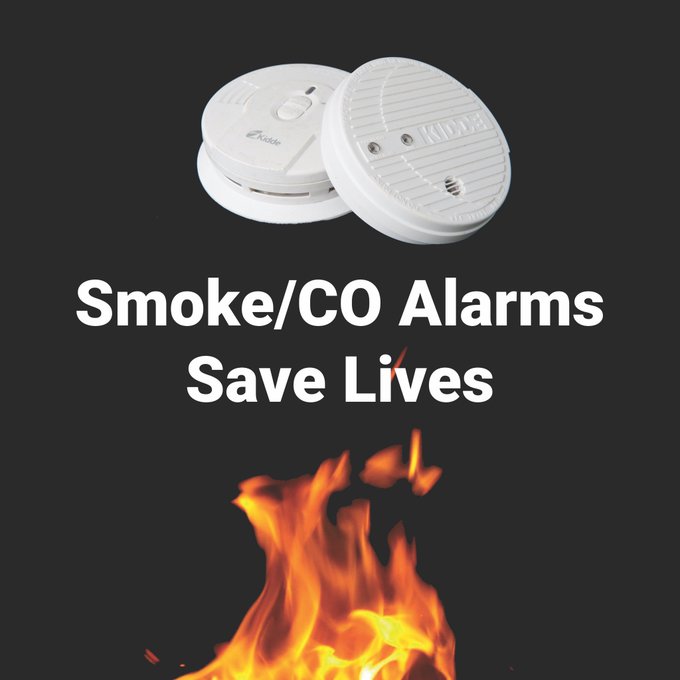 "Working alarms are the most critical component of your escape plan. Be #FDNYSmart – have both a smoke and CO alarm, or a combination smoke/CO alarm, where you sleep and on every level of your home, including basements. See more at http://fdnysmart.org" – FDNY
The FDNY says that 1/3 of home fires occur usually during the months of December through February and most are preventable
Here are some tips in order to become #FDNYSmart:
Most candle fire victims are between ages 5-9. Keep them out of their reach.
Keep hallways and exits clear of clutter. This will allow an easier escape during a fire, and will give first responders access to your home during an emergency.
Keep space heaters at least 3 ft. from bedding, curtains, and other materials, and always plug your heater directly into the wall.
(c) 2021 NW Fire Blog – Updated 1/10/2021 2325 PT