WARDEN, WASHINGTON
Update 3 | 1/21/2021 2306 PT
A large fire is burning the Washington Potato Company facility, located in the 1900 block of West 1st Street in Grant County, Washington. It ignited from an unknown cause on Thursday, January 21, 2021.
The Sheriff's Office says the fire started inside the processing plant's dehydrator around 1730 hours PT.
LEVEL 3 EVACUATION NOTICE issued to all areas west of Road U-SE and south of SR170, Warden in an 1.5 mile evacuation distance. Issued 1/21/2021 2030 hours PT due to "risk of 5500-lb ammonia tank explosion".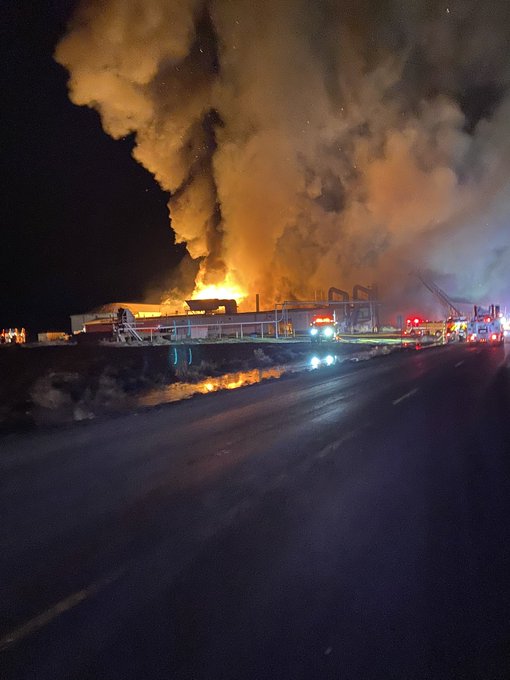 Officers/Troopers/Deputies from the Warden PD/WSP/Grant County Sheriffs Office are manning road blocks and only emergency vehicles will be allowed in.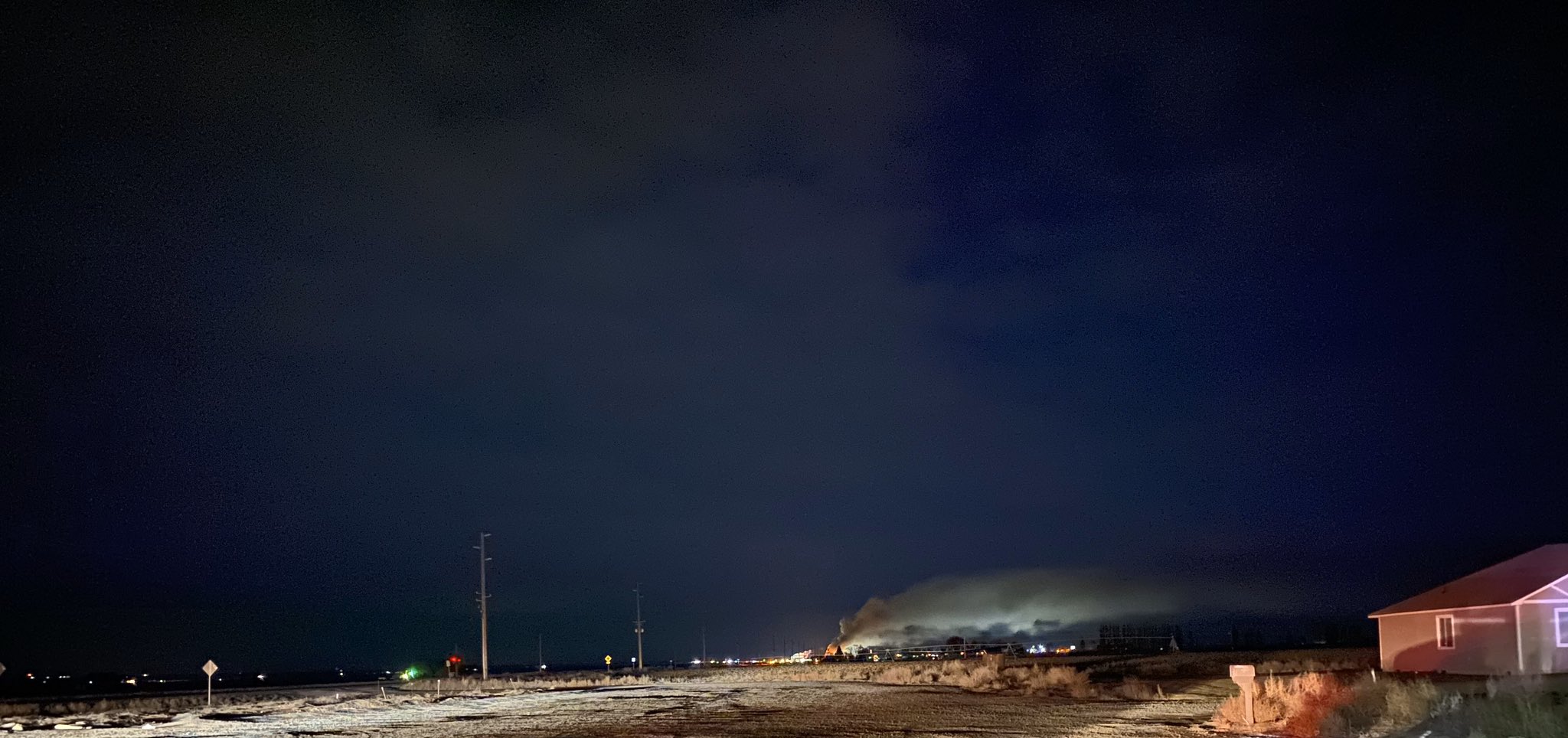 Emergency Operations Center has been activated. They are working with the Red Cross to set-up a shelter.
Firefighters have pulled back and are in a safety zone, while others are staging about one-mile in the Incident Command Post located off of 17 and SR170.
Resources include Grant County Fire Districts 5 and 13, Electric City, Royal City, Ephrata, Moses Lake and other mutual aid assets.
The Grant County Sheriff's Office has launched a drone to get an overall aerial shot of the fire building and to get a size up. (2301 PT)
Incident Timer has been stopped at 260 minutes at 2306 hours PT. Command states no longer needs as they are watching everything closely and in real-time.
(c) 2021 NW Fire Blog