STONEHAM, MA
A fire broke out at a multi-story older home on Hersam Street in Stoneham, Massachusetts on Saturday, March 6, 2021.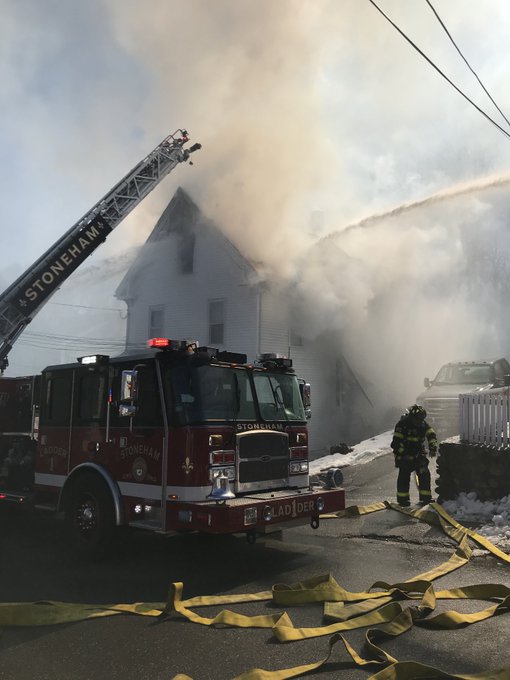 Stoneham and Woburn Firefighters were faced with visible flames and smoke from the structure. A second alarm was called just before 0900 hours West Coast time.
Around 0900 hours PT, firefighters continued pouring water over the fire with multiple master streams.
Firefighters also were seen climbing up one of the ladders in tandem during working fire operations.
Due to heavy fire on multiple floors and through the roof, a third alarm was called.
As of 45 minutes ago (0955), Firefighters remain on-scene working to complete their suppression objectives and stopping the fire from spreading to other area exposure buildings nearby.
Several onlookers appeared to be intrigued by all of the fire equipment and resources on-scene of this big structure fire.
(c) 2021 NW Fire Blog – 3/6/2021 1040 hours PT