SUMNER, WASHINGTON STATE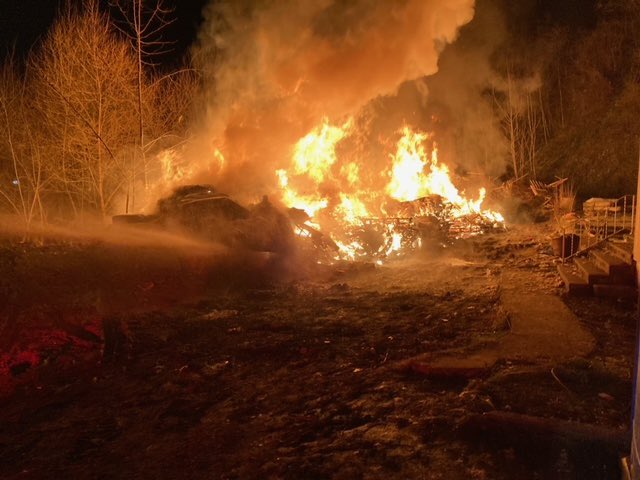 IAFF Local Union 3520 firefighters and resources were dispatched to an initial early morning brush fire around 0315 hours PT Sunday morning, March 7, 2021. First-arriving units from the East Pierce Fire Department discovered instead turned out to be hundreds of mattresses illegally dumped and burning on private property.
The West Valley Highway was closed in both directions by the City of Summer in the 3200 block around 0738 hours PT and later reopened at 1009 hours PT.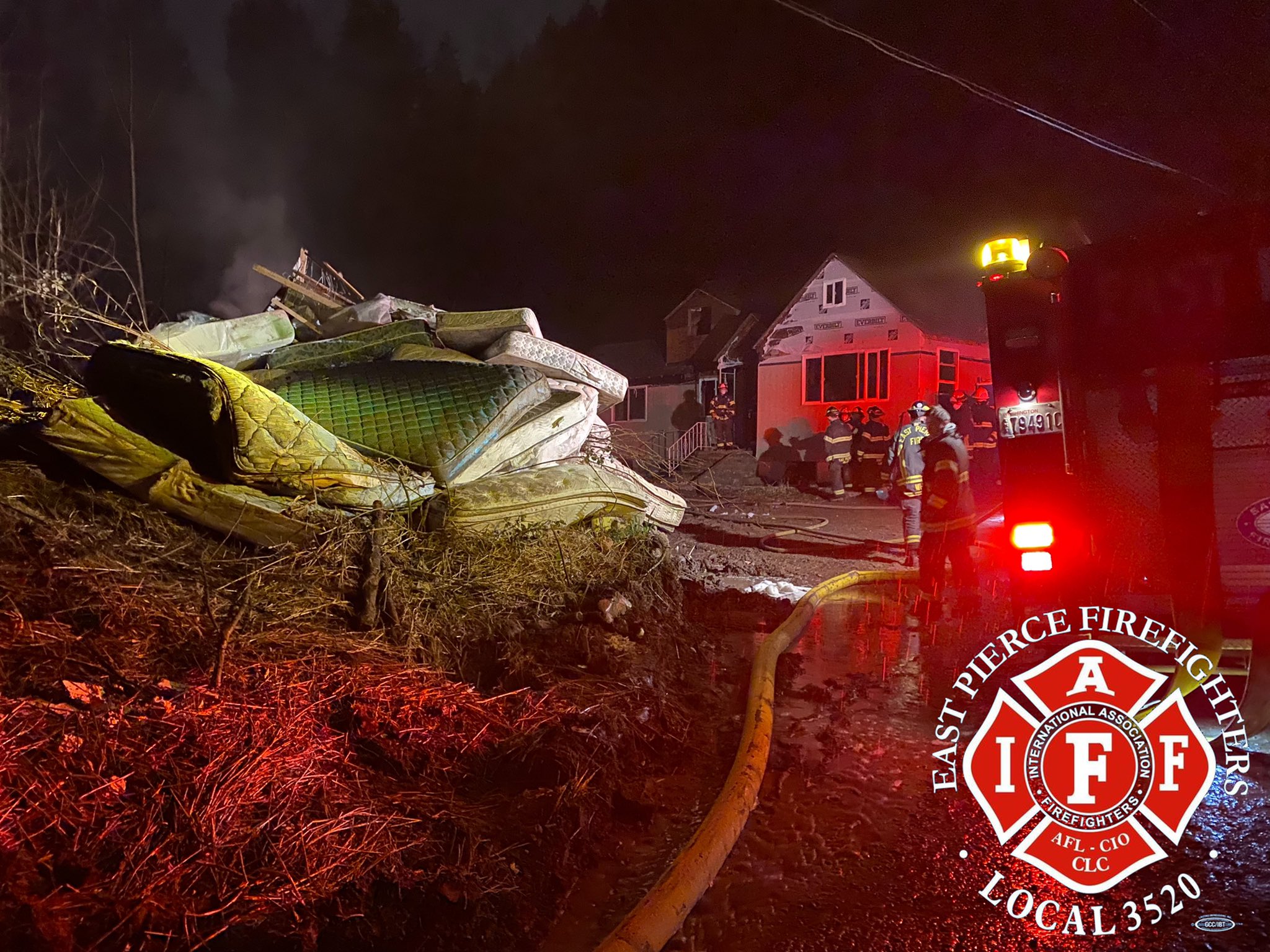 Firefighters worked throughout the early morning to try to put this massively huge debris pile out, as you can see in the photos provided by the East Pierce Fire Department.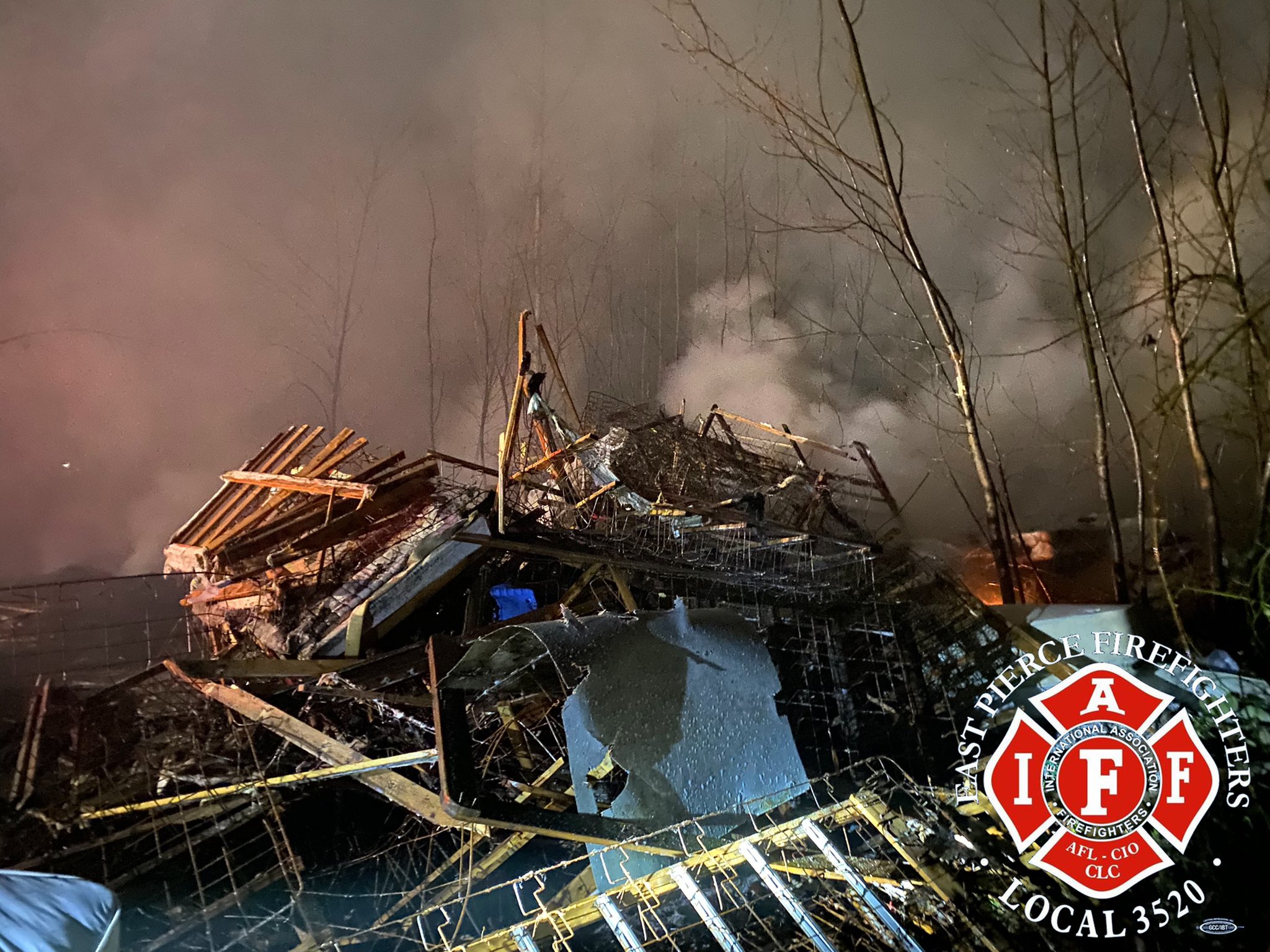 First Responders work tirelessly to prevent cancer-related illnesses to them and others in the line-of-duty. This burning material from Sunday's fire could easily contribute to harming anyone that was in the nearby vicinity due to the toxicity of the foam and other materials.
Wearing protective gear and on air, firefighters will help them make strides in lessening exposures to them while they are working on the fire ground and/or near the smoke from the fire.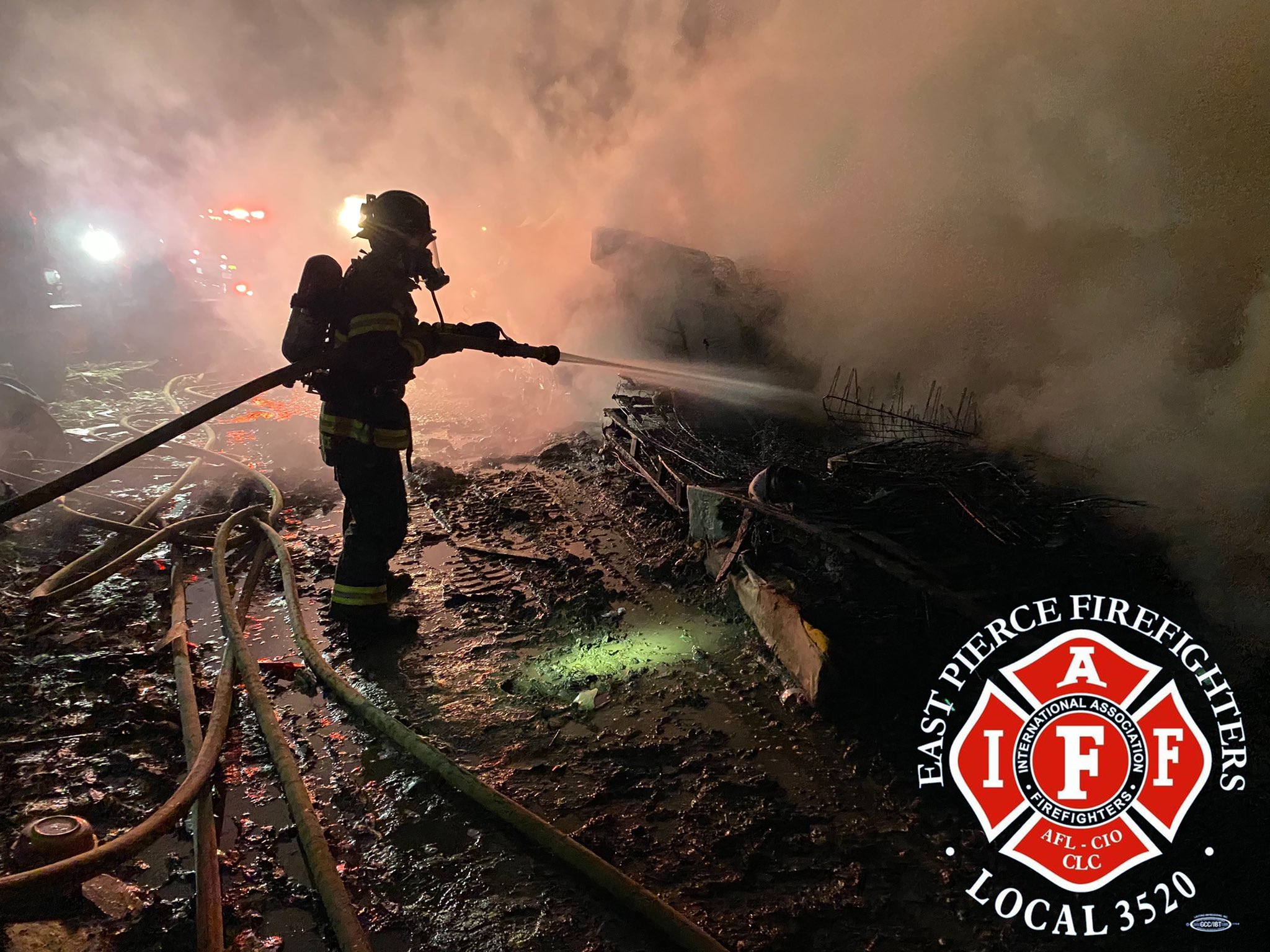 No reports of injuries to firefighters or other citizens were reported.
The fire incident went well into 0845 on Sunday morning as crews worked to knock down the fire and put it out.
An excavator was brought in to ensure no rekindling would occur after fire crews left this large incident site.
(c) 2021 NW Fire Blog – 3/7/2021 1310 hours PT