HOWARD COUNTY, MARYLAND
Firefighters from Howard County Fire and EMS were dispatched to a house fire on Saturday night around 2041 hours EST on March 13, 2021.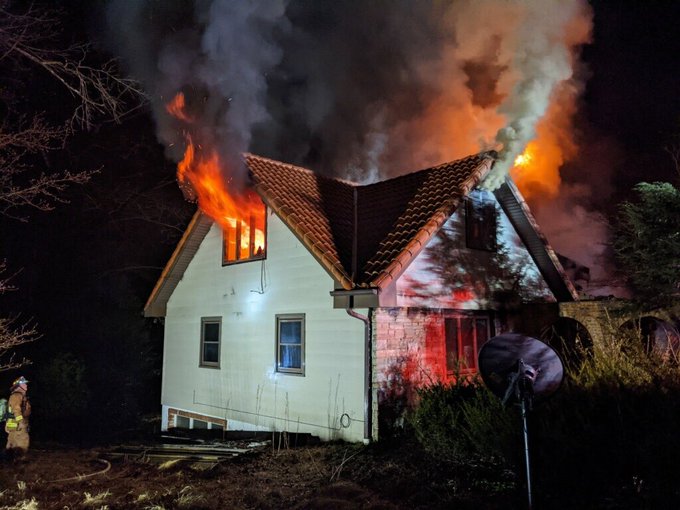 The fire was located in the 3600 block of Hipsley Mill Road in Woodbine (Howard County), Maryland.
First responders were greeted by fire coming out of the second and heavy smoke out of the attic. Fire was brought under control after tireless egress operations within 37 minutes of the initial response. They will be on-scene for extensive overhaul activities.
One occupant was treated and transported to a nearby hospital for evaluation. No other occupants were found inside the residential structure.
No injuries to firefighters were reported.
No cause was known at the time of this post. The cost of property damage is also unknown.
(c) 2021 NW Fire Blog – 3/13/2021 @ 1840 hours PT