WASHINGTON DC | APRIL 3, 2021
Seven adults were dispatched when a structure fire broke out on the first floor of their two-story apartment complex on Saturday night around 2040 hours PT. The incident occurred in the 1600 block of K Street Northeast.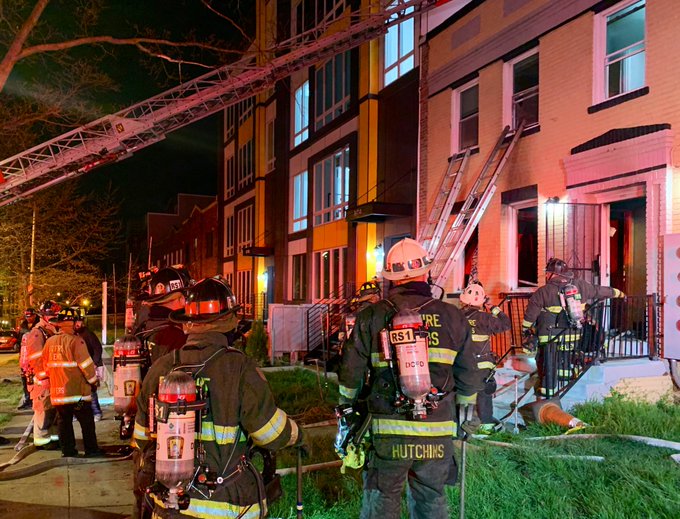 Firefighters quickly egressed, stopping the fire from spreading further through the interior of the building and containing it to one first floor apartment.
There was no injuries to civilians or firefighters.
The cause is unknown, as well as the property damage to the contents and structure.
(c) 2021 NW Fire Blog – Updated 2140 hours PT