UPDATE 1 | APRIL 10, 2021
Two wildfires are burning in the Abiquiu area in Rio Arriba County, New Mexico.
Both wildfires are said to have both started on Saturday at 1400 hours.
140 FIRE: Located in the Rio Chama bosque off of US County Road 140. Fire is about 2-3 acres on private land. One structure has been burned. Other homes are under threat. Mandatory evacuations are in effect.
RIO FIRE: The RIO FIRE is located off of US Highway 84. Fire size is about 4-5 acres on private land. No structures have been reported as damaged or destroyed. Homes are current under threat and mandatory evacuations are in effect.
Resources for both fires were deployed from the Santa Fe Interagency Dispatch Center today at 1718 and 1722 hours.
No reports of injuries to firefighters or civilians have been reported.
Cause of both fires is unknown and under investigation.
Wildfire History in other Bosques
April 2, 2021: Encampment campfire in the Rio Grande Bosque. No fires, fireworks and smoking are not permitted in this area. Photo Credit: Rio Rancho FD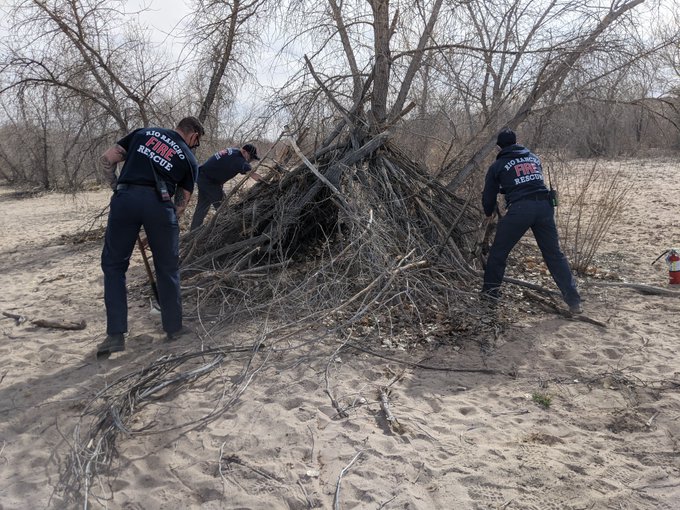 (c) 2021 NW Fire Blog – 2200 PT