UPDATE 2 | APRIL 19, 2021 | 1830 PT
Fire operations continue on the GREEN VALLEY FIRE located in Auburn (King County), Washington for Day 2 and during our Update #2.
Incident Summary: A brush fire broke out from an out-of-control burn pile, turned into a 3rd Alarm incident with multiple agencies from across King, Snohomish and Pierce Counties. Fire behavior was active, with wind-driven runs and short-range spotting. Fire would burn uphill towards homes and into deep blackberry bushes. (Day 1).
More agencies have returned for Day 2 Fire operations.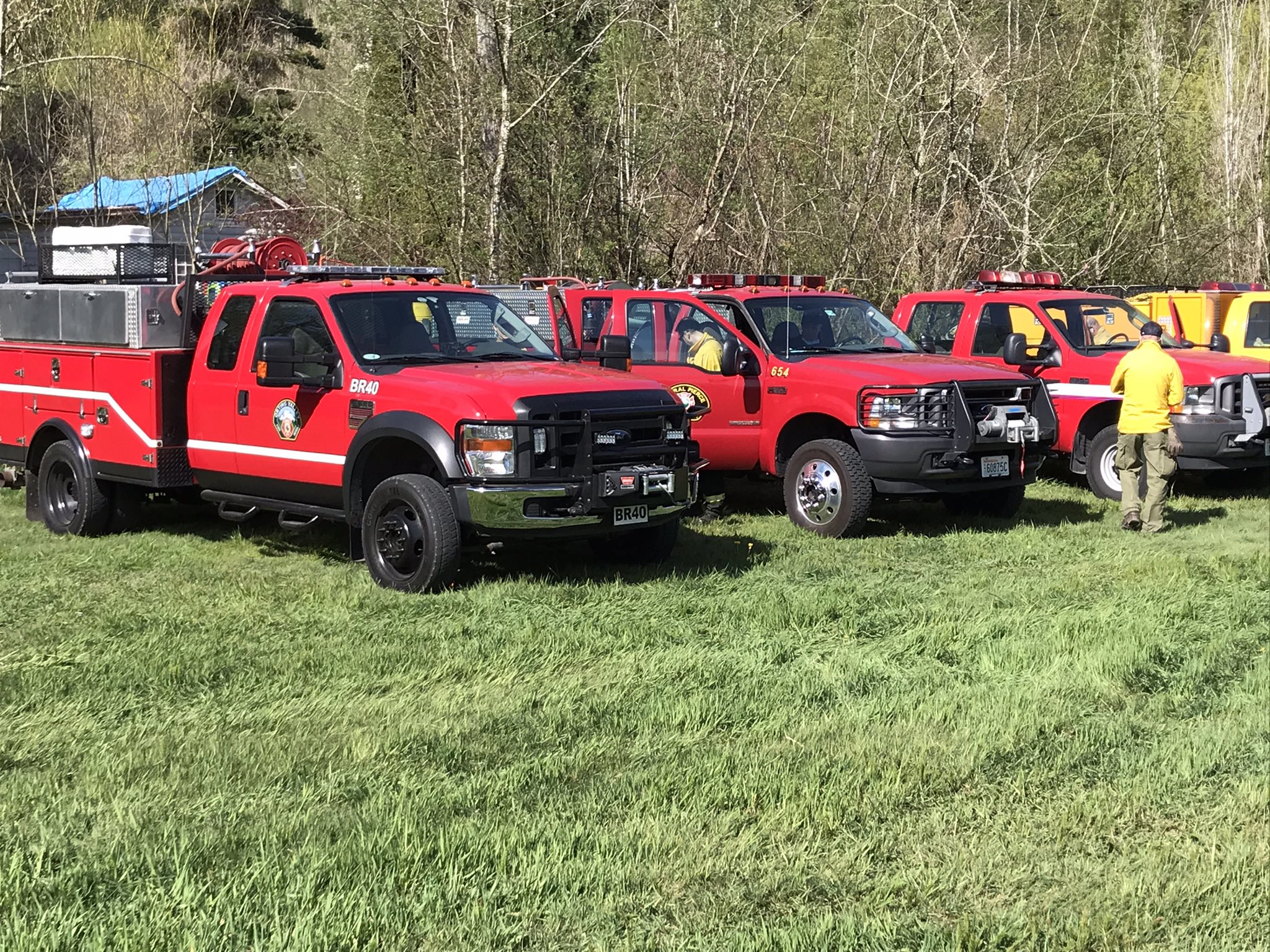 Start Date/Time: 4/18/2021. Sunday. 1630 PT.
Location: Off of SE Green Valley Road. Between Auburn and Black Diamond, Washington State. (Unincorporated King County).
Fire Status: 10 acres as of last night. Unknown size, containment status or fire behavior.
Cause: Escaped burn pile got out-of-control spread to area brush into valley.
Resources:
Mountainview Fire
Renton RFA
WA DNR
Port of Seattle FD (IAFF 1257)
Enumclaw Fire (IAFF 3931)
Valley Firefighters
Puget Sound Fire
Eastside Fire & Rescue
Bellevue FD
Woodinville Fire & Rescue
Kirkland Fire (IAFF 2545)
East Pierce Fire & Rescue (IAFF 3520)
Central Pierce
Key Peninsula Fire District 16
Orting Fire & Rescue (PCFD18)
Shoreline Fire
We will provide an update, if more information is received or there is significant fire activity.
(c) 2021 NW Fire Blog