UPDATE 1
APRIL 18, 2021 | 2125 PT
Summary:
A brush fire broke out around 1630 hours in the 35200 block of SE Green Valley Road in Auburn (King County), Washington on Sunday, April 18, 2021.
Units from various Zone 1 and 3 regions responded quickly to the area with brush trucks, engines, tenders and assistance from WA DNR with a rotor. Additionally, a dozer was working to secure line around the head of the fire.
Fire was reportedly in the valley below the Reindeer Ridge Tree Farm, where firefighters found it difficult to access the fire due to sheer cliff drop offs and heavy blackberry bushes. It was said that the fire was running uphill towards several structures but the rotor was able to stop the forward progression.
Per Mountainview F&R Facebook page stated at 1938 hours PT: "Burning on the north hill, midway on Green Valley road. No structures involved and no injuries reported. DNR rotor is working the area."
At one point, you could hear via scanner feed that the fire was advancing on the Incident Command Post (ICP) and crews were tasked with stopping the forward progression. Crews in the Foxtrot Division (East of Delta Division (head of fire))) worked to try to get ahead of the fire.
There were no reports of injuries to civilians or firefighters. There are no evacuation orders in effect.
A King County Fire Investigator was on-scene but no preliminary report of what caused the fire was known at the time of this post.
About 10 acres was reported as burned per the WA DNR Fire cad system. No word on the containment status.
Lead Agency:
Mountainivew FD
Mutual Aid Units:
Woodinville Fire & Rescue, Eastside Fire & Rescue, Duvall Fire District 45, WA DNR_Fire, Zone 3 Fire Explorers, Puget Sound Fire, Valley RFA, Valley Firefighters, Eatonville and King County Medics.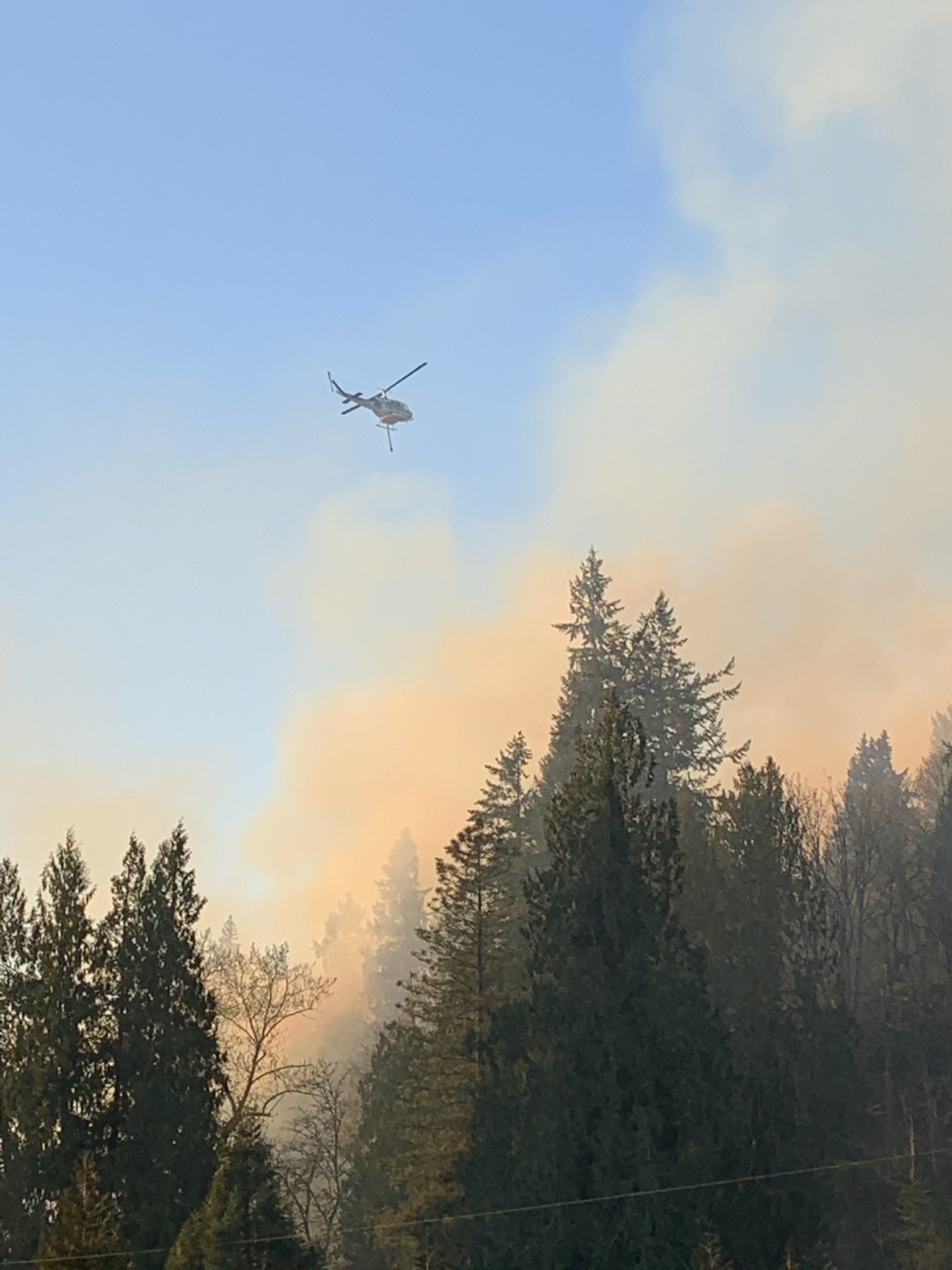 Divisions:
Delta, Echo, Foxtrot, Zulu.
Resources:
Zone 1 and 3 resources include: Brush trucks (WFR B131), engines, tenders, rotor.
Water Supply:
Lake Sawyer for DNR rotor. Hydrant at top of a home's driveway.
Fire Weather Reports:
2122 PT | 64*F. Clear skies. Winds 5 mph. 31% RH.
1959 PT | 70*F. Sunny skies. Winds 8mph. 29% RH
(c) 2021 NW Fire Blog