FRANKLIN COUNTY, WASHINGTON
A wildfire was sparked on Levey Landing, along the Snake River near Levey Park in Franklin County, Washington on Thursday, March 13, 2021.
The fire incident was named the LEVY FIRE and listed as the County's wildfire, kicking off the Season.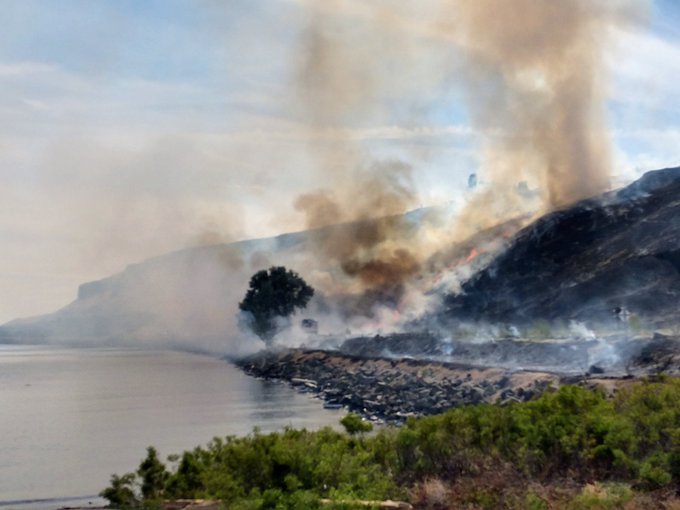 Local firefighters were dispatched and on-scene quickly, while WA DNR units and IC Chief 231 were deployed at 1441 hours on Thursday. Other Incident Cooperators included Kennewick FD, Benton County Fire District #1, US Fish & Wildlife and Walla Walla Fire District #5.
Working together as one team, local units and mutual aid were able to successfully contain the fire at 1615 hours on Thursday and hold it at 22 acres.
It is unknown what the cause of the fire was at the time of this post. We have reached out to the Franklin County Fire District #3 agency if they have determined the cause yet.
No reports of injuries to citizens or firefighters was known.
Hashtags used by Social Media #LeveyFire #LevyFire
(c) 2021 NW Fire Blog