SIT REP 2 | May 15, 2021 | 2000 PT
INCIDENT SUMMARY
A wildfire that started last night night in the Pacific Palisades area, which was contained to less than 50 acres, would have a flare-up this morning. The fire has now scorched 750 acres and is still growing at an alarming rate. Containment status is currently at 0%.
The LAFD presser stated that today's fire is a flare-up from last night's fire within the same perimeter as it "slopped" (or burned over its containment lines) over into another area. With hot temps rising, rugged and steep terrain and inaccessibility, it has had a great big opportunity to increase in size and intensity.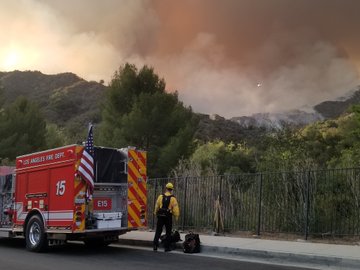 Incident address is in the 1800 block of Michael Lane, Pacific Palisades, CA.
Evacuations for animals and residents are in effect.
There are no threats to nearby City of Calabasas.
FIRE BEHAVIOR
Firefighters have been faced with hot temps, dry fire fuels, inaccessibility and steep/rugged land conditions.
New reports that the fire forward progression is beginning to slow down and staying within roadway systems being used as fire breaks.
COMMAND
Fire Agencies are in an Unified Command system including: CAL FIRE, LAFD and LA County Fire Departments.
FIRE RESPONSE
Incident Cooperators include: CAL FIRE, LA City FD, LA County FD, Ventura County FD (Water supply resources), CA States Parkes, MRCA FD, MRCA Parks, LA County Government, LASD HQ, Malibu Public Safety and Culver City FD.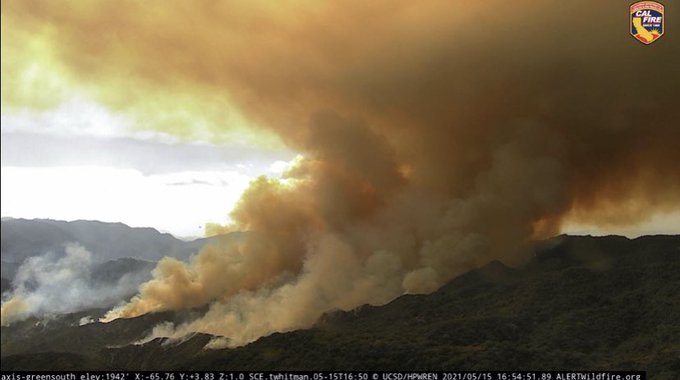 EVACUATIONS IN EFFECT [GO NOW!]
Topanga Zones 4 and 6 are mandatory evacuations. Roadways will become one-way streets. Evacuating to the south.
Large Animal Evacuation
Zone 4 Topanga (1846 PT)
Everyone e

ast of Topanga Canyon

Between the Community House and View Ridge
[LAFD]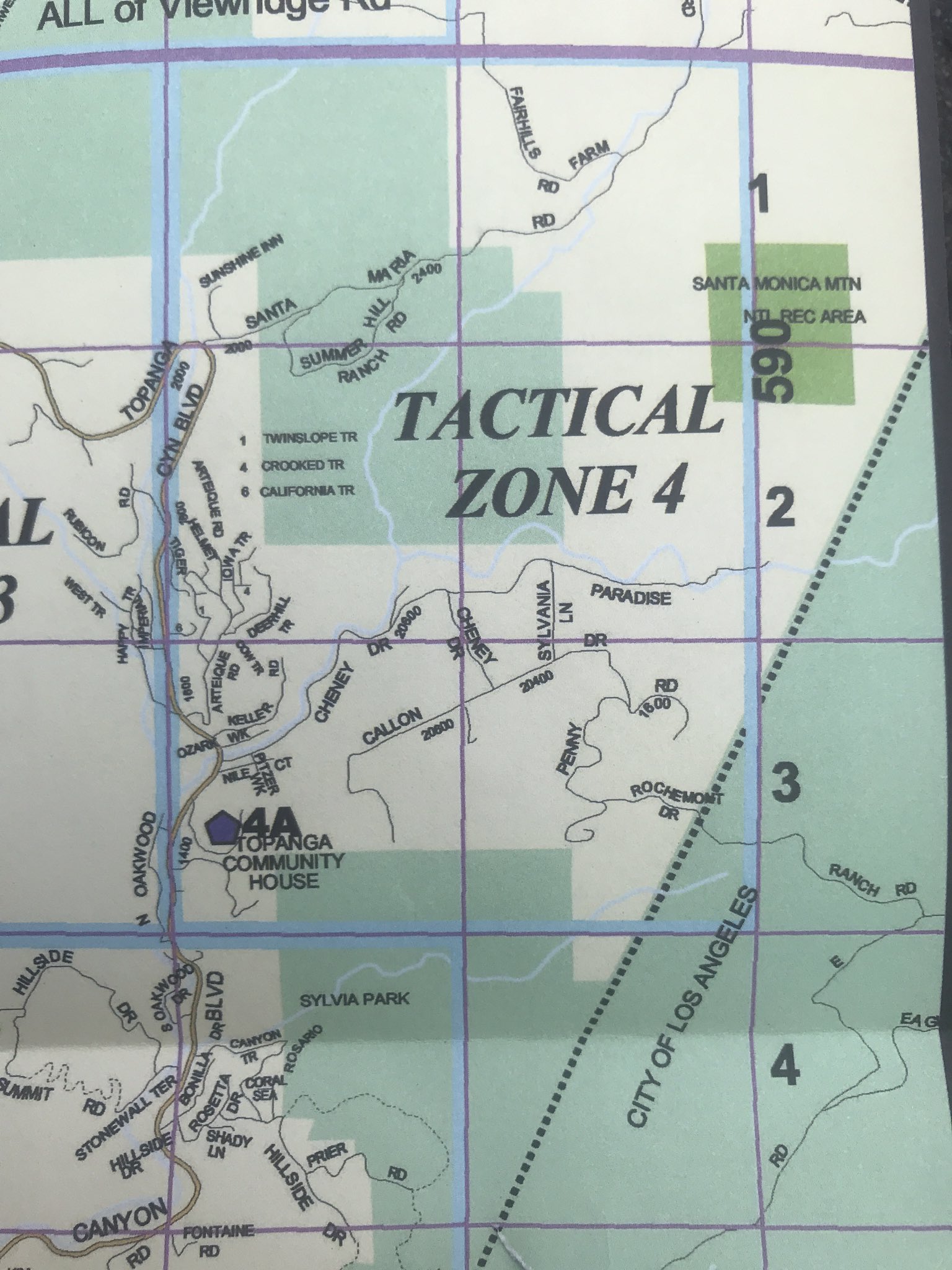 Zone 6 Topanga (1846 PT)
North of Entrada
South of Oakwood
East of Henry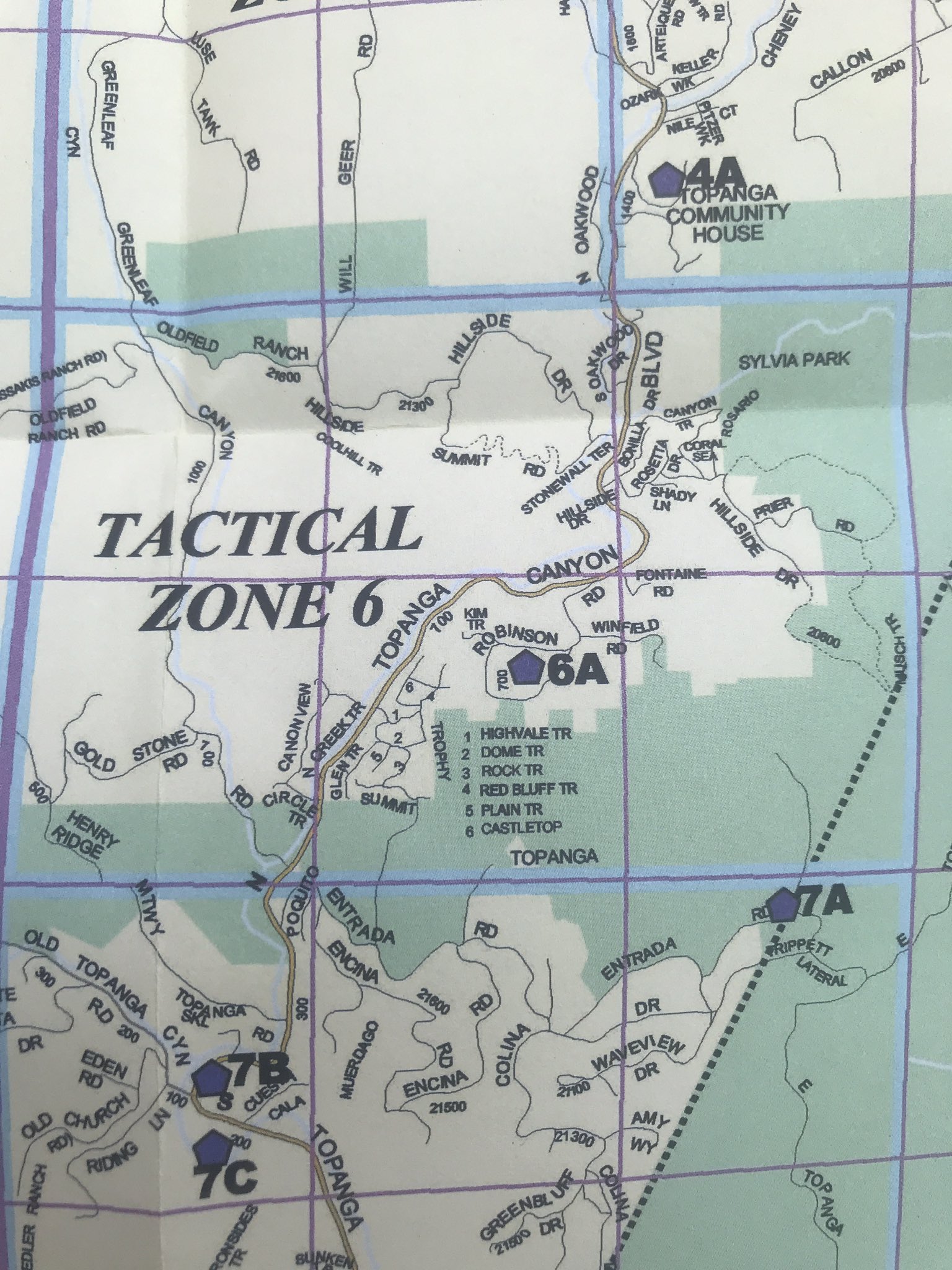 PACIFIC PALISADES FIRE HISTORY
5/15/2021 | Flare-up from the 5/14/2021. 750+ acres. 0% containment. Some SM users claim this was a known arsonist who started the fire. The LASD says cause is underdetermined. They are looking for an arson suspect but have not released info that this fire was caused by arson. We have reached out to the LAFD PIO for comment. We are awaiting a response but had not received one at the time of this post and no updates of such cause has been released by Fire or Police Officials.
5/14/2021 | Wildfire contained to 33 acres. Not completely out.
4/13/2017 | House fire. Fire guts home and injures five. Arson investigators arrived on-scene..
3/6/2010 | Brush fire. Suspected arson fire.
(c) 2021 NW Fire Blog