KING COUNTY, WASHINGTON
Several businesses went up in flames early this morning (just before 0200 PT), as fire ravaged a strip mall located in the 9700 block of 16th Avenue SW in the White Center business community.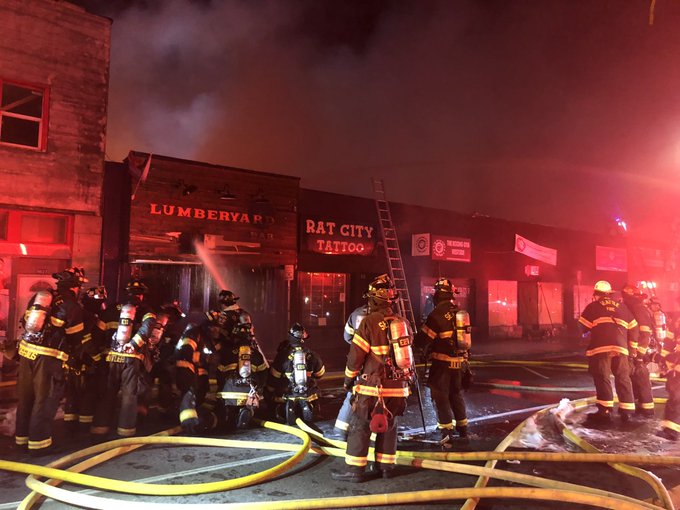 Multiple fire departments arrived on-scene to heavy flames of businesses in a strip mall, which was escalated to a 2nd alarm fire incident. They worked in perfect collaboration with the focus of gaining full suppression of the fire.
However, no matter how much training and experience they have, this fire proved to be difficult to fight as these commercial structures are very old buildings, making conditions very dangerous and challenging for these first responders to gain entry to the interior.
They were faced with no choice but battle it from a defensive strategy until they could get this fire under control and contained.
Incident Cooperators: King County Fire District 2, King County Medic One Paramedics, Seattle FD, Tukwila FD, Puget Sound Fire, Skyway FD, Renton RFA, Zone 3 PIOs and Zone 3 Fire Rehab.
Incident control was originally under Unified Command with Seattle Fire as they had responded to a call within local area but would later be flagged down by a citizen. Seattle Fire, among other fire agencies helped with suppression until it was turned back over to Zone 3 resources, Tukwila FD and King County Fire District #2 (Burien/Normandy Park/North Highline areas).
The cause of the fire is unknown.
No injuries to firefighters or citizens was reported.
Property and contents damage loss are unknown.
(c) 2021 NW Fire Blog