LAS PLUMAS COUNTY, CALIF. — A wildfire named the BECKWOURTH COMPLEX FIRE has many lightning sparked fires that have been added into a single incident, called a Complex – where all fires are managed together and may be under the leadership of multiple Commands. Additionally, a new start called the DOTTA FIRE was also later ignited in the same generalized area.
DOTTA FIRE
The Dotta Fire started on June 30, 2021 in the area of Dotta Canyon on the Beckwourth Ranger District of the Plumas National Forest.
SUGAR FIRE
The Sugar fire started on July 2, 2021, on the west side of Sugarloaf Peak on the same Ranger District.
Both wildfires above are under Command of the CA IMT Team 4, led by IC Rocky Opliger took command. The ICP or Incident Command Post and a basecamp is set-up at the C. Roy carmichael elementary School in Portola, California.
The fire is burning about three miles northeast of Beckwourth, California.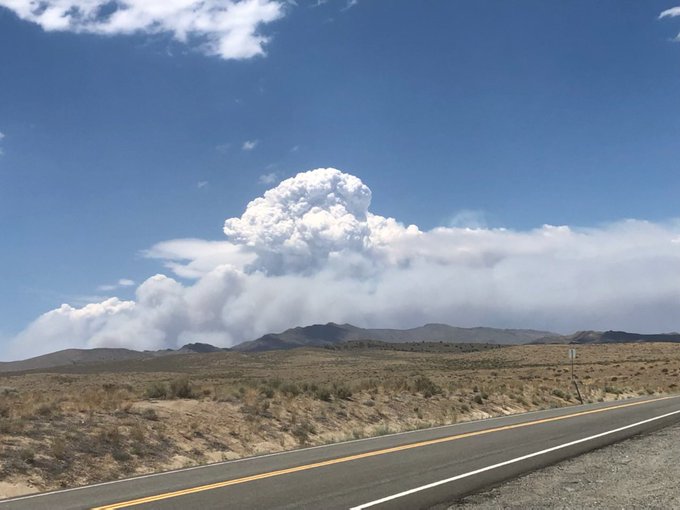 Evacuation information –> Lassen County Evacuations – 7/9/21 5:30pm – InciWeb the Incident Information System (nwcg.gov)
Animal Shelter –> Reno-Sparks Livestock Events Center.
Human Shelter –> Hug High School at 2880 Sutro Street in Washoe County.
Between the two wildfires, a total of 38,056 acres have been torched but crews have successfully reached a nine-percent containment status.
(c) 2021 NW Fire Blog