The CEDAR CREEK FIRE started on Sunday, July 11, 2021 around 0545 hours in the early morning, when multiple wildfires were sparked by lightning in the Methow Alley (Okanogan County) on the Okanogan-Wenatchee National Fires.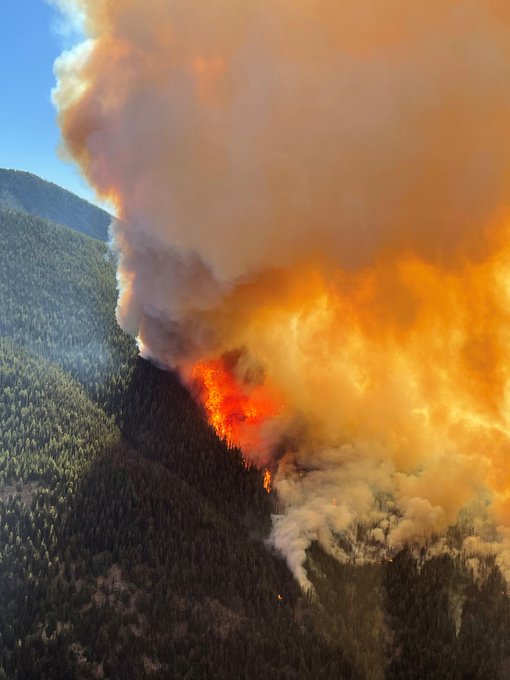 Three wildfires escaped initial attack and causing the naming of three incidents: Cedar Creek, Varden Fires and the Delancy Fires. Varden Fire merged into the Cedar Creek incident.
It is now the Cedar Creek Fire only with command also reporting/fighting the Delancy Fire. The IMT is also managing the Cub Creek 2 Fire.
Smoke Forecast (Inciweb) |  https://inciweb.nwcg.gov/photos/WAOWF/2021-07-12-1429-Varden-Fire/related_files/pict20210622-095718-0.pdf
Public Meeting (Recording) | July 21, 2021 via YouTube. https://www.youtube.com/channel/UC4Q1x1pYbVJsqI_hH3lm_XQ 
Evacuations | For the Cedar Creek, Delancy and Cub Creek 2 Fires.
https://demokanogan.maps.arcgis.com/apps/View/index.html?appid=d0932c342e6448bcbcf99f3cb4344636
Hwy Info |  https://www.wsdot.com/traffic/trafficalerts/default.aspx  
Emergency Alert Signups |  https://www.okanogancounty.org/government/emergency_management/index.php  
National Forest Closures | https://inciweb.nwcg.gov/photos/WAOWF/2021-07-12-1429-Varden-Fire/related_files/pict20210618-090120-0.pdf 
FEMA Region 10 | has approved the 4th request for the Management Assistance Grant. This helps receive federal funds to fight this wildfire.
Fire photo below – This a picture of the fire activity that was viewed from the Okanogan County Fire District 6 Mazama Station. The fire backed down the hill and prompted a Level 3 evacuation. – Fire Facebook
Incident Cooperators | USFS, DNR, FEMA, North Pacific hand crew, Okanogan County EMA, North Pacific Crew #2, Mazama Store, Okanogan-Wenatchee National Forest
There has been 14,857 acres burned with a 11% containment status.
About 449 total personnel along with seven crews, 34 engines and six copters are assigned to this incident.
Total CTD for fire suppression and containment expenses have reached a whopping $5.6 Million Dollars.
(c) 2021 NW Fire Blog