UPDATE 1 || AUGUST 2, 2021
—- LEVEL 3 EVACUATIONS IN EFFECT —- FOR THE COMMUNITY OF GREENVILLE, CA. — (1714 PT)
FIRE COMMUNITY MEETING – AUGUST 2, 2021 – 1900 HOURS – VIRTUAL MEETING https://www.facebook.com/CALFIREButteCo – Facebook
 https://us02web.zoom.us/j/81721688745 – Zoom
Dial
USA 215-446-3649 Conference code: 746758
USA 888-557-8511 (US Free) Conference code: 746758
INCIDENT SUMMARY.
The DIXIE FIRE in California is not to be confused with the DIXIE FIRE in Idaho. This California wildfire is burning about 15 miles northeast of Paradise, above the Cresta Dam in Feather River Canyon in Butte and Plumas Counties, California.
SIZE UP.
There has been 248,820 acres consumed. Firefighters from the air and ground have successfully reached a 35% containment status.
CAUSE.
It was sparked by an unknown cause on July 14, 2021.
COMMAND.
In Unified Command with CAL FIRE Butte County and Lassen National Forest.
FIRE REPORTING.
It was reported to the NIFC at 0700 hours this morning, the fire behavior was minimal with creeping, flanking and creeping with several communities and infrastructure threatened. Evacuations, area, road and trail closures were in effect.
Reports on Social Media began pouring, showing anything else but minimal fire activity.
CURRENT FIRE ACTIVITES.
1635 | Possible flare-ups. AA210 requested 4 LATs for air drops.
1659 | Northern side of the fire is very active.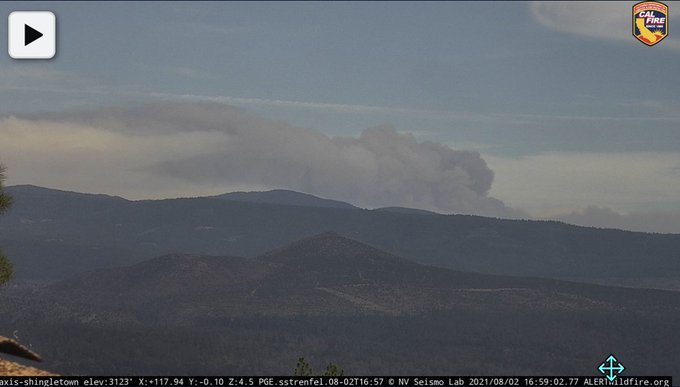 1705 | Fire on south of Greenville, has crossed firelines at Round valley Reservoir and burning over the ridge towards Greenville.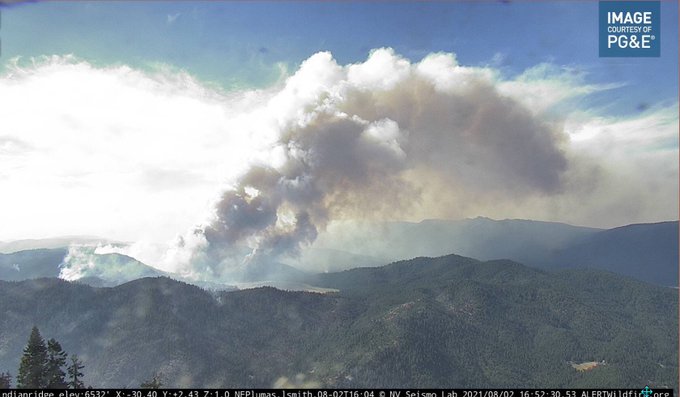 1720 | 2 USFS – Plumas NF multiple units to Greenville HS for structure protection.
RESOURCES.
There are 22 copters, 427 engines, 72 dozers, 79 water tenders, 101 crews and 5,463 total personnel.
COOPERATORS.
Lassen National Forest, CAL OES, BNSF, Marin County SO, CZU Strike Team 9170C (working Div I and J), Modesto FD (5-engine strike team), Plumas County, SO, SCC Firefighters, NASA, Tehama County SO.
DAMAGE ASSESSMENT
9 Structures (residential, commercial, other) damaged
67 structures (residential, commercial, other) destroyed
SIGNIFICANT EVENTS
Fire Train
Saving Lives on the way to the Dixie Fire
Modesto Fire Department sent a five-engine strike team to the wildfire incident, when there was a crash landed near the Truckee Tahoe Airport. These firefighters were in the in right place at the right time.
10 Tanker's Many Successes
10 Tanker has done 69 missions so far, dropping 635,868 gallons of retardant.
PUBLIC INFORMATION
Closed. Hwy 36 between Hwy 32 and Hwy 89. (8/2/2021)
(c) 2021 NW Fire Blog