Sunday, September 12, 2021 Update
# # #
COMMUNITY PUBLIC INFORMATION MEETING
Online at 1700 hours (5pm) Daily
Details –> https://inciweb.nwcg.gov/incident/7801/
# # #
INCIDENT SUMMARY – The Incident Summary includes the date and time the fire ignited, the cause (if determined or released by officials), the location and other incident related information.
Located15 miles northeast of Paradise, California
Two miles east of Omo Ranch
Four miles south of Grizzly Flat
Burning in El Dorado, Amador and Douglas Counties
Initially a brush fire, turned wildfire
Started August 14, 2021, around 1900 hours PT
Fire fuels: timber, light slash and brush
CURRENT FIRE BEHAVIOR / WEATHER – Listed below are today's fire and significant weather conditions that are contributing to current fire behavior.
Fire behavior is active with isolated torching, creeping and smoldering
CURRENT STATUS – The current status and its stats are listed below
FIRE RESPONSE
Unified Command: NIMO (Team 2), IMT1 (CAL FIRE, Team 2) and IMT (CA Team 4).
4,029 total personnel
52 crews
249 engines
45 copters
34 dozers
70 water tenders
Super Scoopers – dipping into Lake Tahoe
THREATENED – Threats are listed by different communities and what type of structures or valued assets in the area, if known.
Multiple communities, structures and infrastructure
DAMAGE ASSESSMENT – Damage assessments are constantly ongoing. These are the current stats that include: structural loss, damaged, injuries to both first responders and citizens, as well as cost-to-date for fire suppression and containment expenses.
1,033 structures lost (residences, commercial and other)
81 structures damaged (homes, commercial, other)
5 injuries (fire personnel and civilians)
$152 Million CTD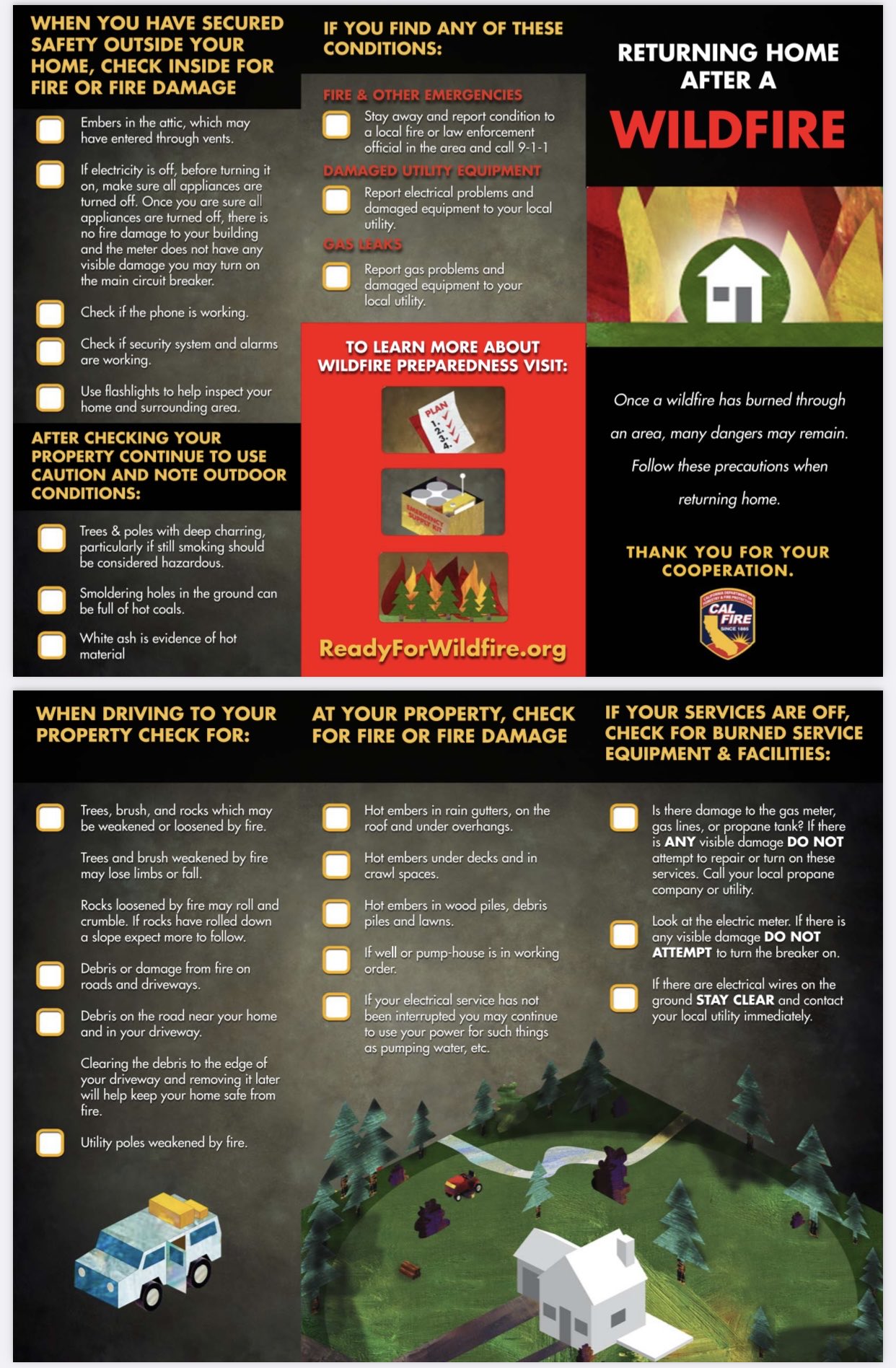 COMMUNITY RESOURCES – Incident Cooperators usually include all facets of infrastructure from fire response, law enforcement, government, utilities, human and animal services, public health, environmental, weather-related and community resources. Due to so many partners, we are only going to list resources for evacuees, those impacted directly/indirectly by the fire and others helping to make a difference and support those engaged on this incident.
Animal Services
Wildlife Disaster Network – 800-942-6459 (injured wildlife)
UC Davis Vet Med
Gold Country Wildlife Rescue – 530-885-0862 (rescues)
California Raptor Center

Gold Country Wildlife Rescue@GCWRescue·This little flying squirrel, who was found by a firefighter working the #CaldorFire, is feeling much better! He is more active and eating on his own now. Great progress! If you see a wildlife fire victim, please call the Wildlife Disaster Network at 1-800-942-6459.
Human Services
Grizzly Flats Community Service District
Tahoe Coalition for the Homeless (@TahoeWarmRoom Twitter). 530-600-2822
World Central Kitchen (@WCKitchen)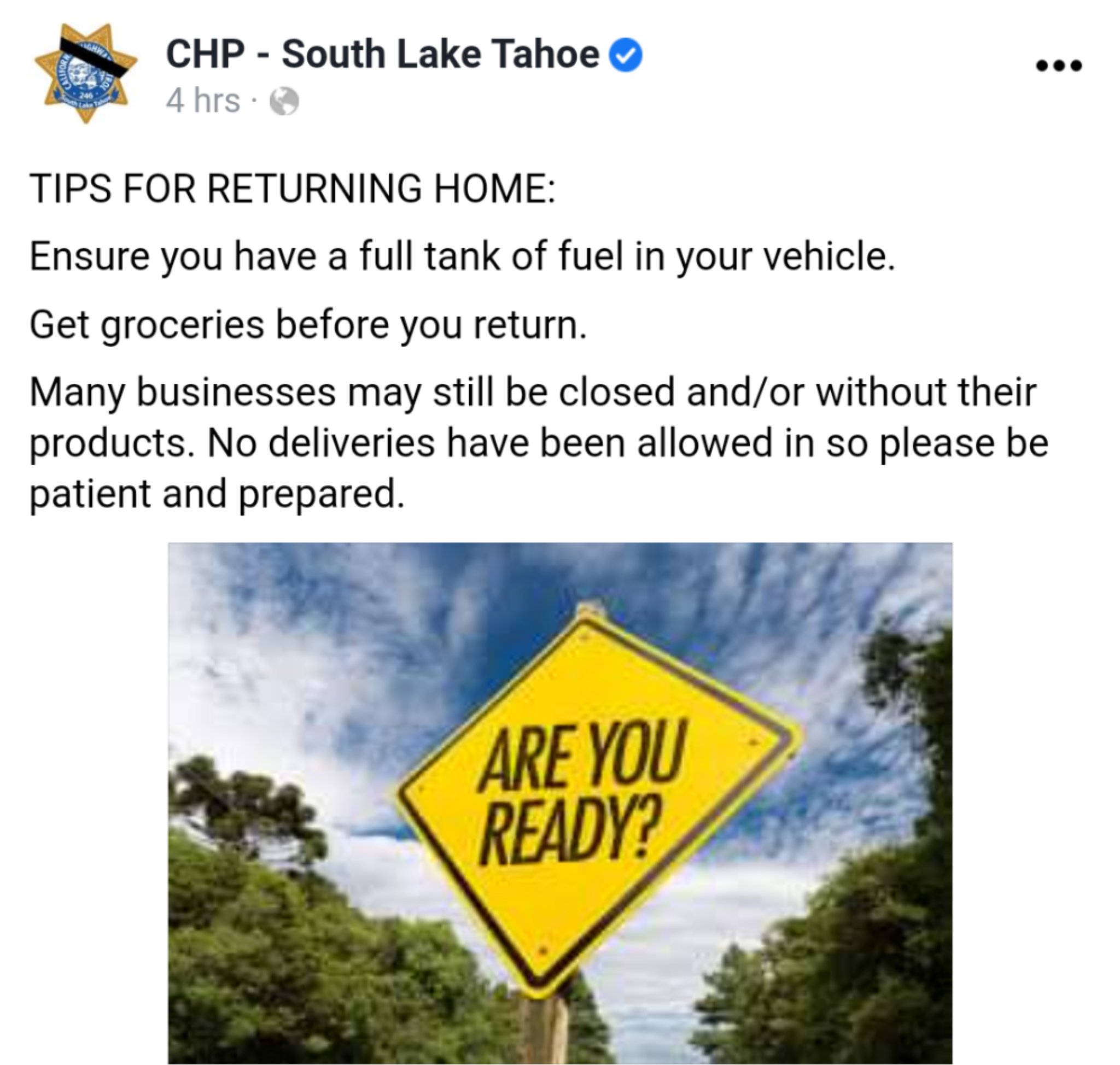 How You Can Make a Difference
Starfield Vineyards – donating $1 for "every" bottle of Starfield win sold now through 9/14/2021 to the El Dorado Community Foundation. (starfieldivneyards.com)
Greater Nevada CU – accepting donations of essential items to support impacted fire victims/evacuees/business owners/etc. Most effective way is to make monetary donations to the American Red Cross. Go to GNCu.org/RedCross
#CaldorFire #CAwildfires2021 #CAwildfires
(c) 2021 NW Fire Blog