Sunday, October 24, 2021 | 0130 PT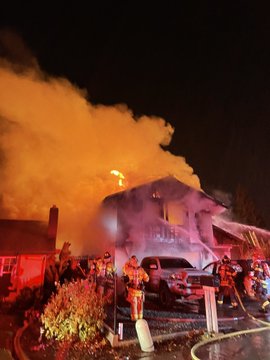 ORANGEVALE, CA — Firefighters from the Sacramento Metropolitan Fire District also known as Metro Fire of Sacramento were dispatched to a structure fire call in the 9200 block of Blue Oak Drive at 0028 this early morning.
Units dispatched were AR112, BC13, BC15, E22, E29, E32, E36, M36, R21 and TR65.
The house fire is currently threatening another home in the area and firefighters are working to save the exposure structure.
All occupants were evacuated from both residences. There was no word if any of them were injured.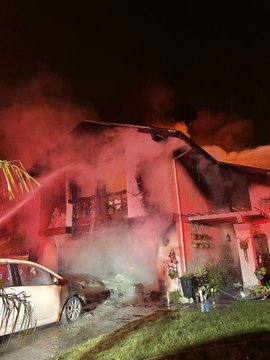 The status of the time of this post was crews were working to knock down the fire and get it contained.
FIU Investigator(s) will need to wait until personnel have put out the fire and somewhat cooled before they can enter the structures to determine the cause of the blaze.
There was no known injuries to firefighters or to citizens on the fire ground.
No known property loss and content damage were known at the time of this post.
Follow us for more updates when they are received.
We appreciate you stopping by and reading our Blog post on this raging California structure fire. You can also find us on Facebook, Twitter and Instagram. Stay out there!
All images in this post are the sole credit and courtesy of Metro Fire of Sacramento. We are not claiming them as our own.
(c) 2021 NW Fire Blog