Update 2 | Sunday, January 9, 2022, 1712 hours PT / 2012 hours ET
NEW YORK
FIRE RESPONSE
About 200 FDNY firefighters responded to a 19-story privately owned apartment building in the 300 block of East 181st Street in the Bronx, where firefighters arrived and were greeted by a fire on the third floor.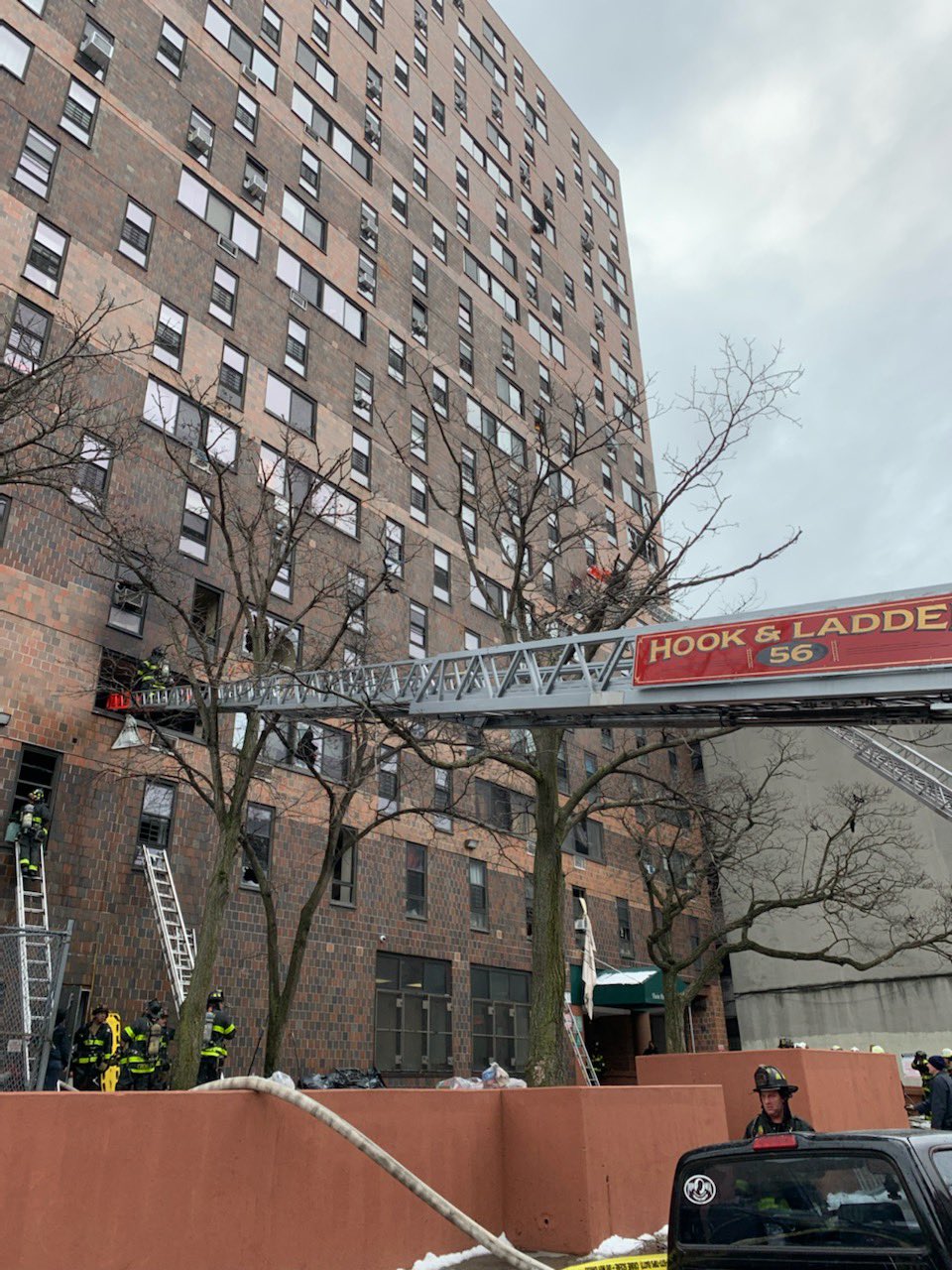 During the course of the fire, alarms would be escalated during operations, which include the following:
2-Alarm Response (0804 PT)
3-Alarm Response (0820 PT)
4-Alarm Response (0822 PT)
5-Alarm Response (0859 PT)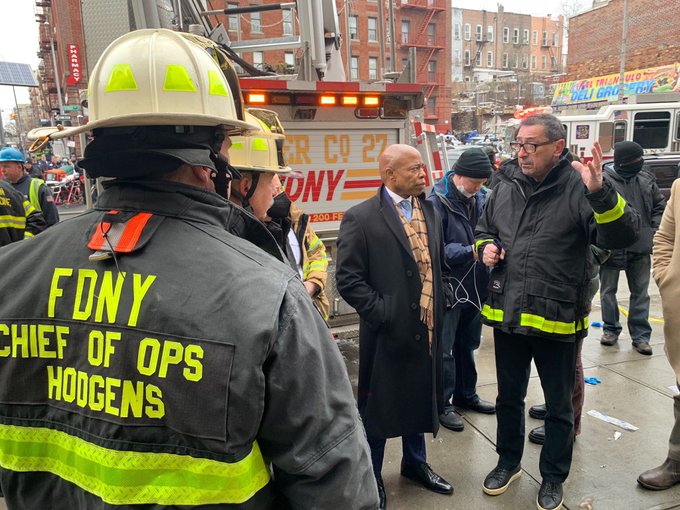 The fire was brought under control at 1027 hours PT.
FIRE BRIEFING
The City thanked FDNY firefighters for going beyond the call of duty for their actions to rescue those from the fire building.
Thirty patients are in area hospitals in the Bronx, 19 have died including nine children.
According to the Fire Chief, the fire started in a bedroom in an apartment and the fire quickly consumed that unit spreading between floors two and three.
A fire door was open and therefore the fire and smoke traveled through hallways and throughout the building.
The cause was determined to be a malfunctioning space heater.
The City is working with various internal agencies including the Fire Departments to help prevent this from ever repeating itself.
RESOURCES FOR IMPACTED RESIDENTS
RECEPTION CENTER | The Angelo Patri Middle School (MS391) at 2190 Folin Street, Bronx, NY 10457.
ALERTS IN DIFFERENT LANGUAGES | A Notify NYC short code message service was established today where New Yorkers can TEXT 181STFIRE to 692692 for alerts in English, Spanish and French.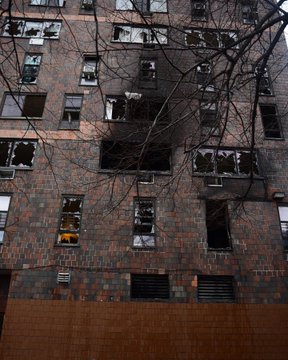 VISUALLY IMPAIRED | Call NYC 311 at 212-639-9675 for Video Relay Service.
HEARING IMPAIRED | TTY Service, by calling 212-504-4115.
LIVING OUTSIDE OF NYC | Loved one can call 212-639-9675.
AMERICAN RED CROSS | Emergency Temporary Shelter, call the Red Cross in Greater New York at 877-733-2767.
PET ASSISTANCE | ASPCA at referrals@aspca.org and ACC by visiting their website online.
ADDITIONAL RESOURCES | https://www1.nyc.gov/site/em/resources/east-181-street-bronx-fire.page?fbclid=IwAR3fgXAPy4FPZVV94YlbkMwd0Uqc4JUa1ING-DrxJPhxTAwEXcQHptTfRJM
The cause of the fire is unknown and is still under investigation.
Follow us for updates on this fire and other news stories.
(c) 2022 NW Fire Blog