Published 1/9/2022 1955 hours PT, Sunday
VCFD Firefighters are on the scene of a 2-alarm residential structure fire located in the 2000 block of Riverbirch Drive in Simi Valley, California, which broke out this evening.
Units B11, B20, B27, DIV, 12, DUTYPIO, E142, E35, E41, E45, E46, EMS42, I011, IV12, lA57, ME132, ME136, ME40, ME43, ME47, MED433, MRE155, Q44, SAFETY, T41 were dispatched at 1832 hours PT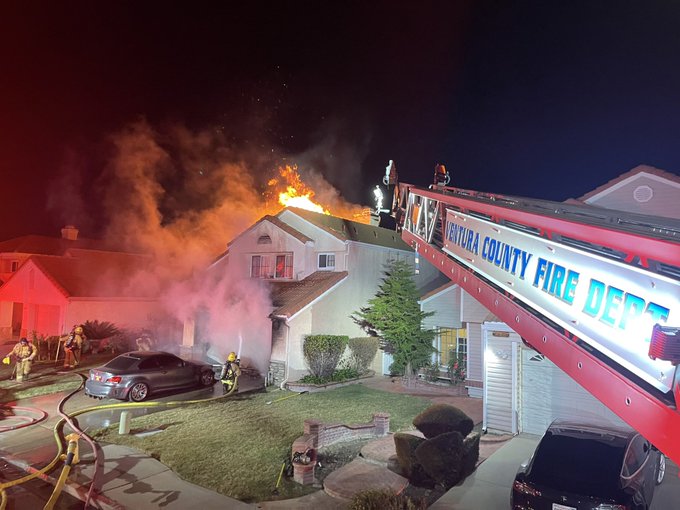 Due to an impending partial roof collapse, firefighters are in a defensive fire strategy. A collapse zone has been established.
High winds are now making conditions challenging and dangerous, but are starting to make progress. Multiple hose lines were laid to protect exposure buildings on all sides of the fire building.
All occupants have been evacuated from the structure and are all okay.
About the Fire Building
This is a two-story single-family residence, which was built in 1987 as a 1,623-square feet home. It has three bedrooms and 1.5 baths with a two-car attached garage. It is assessed at $567,989 per the Ventura County tax records and valued in today's market at $719,700.
(c) 2022 NW Fire Blog