Published 1/22/2022 1815 hours PT
Incident Summary: A wildfire has been burning in Bastrop State Park, about 4 miles east of Bastrop in Texas, since January 18, 2022, around 1245 CST. This is a human-caused fire.
Fire fuels include timber, tall grass, and southern rough.
Timeline for this Incident:
1830 PT 1/22/2022: 116 total personnel. The estimated containment date is 1/23/2022 around midnight. All photos are the credit of the TX A&M Forest Service unless otherwise noted.
1622 PT: 812 acres. 95% contained. Crews are in patrol and mop-up operations.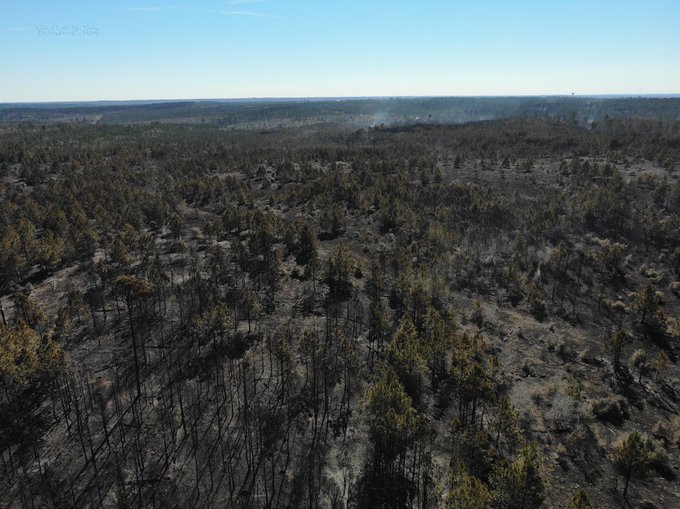 1858 PT 1/21/2022: 812 acres. 87% contained.
0857 PT: 812 acres. 70% contained. Containment lines were reportedly held successfully from overnight operations. Crews will continue to patrol and improve the fireline throughout the day. Some light rain fell over the fireline on Thursday.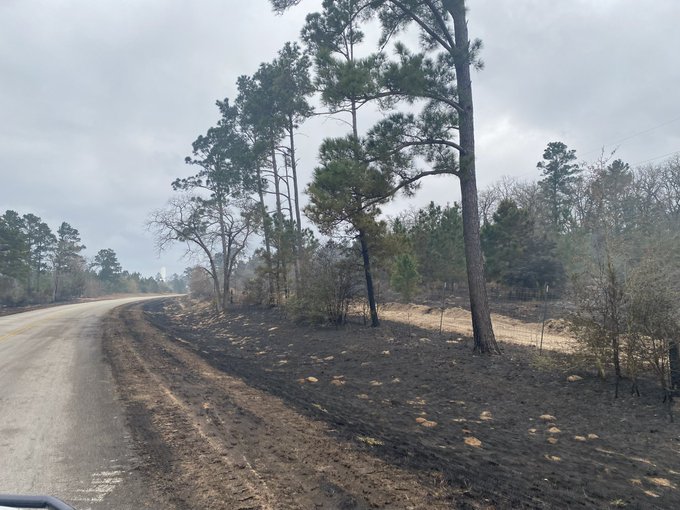 1716 PT 1/20/2022: 812 acres. 70% contained. Resources continued to patrol and improve containment lines. Fire behavior is low with scattered heavy-downed wooden material that's smoldering.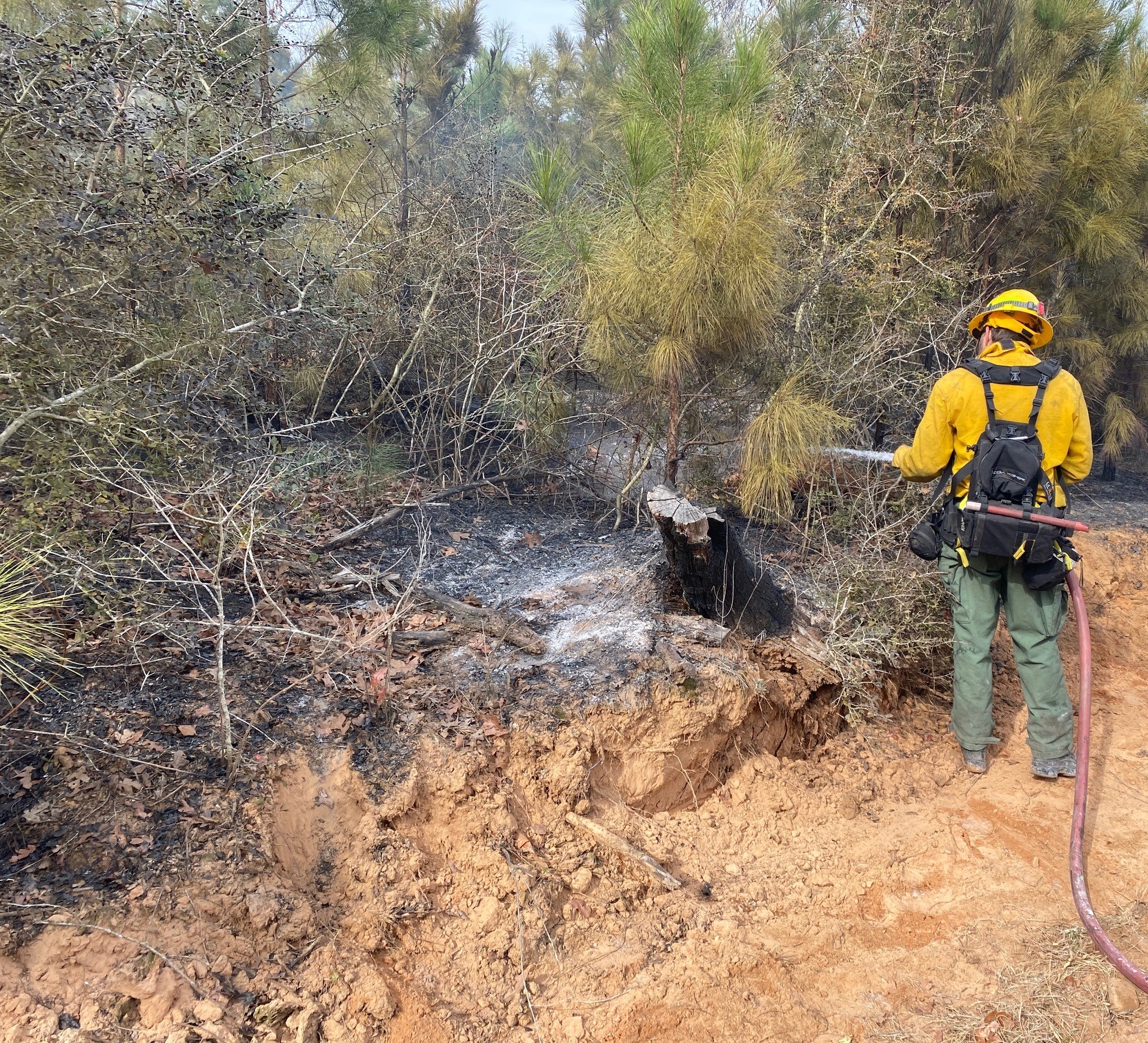 1309 PT: 813 acres. 70% contained. 6.2 miles of containment line have been constructed by crews on the fire.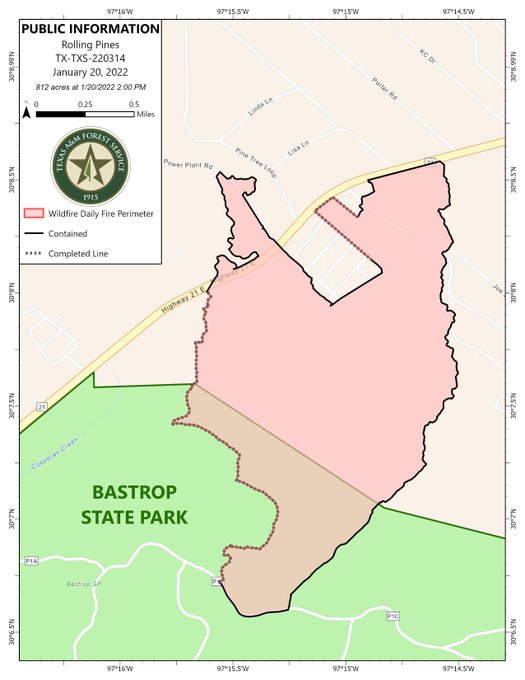 0816 PT: 783 acres. 58% contained. Lines held during the wind event from the night before. Crews working to continue to improve firelines today.
1/19/2022, Wednesday
1549 PT: 783 acres. 58% contained. Ground crews making great progress and are widening the fireline. Aviation resources dropped over several hotspots inside the fire area.
1336 PT: 783 acres. 30% contained. Evacuations that occurred throughout the fire area have been partially lifted. Bastrop County OEM releasing media updates.
0627 PT: A new TFR was in place.
0623 PT: 783 acres. 30% contained. Fire behavior continued to moderate overnight allowing firefighters more opportunities to increase containment.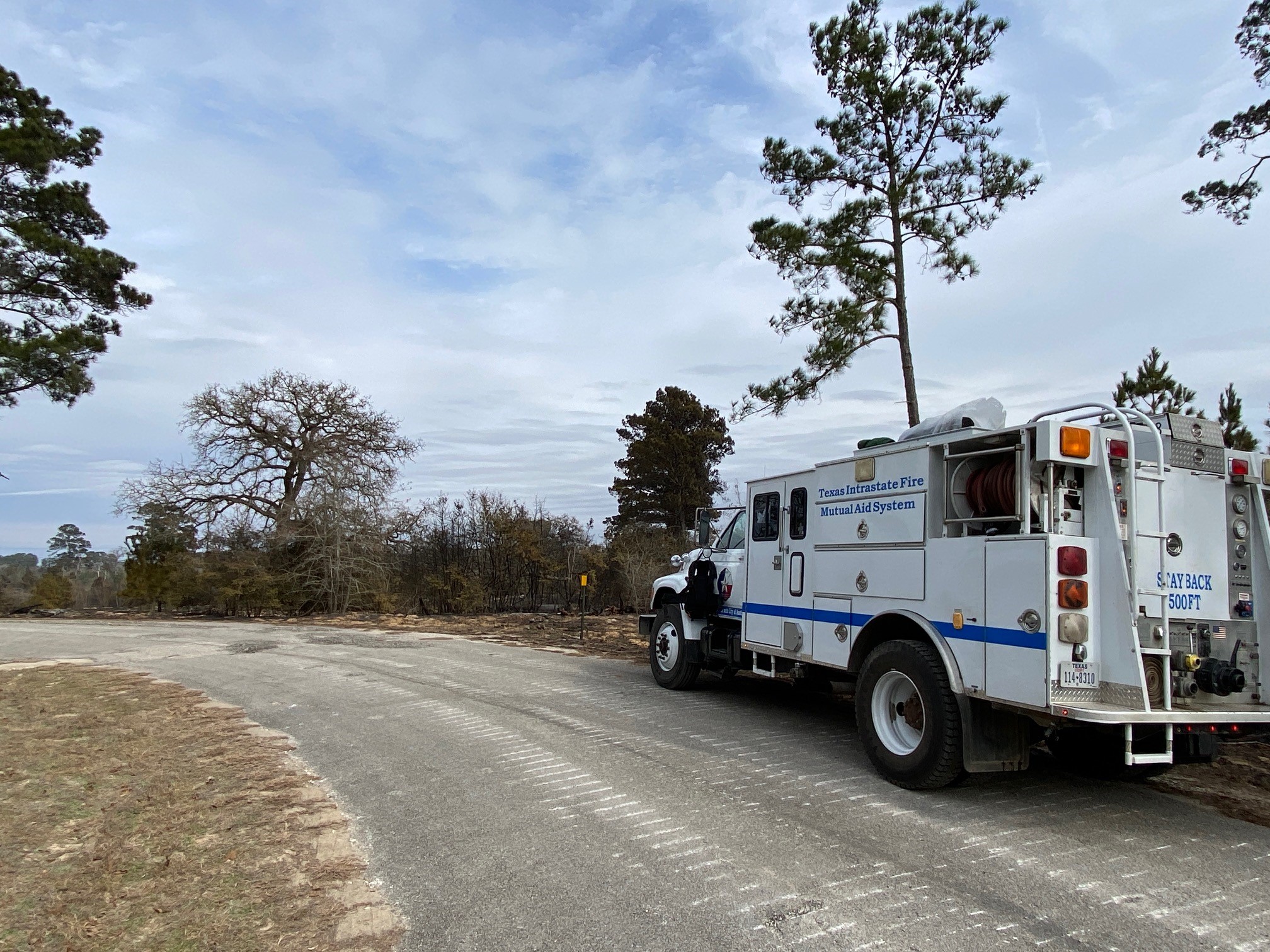 1/18/2022 Tuesday
A news report indicated the wildfire began after a controlled burn escaped its containment barriers at the State Park and spread to nearby brushy fire fuels. Several residents were warned about no outdoor burning several days before the State Park began burning outdoors the morning of the fire, enraging those who were doing everything to keep from burning debris.
Incident Cooperators include Bastrop Co OEM and Sheriff's Office, TX A&M Forest Service, TX Dept of Emergency Management and Public Safety, and the TX Parks and Wildlife Department.
2048 PT: Firefighters to use more direct fire tactics, working along with the fire's edge. They will work overnight and continue with structure protection. 500 acres with a 10% containment.
1924 PT: 500 acres. 10% contained. Fire is holding along Power Plant Road and along SH21. Ressources are patrolling residential communities and are continuing to build the fireline.
1617 PT: 500 acres. 10% contained.
1350 PT: 300 acres. 0% contained. Fire is south of SH21. Aircraft operations will include making water and retardant drops to help slow the spread of the fire and assist in protecting structures in the area.
1347 PT: TFR in force.
1201 PT: Texas A&M Forest Service responded for assistance in Bastrop County. Estimated 150 acres with a 0% containment. Fire behavior is very active. Aviation resources ordered.
(c) 2022 NW Fire Blog