Published 2/16/2022, Wednesday, 1550 PT
Incident Summary
A wildfire designated as the AIRPORT FIRE is burning to the southeast of Bishop (Inyo County) and east of Hwy 395 in California which ignited today from an unknown cause. Officials are currently investigating for a cause determination.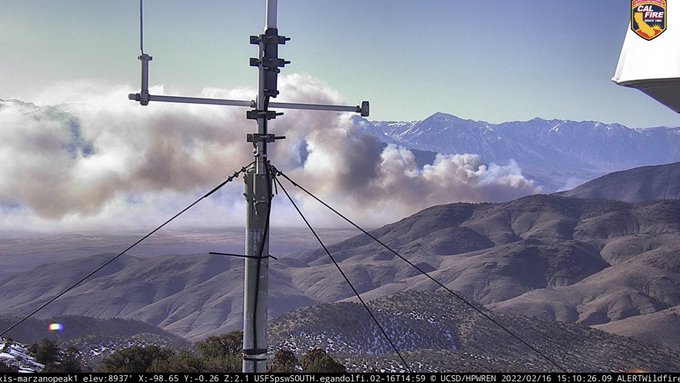 Location
Some weather forecasters are now stating the fire is burning on the backside of the southern Sierras, located in a valley which is basically a wind tunnel, and brings attention to those in the Bishop area to be aware of their surroundings.
This is burning near the airport, hence, the name AIRPORT FIRE.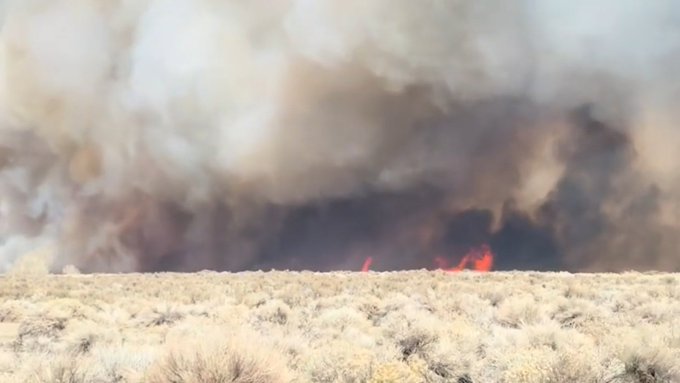 Fire Behavior
At the early stages of the fire, it had burned 50 acres with a dangerous-critical rate of spread with 20-plus wind speeds.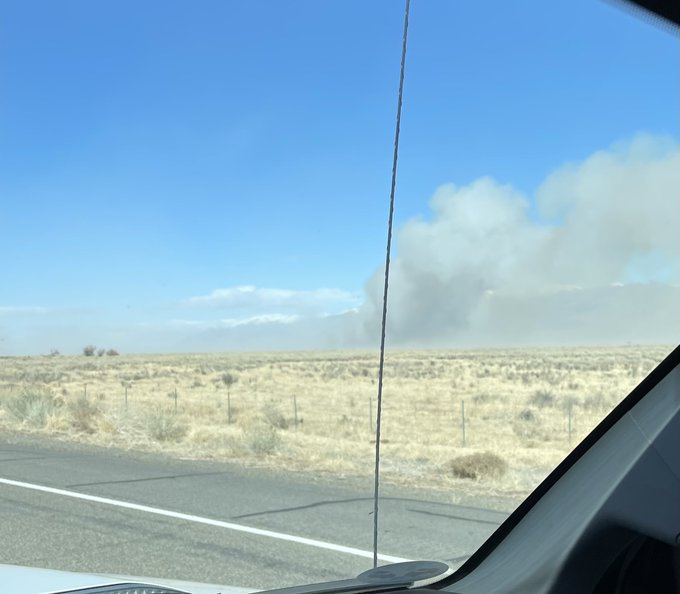 Size Up
1430 hours PT: the fire has been said to have burned well over 100 acres with a potential of up to 1,000. The fire appears to have established itself on both sides of Owens River near Warm Springs Road and is very active. Fire is also spotting in several places.
1527 hours PT (Official from CAL FIRE Page). 1,000 acres with a 0% containment status. Fire behavior has a dangerous rate of spread at this time.
Evacuations in Progress
Already the fire has progressed since we have started covering this fire with it now at 1,000 acres.
Ranches may be moving cattle in the area, so Officials are asking folks to be cautious and aware, allowing for fire vehicles and stock trailers to have full leeway.
Big Pine FD, Inyo County Emergency response, and admin are in action making preparations in the event of further evacuations are needed as the fire continues to move south along the Owens River.
Structure Threat
A structure threat to Owens Valley Radio Observatory and the UC White Mountain Research Center. Evacuations are in effect for those in the area, where structures are currently being threatened. (1519 PT).
Evacuation Shelters
Tri-County Fairgrounds are open per the Inyo County 4th District Supervisor's Facebook page for anyone who needs a place to go.
Aviation Assets
Current aircraft assigned on this incident are Air Tankers 73, 86, 88, 100 with two additional on order from Texas.
IC trying to get two S-2's staffed at McLellan.
OCFA FIRIS Intel 12 is en route to the fire ground now.
Incident Command
Lead Fire Agency is CAL FIRE BDU is in Unified Command with the Inyo County Sheriff's Office.
Incident Cooperators
Incident Cooperators including Inyo County Sheriff and Cal Trans District 9, along with Big Pine FD, Inyo County Emergency Response, and Administrators.
Closures
Roads: East Line Street, Airport Road, Poleta Road, Warm Springs Road, and Collins Road.
Through the Eyes of Social Media
CHP CAD: Fire about 300 feet from the Collins Road area, fire is still moving rapidly. (1500 PT)
Some reports of the IC stating the current acres burned from 1,330 to 1,335 to Officials stating at 1,000 acres (CAL FIRE).
(c) 2022 NW Fire Blog