Updated 2005 PST
Winston-Salem, NC – A fire broke out at the former site of Brown Elementary on the corner of 12th and Highland around 8:26 PM EST.
The fire was quickly elevated to a 2nd alarm building fire prompting Engines 4, 1, 3, 9, 8, 17 and 6; Trucks 1, 5 and 14. Rescue 1. Battalions 2 and 3. Safety 8. Chief 7. Air 1. 101 and 100. EMS 23 and Bus 1 to respond in force.
Heavy fire was seen from the rooftop and reports of the 2nd floor collapsing.
The Thomas Water Plant provided an additional pump to assist crews with water supply.  At one time there were four elevated streams and five hydrants in operation.
A primary and secondary search were conducted in the fire building and to the Bravo and Delta exposure sides.  Nothing was found.
No injuries were reported.
At the same time, additional fire resources were being dispatched to another location for a possible unknown type of fire at 38 Elm Street but turned out to be just alarms sounding.
Fire Investigators were dispatched to the scene.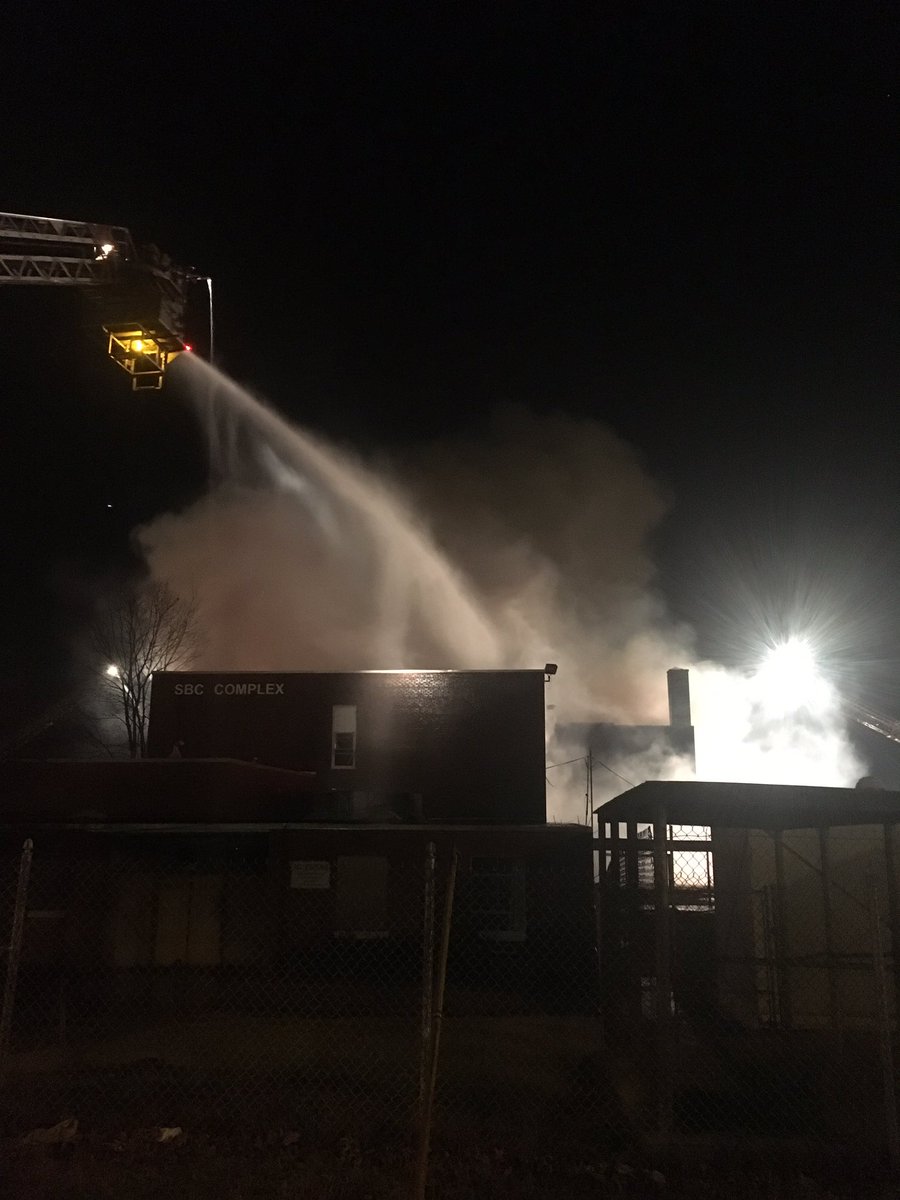 After fire crews arrived on-scene they reported nothing seen or found.  Units 2X, 4X, 7X, L1X, L2, E2, E5 and B3 were slowly being put back in service.
Cause is unknown at this time.
Photography Credit of The City of Salem-Winston (North Carolina)
(c) 2016 The #NWFireBlog