Updated 2:35 PM EDT
STORM FACTS
Hurricane Matthew:  Cat 1, in SC now
Haiti:  1500 souls lost, 905 of Southern Haiti has been destroyed
South Carolina: Center of Hurricane over Myrtle Beach. 437,000 without power.  Georgetown now getting hit (@ 2:25 EDT)
Florida:  4 souls lost. More than 1.1 Million people without power.
STORM IMAGES
Current Alert (SC). Credit/NWS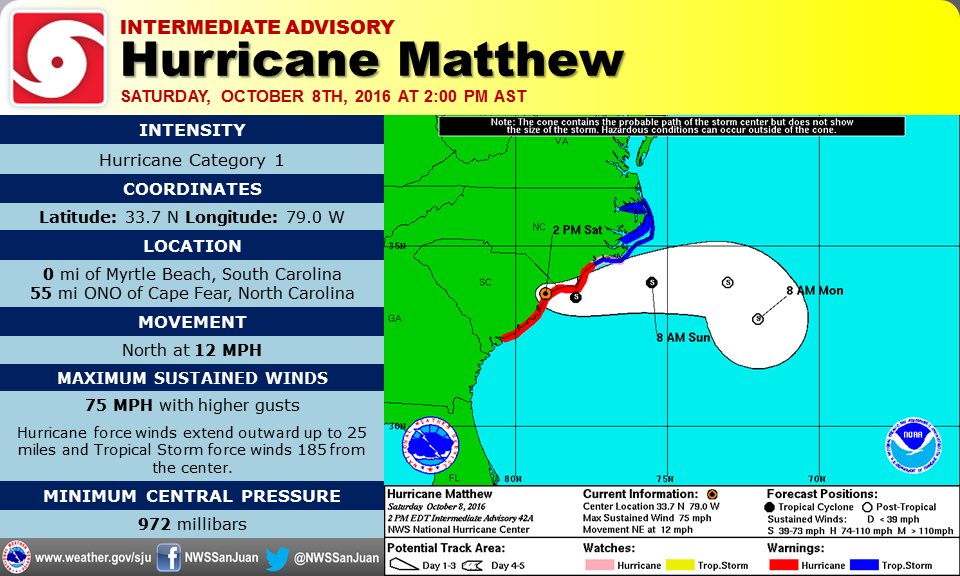 US Coast Guard delivering supplies. Credit/USCG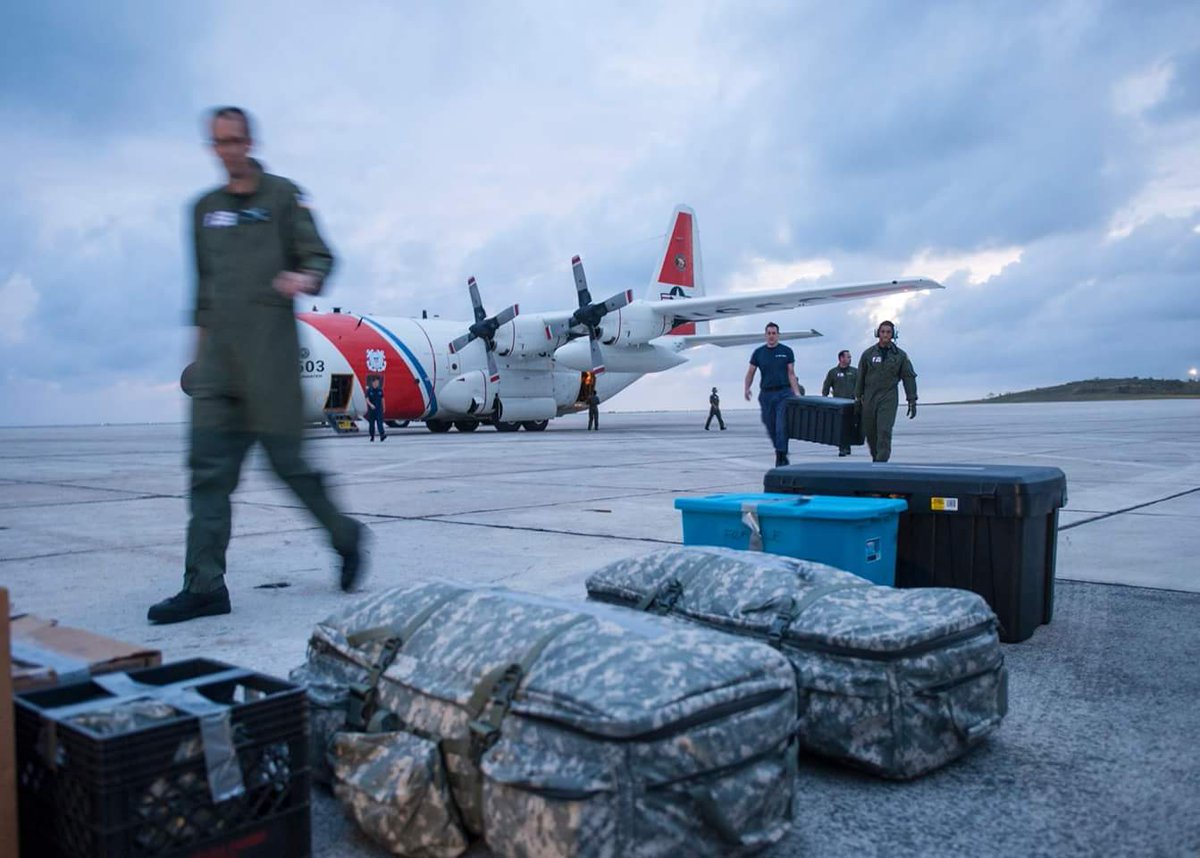 Destroyed road in Jacksonville (FL). Credit/Jax Sheriff's Office.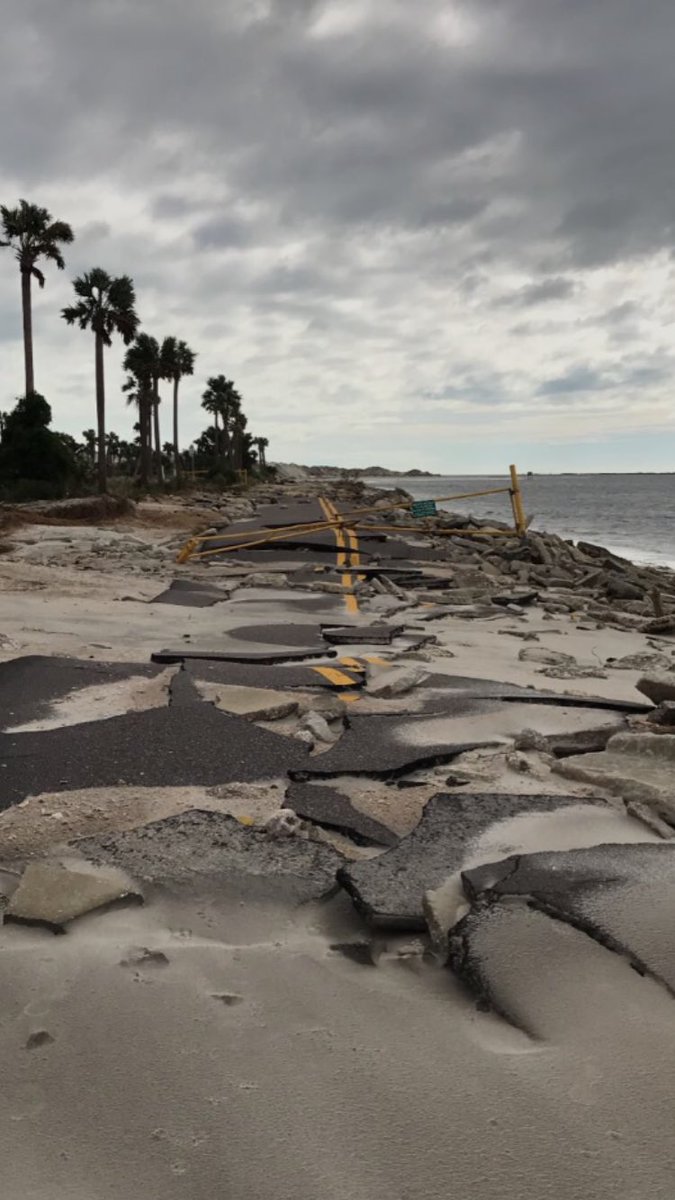 City of Fayetteville (NC):  "CityofFay remind residents seek shelter as needed. Stay home if at all possible. Roadways are flooding faster than personnel can barricade."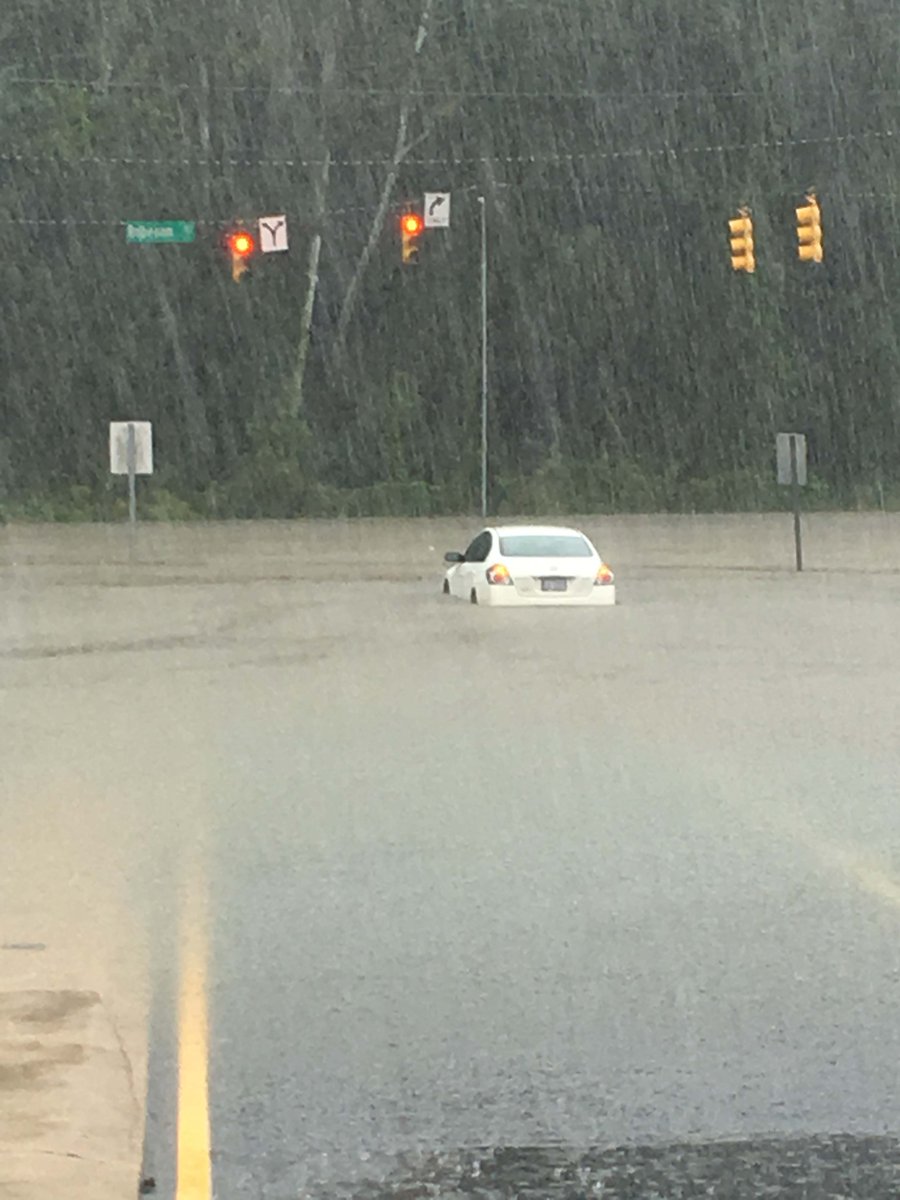 National Guard members carry out search and rescue, other operations. Photo Credit/USNG.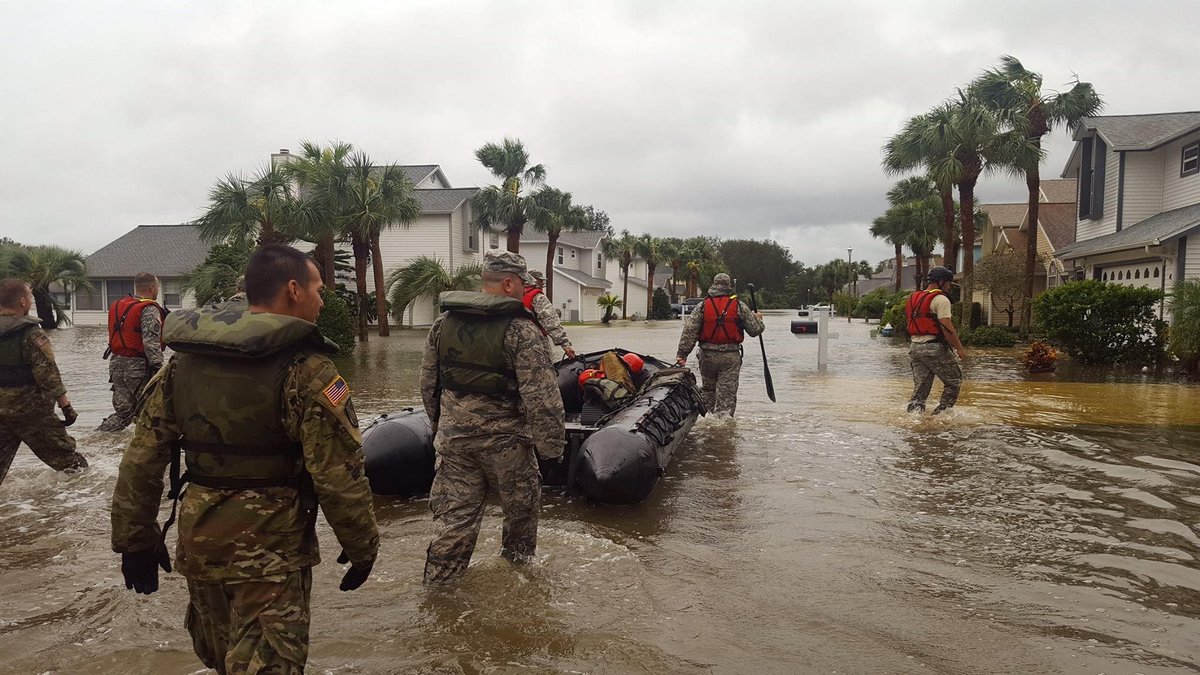 Hundreds if not thousands of Police Officers and personnel flood various areas and working 110%.  Photo Credit/Jax Sheriff's Office (FL)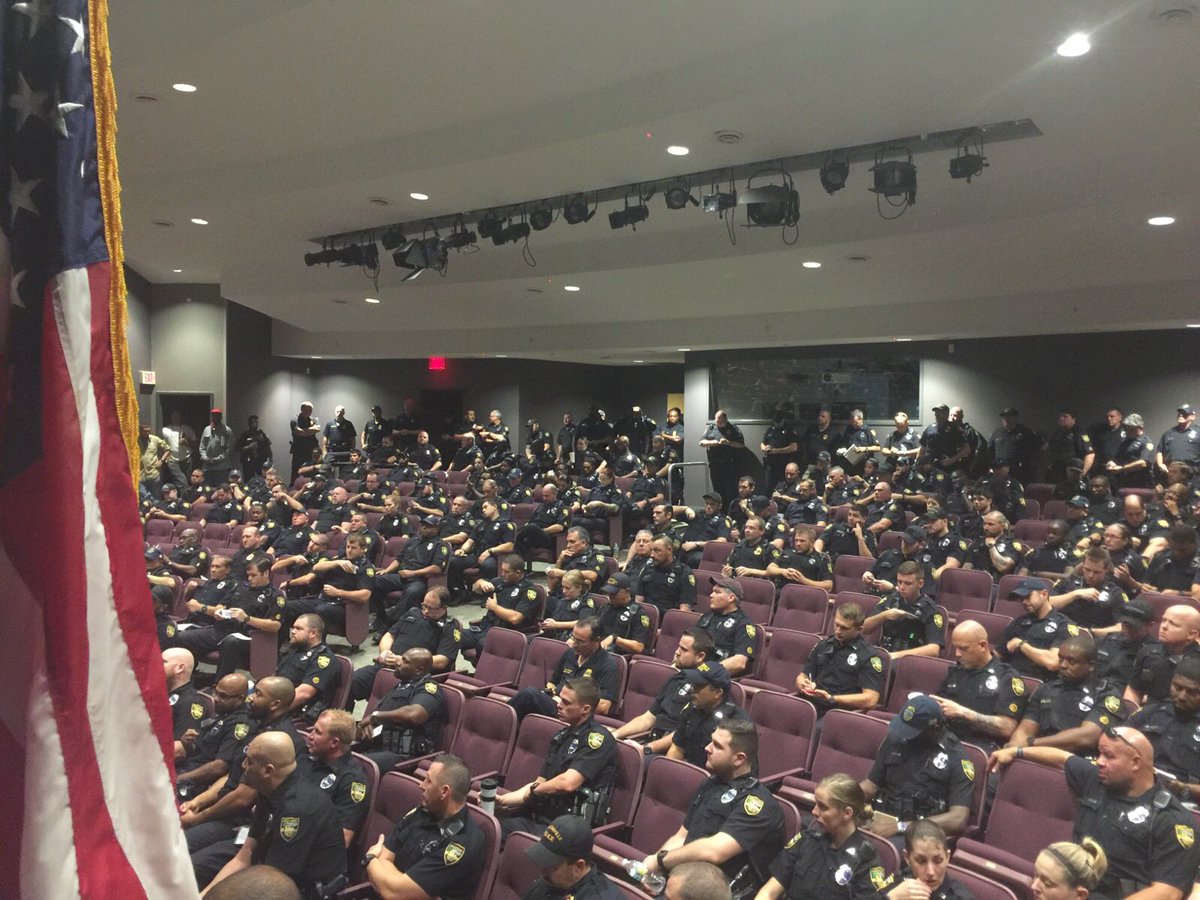 SOCIAL MEDIA
Facebook's Hurricane Matthew Safety check is working.
HASHTAGS
#HurricaneMatthew
#Matthew
#HurricaneNicole
#Haiti
Thank you for reading and following our Posts!  We will be on Hurricane storm watch and providing updates throughout the day.  Be safe friends.
(c) 2016 The #NWFireBlog