INCIDENT(S) SUMMARY
Drought to Flooding
Someone lied when they said, "It never rains in California" just received another six – nine inches of rain on Friday evening (around 1900 hours) prompting massive flooding, many traffic accidents, drivers getting stuck in the mud and running into the river.
Sink Hole Swallows Cars, Fire Truck
One video circulating the internet of two cars being swallowed into a sinkhole in Wrightwood.  Another shows where a fire truck sitting on the edge a sinkhole begins to skid sideways then topples on its right side down into the crater.
Water Rescues, Hard Road Closures
Swiftwater rescue teams were dispatched to rescue several drivers.  Police Officers were responding to calls to areas where heavy traffic was located, conducting hard closures and waiting for CAL Trans and County Public Works to arrive to completely shutdown the area to traffic.
FACT:  Just 6 inches of moving water can knock you down & 2 feet of water can sweep your vehicle away. Be safe,turn around &don't drown.
(Source: FEMA Region 9)
INCIDENT COOPERATORS
For those whom may not know what an Incident Cooperator is, here is the definition.  Incident Cooperators are those from an Agency, non-governmental, non-profits or anyone who assists with the Incident to help those in need, protect and serve, provide services or supplies, etc.  We think you get the picture.
Listed below are those such Partners.  We are adding those as info is being received throughout the the CA Storm event.
CAL OES
EOC activated by CA Governor
Working on coordinating recovery, sand bagging resources, Oroville Spillway shore-up
Checking on infrastructure lost in N Central and Central CA
Working with CAL Trans on closures and reconstructing roadways (emergencies)
S Cal OES Region EOC activated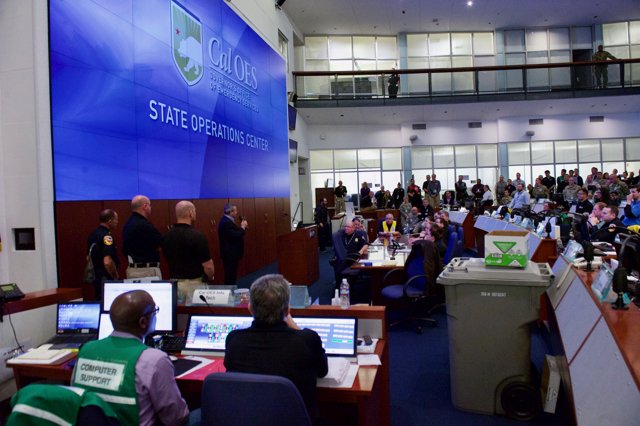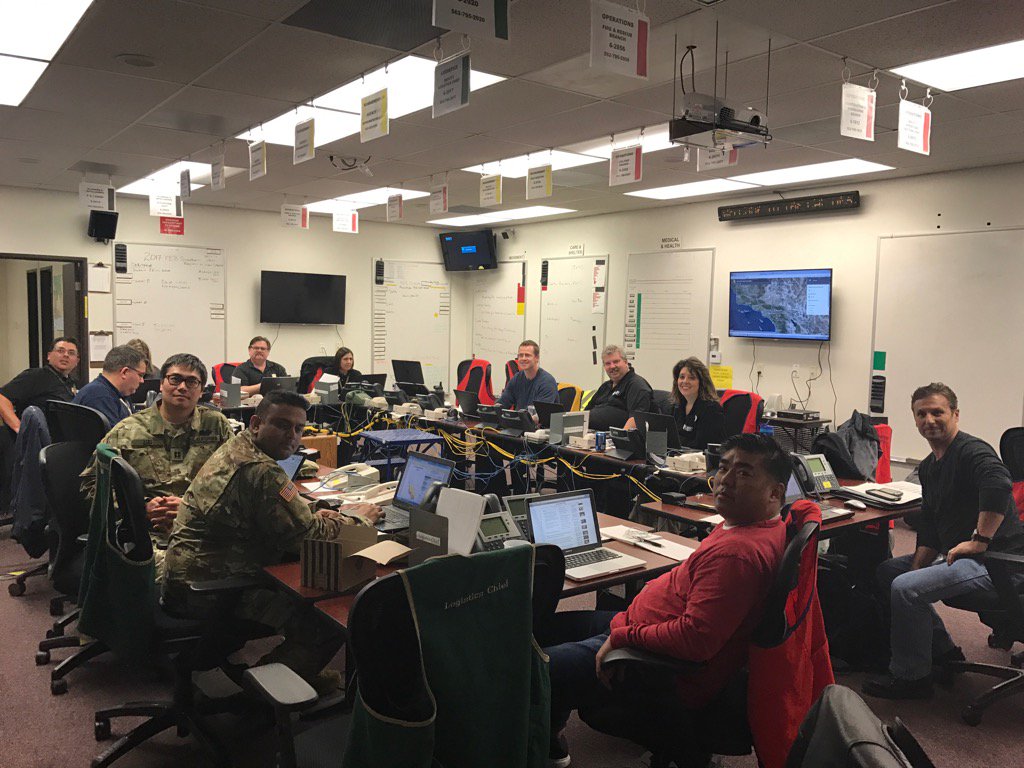 COUNTY OF  LOS ANGELES 
Studio City
Sinkhole created, eats two cars.  Watch this video for stunning images.  http://losangeles.cbslocal.com/2017/02/17/large-sinkhole-swallows-2-cars-in-studio-city/#.WKfYAZK2E8w.twitter
FEMA
Incident Management teams (IMT) on-scene
Helping with assistance
Has provisions for 25,000 people:  Food, Water for five days
Supplies also include:  cots, blankets, other supplies
RED CROSS
How YOU Can Help (Donate)
Red Cross volunteers are ready to help as heavy rains move in. To help, text "CAFLOODS" to 90099 to donate $10.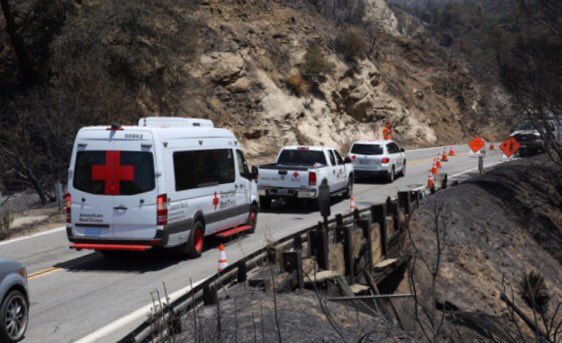 CAL TRANS
District 3:  Hard closures
District 7:  Pumped water off of I-15 @ Sheldon by using generators.
District 8: At sinkhole where Fire truck fell into sink hole.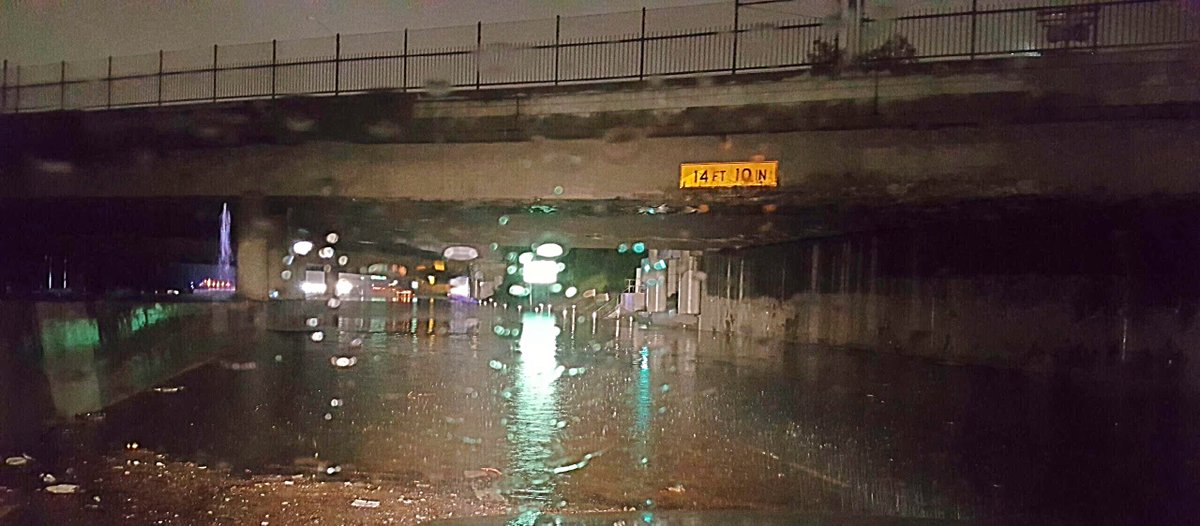 COUNTY OF LOS ANGELES
Emergency Text Messages (News/Alerts)  Text NOTIFYLA to 888-777 or NotifyLA.org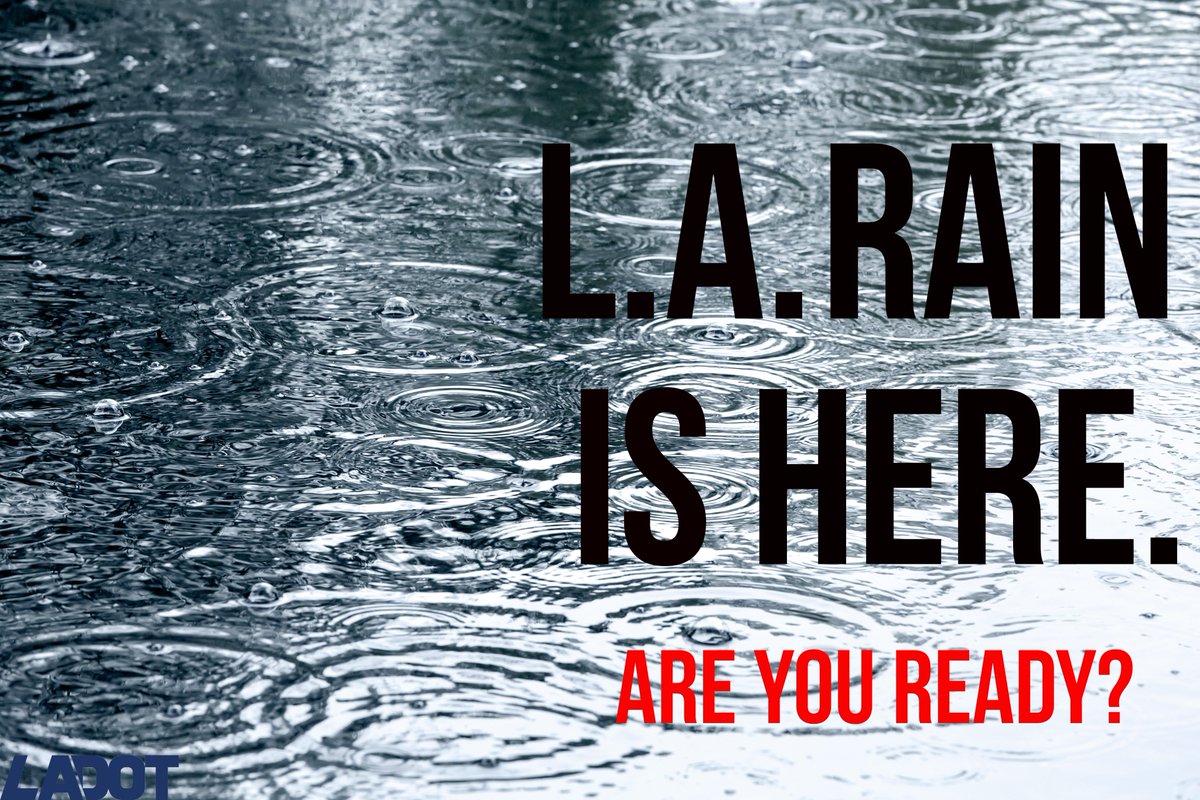 SAN BERNARDINO COUNTY
Hospitals
Antelope Valley:  Accepting ALS patients from diverted RR Hospital
Ridgecrest Regional Hospital:  Only accepting BLS patients; currently on divert
CLOSURES
Sante Fe / Ranchero Roads
Summit Valley / Ranchero Roads
VENTURA COUNTY
Santa Clara
The 2 patients and 2 dogs that were rescued from Santa Clara River by Air Squad 9 were transferred to Ventura City Fire Dept for evaluation.
FLOOD ADVISORIES
LA County
Two Flood Advisories in effect. LA County through 12:30 AM and a new advisory for SBA/VTU Counties through 2:30 AM. (NWS Los Angeles)
Ventura County
Moderate to locally heavy showers developing across Santa Barbara much of Ventura County. Could be a few thunderstorms overnight. (NWS Los Angeles)
SOCIAL MEDIA
Follow Us!
We are working to get add'l details.  Follow us on our Twitter page @nwfireblog for updates!
Incident Hashtags
Looking Through The Eyes of Social Media
Woodbridge @ Laurel Canyon:   Woman's car fell into large sinkhole, LAFD firefighters rescued her.  (Twitter user)
10 Freeway closed in South LA for standing water in lanes. (Media @ 1930)
Mud flow breached barriers in Iron Canyon @santaclarita earlier today. Never drive through rushing water/flooded roads. (Co Public Works @ 1930)
My Neighbor is Building an Ark, So Far He's Got Two Chihuahuas and a Frightened Squirrel. (Twitter user/Humor)
(c) 2017 The #NWFireBlog – Updated 0145 PST