INCIDENT SUMMARY
Near Sunshine Canyon, Colorado | A wildfire broke out in the area approximately nine hours ago with evacuations under way and water being gulped up by air resources from Wonderland Lake.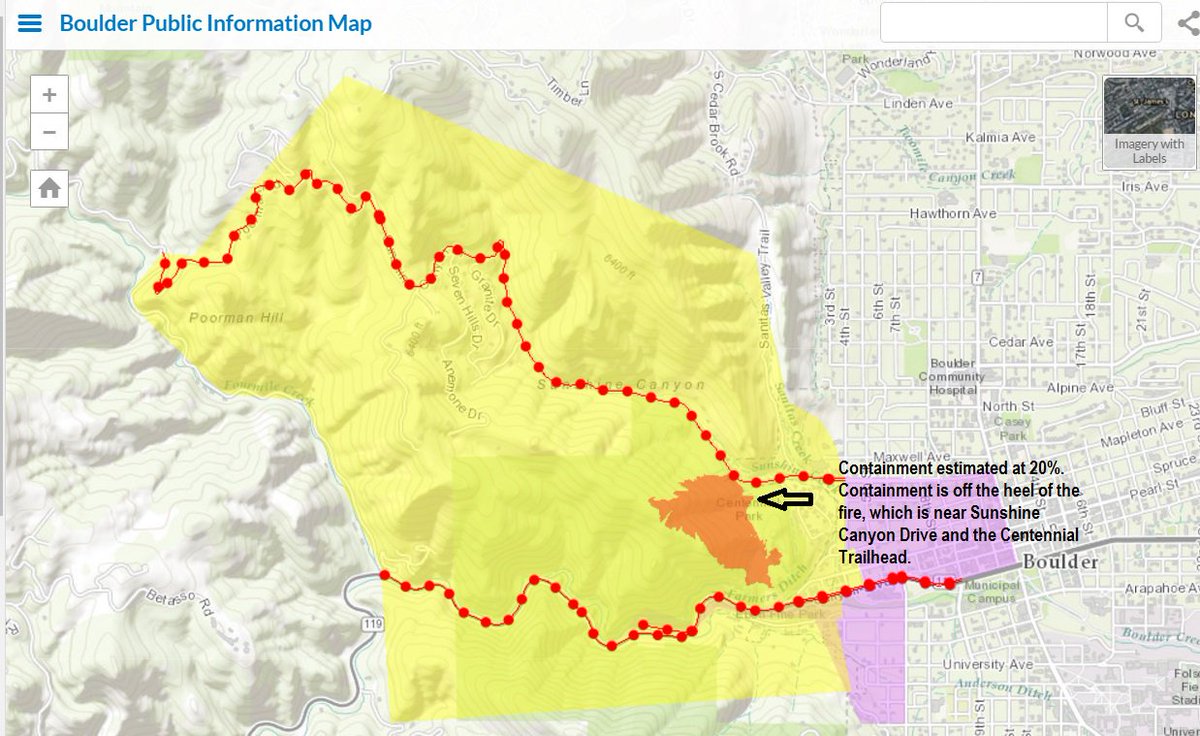 Fire conditions progressively proved to be worsening as the fire began to intensify only one hour later with the initial five to eight acres burning.  However, winds were moving in a southern direction causing the fire to pick up speeds.
Fire Managers initially believed the fire had increased to 30-50 acres which in actuality it was being held at 62 acres.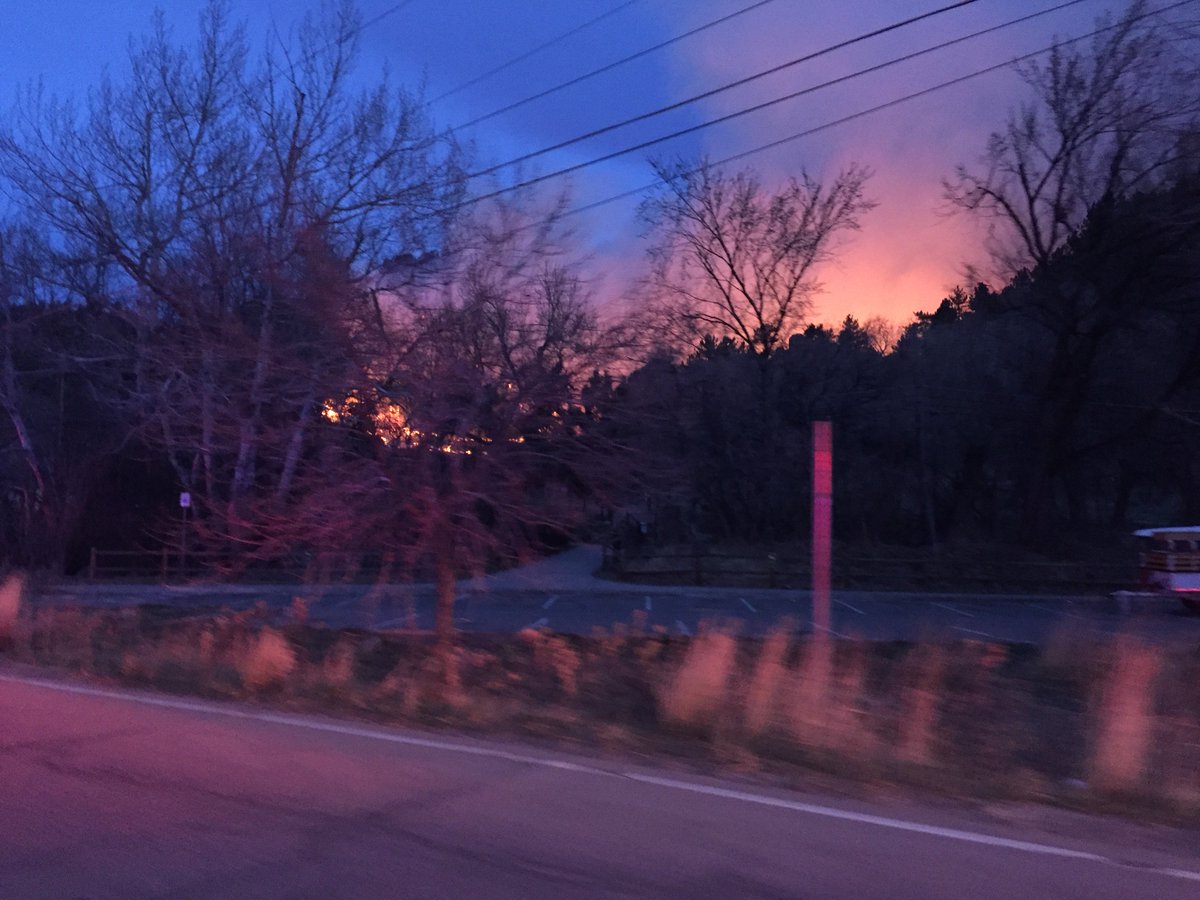 Fire crews have successfully reached a 20% containment status.  Currently, Air operations are fully engaged and dropping slurry/water.
RESOURCES
Fire 
All 8 aircraft active; 1 SEAT (Ft Collins), 1 heavy air tanker (Jeff County), 2 Chinook (National Guard), 2 Blackhawk (National Guard), 1 Lead, 1 MMA. Bucket drop target started at 0830 this morning.
Fire Fact:  
"Slurry" is another name for Fire Retardant.
Non-Emergency Contacts
Public Call Center line is now open for non-emergency calls. 303-413-7730,
EVACUATIONS
Evacuations began at 0434 MDT this morning in the following areas:  (Green indicates "evacuated" and Red indicates "pre-evacuated")
Shelters
East Boulder Community Center for people and their pets. [Small animals are welcome, please being a crate is available].
Boulder County Fairgrounds – Large animals.
CLOSURES
Roads
Sunshine Canyon Drive (Mapleton) between 4th Street and Timber.
In the City of Boulder between Mapleton and Canyon Drive along 4th.
Boulder Canyon closure at 9th Street westbound.
Trails
Betasso Preserve & Bald Mountain Open Spaces as well as Boulder OSMP trails in the Red Rocks, Sanitas, Sunshine Canyon and Wonderland Lake areas are closed.
Fire Fact:  
Fire Retardant consists of 85% water, 10% fertilizer & ammonia phosphate and 5% iron oxide red clay and bentinite.
Avoid!
Eldora Ski Resort pass holders should avoid 119 today and take alternate routes.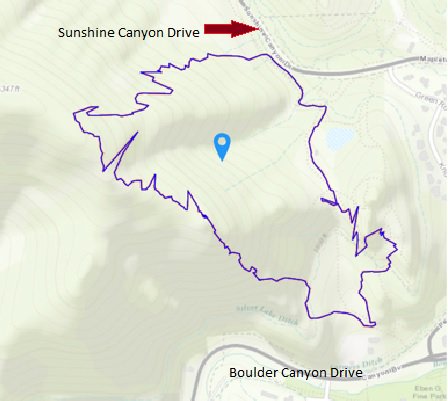 DAMAGE ASSESSMENTS
Structural
No damage or destruction reported
Injuries
None reported.
WEATHER CONDITIONS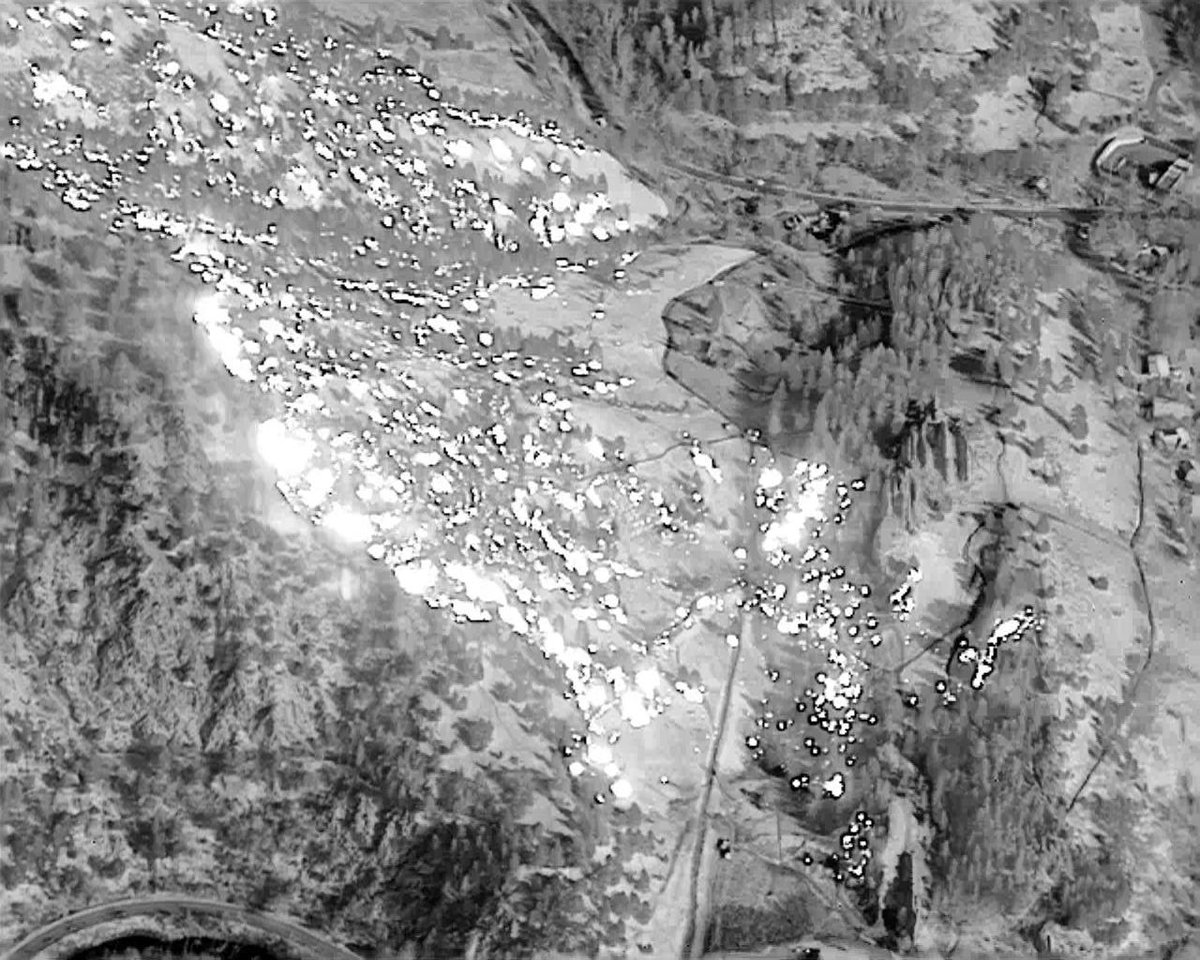 The current weather in Boulder, Colorado is 73*F degrees with winds at 11 m.p.h., partly cloudy with 15% humidity and UV being moderate.
Due to the fire conditions, it is not recommended for recreational use in the area due to smoke and other unhealthy air conditions.
(c) 2017 The #NWFireBlog