Fire Summary
A wildfire has broken out about 1930 hours PST or just before 0400 hours (they are 9 hours ahead of West Coast time) just above Victoria Road in the lower Hout bay area on Sunday.
Third Time Area Hit
This is the third time a wildfire this large has hit this area dubbed the #KarbonkelBergFire.  Fire took hold of the area in December 2015, near the American Christmas holiday and earlier in December the following year.  This is what it looked like in 2016.
(Photo Credit:  VWS Wildfire)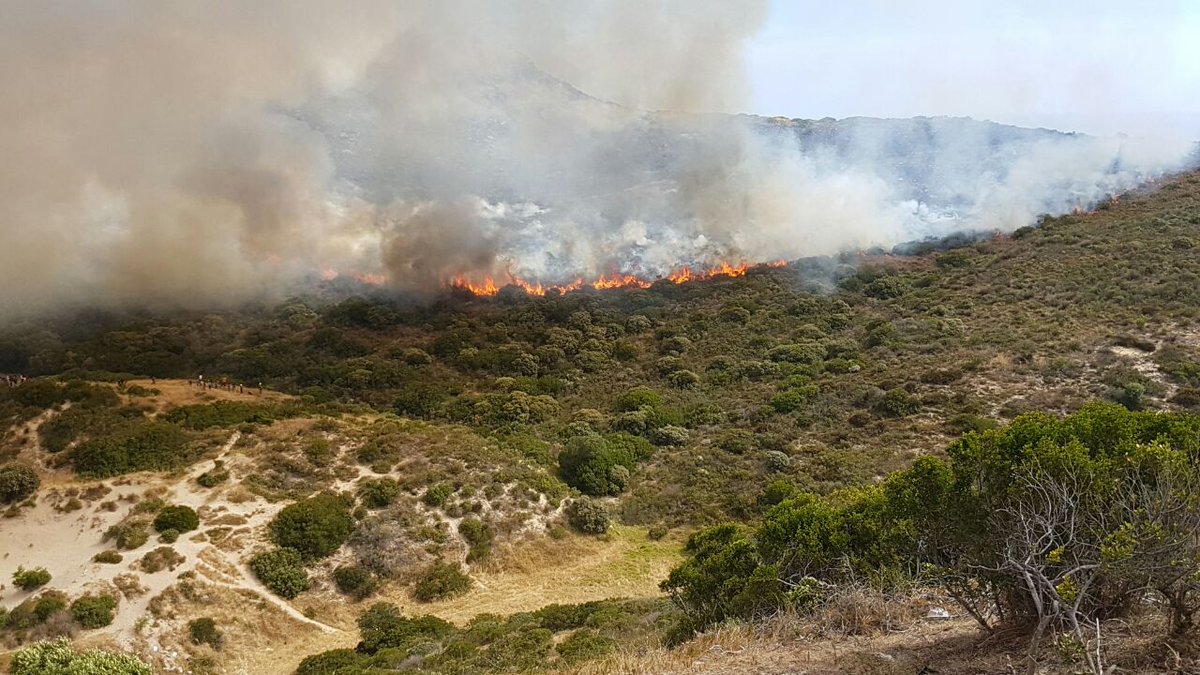 As of this morning [March 12th], this fire has become a wind-driven and increasing like so many wildfires before it and like an unstoppable train.
Cause
The cause is unknown but citizens are speculating it could be linked to more arson related fires.
Fire Conditions
This wildfire is wind-driven with a high rate of spread (ROS) as it burns thick vegetation causing long length flames.  There is no number of acres already scorched or if any structures that are currently being threatened, have been damaged or destroyed at the moment.
Looking Through The Eyes of Social Media
Posters took to Social Media this morning in discussion of recent wildfires. Here are some of their angry words on arson fires taking place in their communities:
"[Fires] Feels worse because they also hit our side of the bay this year, and were confirmed as arson-related."
"Super angry, because they are faceless criminals."
(c) 2017 The #NWFireBlog