CHELAN & DOUGLAS COUNTY, WASHINGTON STATE
LIGHTNING SPARKED FIRES
A surprising and an unexpected lightning storm burst through Chelan and Douglas Counties in Washington State on Monday, June 26, 2017.
Multiple lightning-caused starts ignited with one becoming a large wildfire, prompting the immediate deployment of both fire suppression ground and air resources  around 1600 hours PDT.
Here are the wildfires of Washington State, a separate post from all other fires in Oregon and Idaho due to the number of incidents ongoing.
CHELAN COUNTY WILDFIRES
#AlcoaFire
'We were about 1/2 mile up the road to where it forks to either Colokum or Tapiscan to drop off watercraft, in case we had to evacuate.  It was crazy hot inside our truck. There were a ton of smoke and patches of flames all around us.  
I have never been closer to a wildfire.
After we arrived back home, we saw lots of aircraft dropping water on the wildfires. It was an attention getter.'
– Photographer Kristen Horner
The Alcoa Fire is located West of the Alcoa Highway and North of Clockum Road in Chelan County has burned up to 500 acres and is continuing with a forward progression that has 0% containment.
#SpartanFire
Located SE of Wenatchee (Chelan), Washington State has consumed around 500 acres and has a zero containment status.  Local and DNR assets, including 2 helicopters are on-scene.  50 homes are considered  under direct threat and evacuations have begun.
DOUGLAS COUNTY WILDFIRES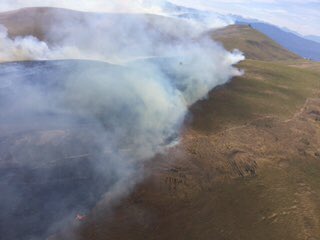 #SoutherlandFire
5 wildfires are burning for a total 300 acres in Douglas County, near Palisades.  BLM, DNR and air support are on-scene, as of 1800 hours PDT.
Chelan County Sheriff's Office has posted a LEVEL 2 (Get Ready To Go) evacuation notification for Colockum, Kingsbury, Moses Carr and Ingersol Roads.
WEATHER ALERT!
The heaviest portion of the storm is now moving through NE Washington and heading towards Idaho, where a Significant Weather Advisory has been issued by the National Weather Service (NWS).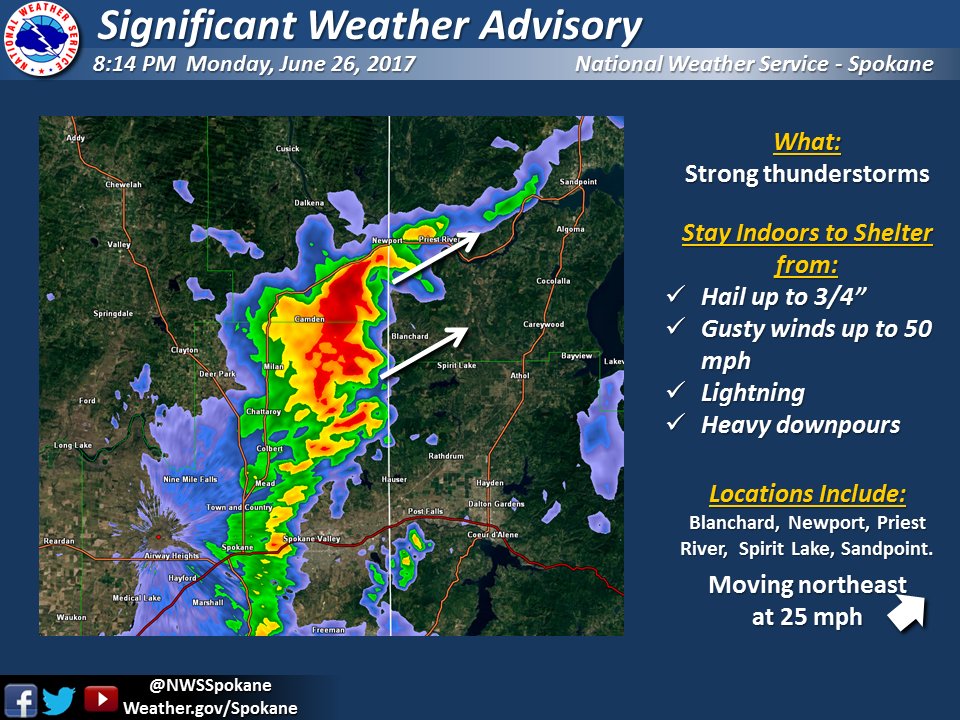 (c) 2017 The NW Fire Blog