NEAR VANTAGE, WASHINGTON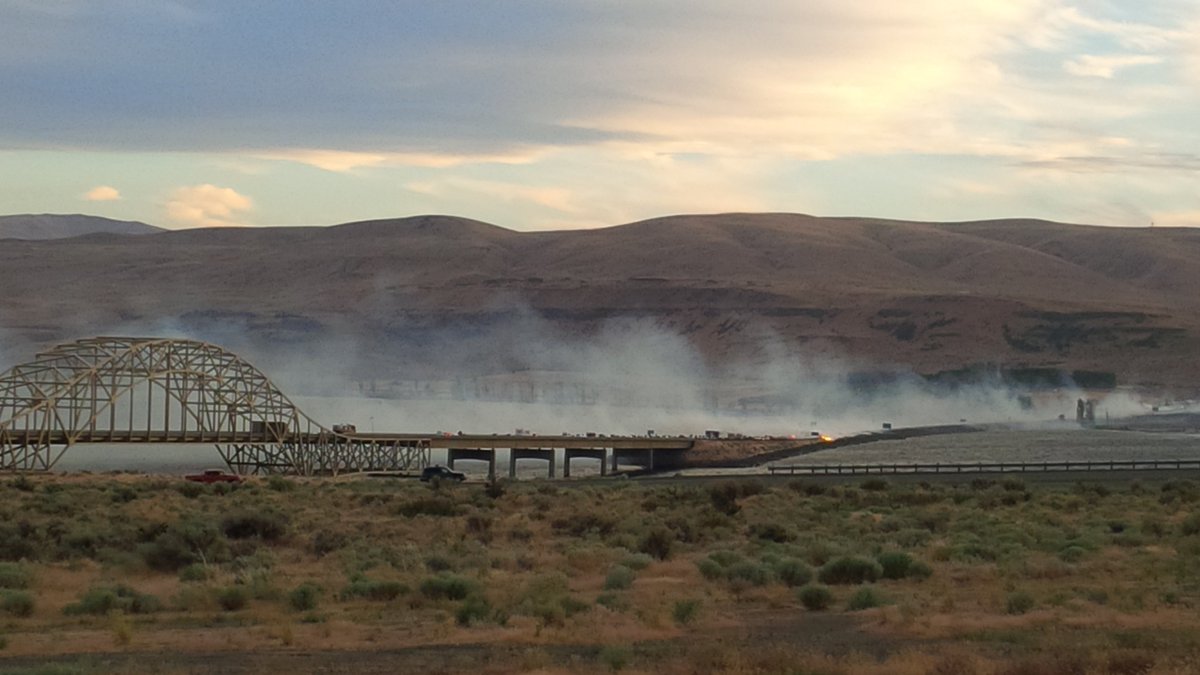 Incident Summary | A wildfire ignited from an unknown source on Friday, July 7, 2017, around 2052 hours PDT.
Resources | Fire resources are on scene working to suppress and contain the brush fire.
Closures | WSP had shutdown both EB & WB lanes of I-90 from MP 115 to 143 in Kittitas County. EB lanes were expected to have already reopened around 2215 hours PDT, but WB was to remain closed due to guardrails being on fire. There was no ETA on when it was due to reopn.
Current Weather | Current temps are 76*F with RH at 39%. Winds are 11 mph and it is partly cloudy.
Fire Image | Credit:  WSP Trooper Brian Moore (@wspdpio6)
(c) 2017 The NW Fire Blog – Updated 2305 Hours PDT