NEAR WHITE SALMON, WASHINGTON STATE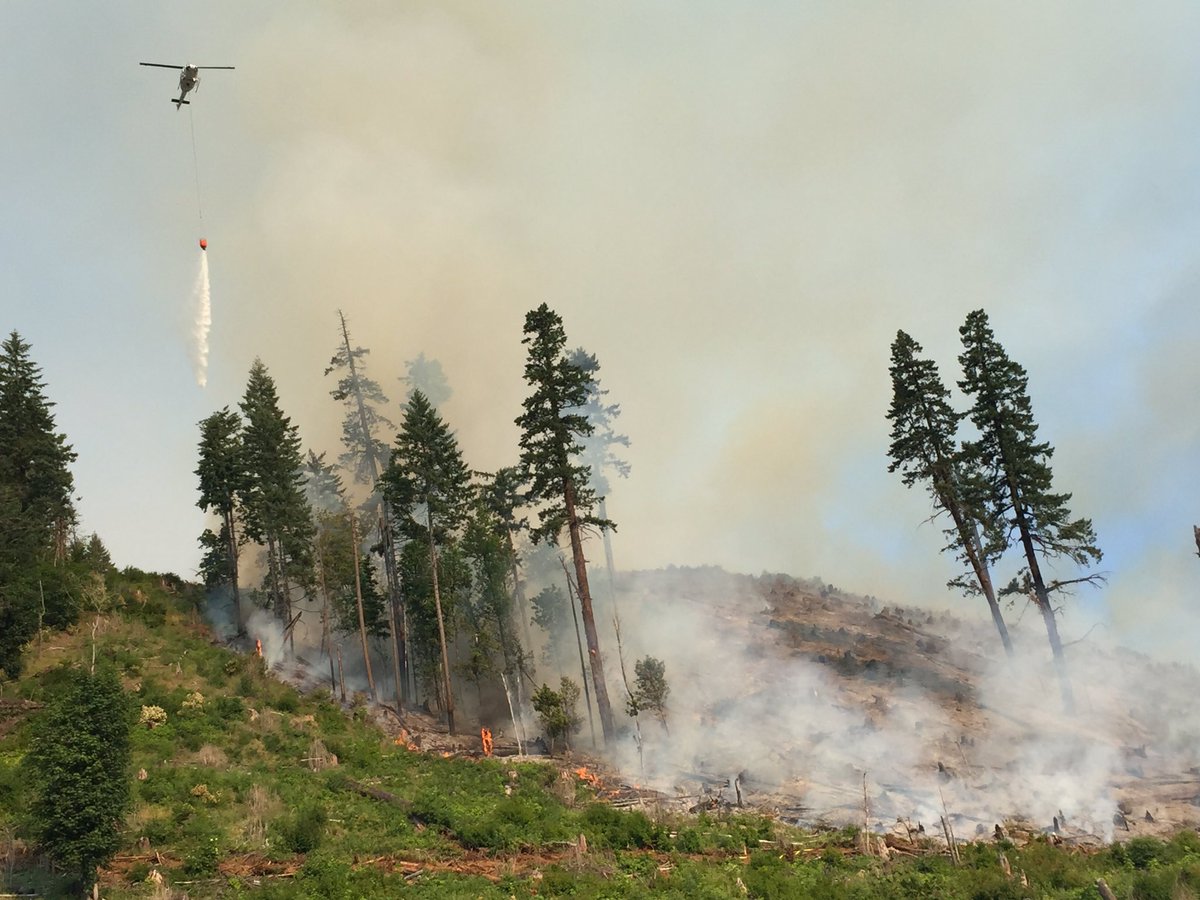 Incident Summary |  A wildfire broke out on WA DNR lands.  Fire crews were dispatched on Friday, July 7th @ 2250 hours PDT.
The fire was reported as a 3-acre fire off of Highway 141 in Klickitat County, about 7 miles North of Husum and near White Salmon,  Washington.
Initially DNR sent 1 crew, 6 engines and 1 helicopter (H338, 339, 340, 343; SE 540, 621, 742,; Dobson, Gilmer, Hoerner, Jones; T205, WEN-AA) per the WA DNR's CAD.
Fire Fuels | Fire fuels include grass, brush and slash.
Resources | WA DNR fire personnel.  There are 3 helicopters and 3 fire bosses.  We have heard through the grapevine that the State Mobe team that was originally sent to Yakima for a wildfire is being redirected to this fire.
We will be visiting the area (a safe distance from the fire) on Sunday, July 9th, to see if we can capture some wildland fire images of our own so we can share them with you. – Editor
Current Conditions | Around 1922 hours, DNR stated the fire has destroyed 80 acres and Hwy 141 is being closed periodically in both directions.
Social Media | We are using the following hashtags for this incident #DryCreekFire #WaDNR #WAwildfires2017
Fire Image | Credit: WaDNR
(c) 2017 The NW Fire Blog