VENTURA, SANTA BARBARA COUNTIES, CALIFORNIA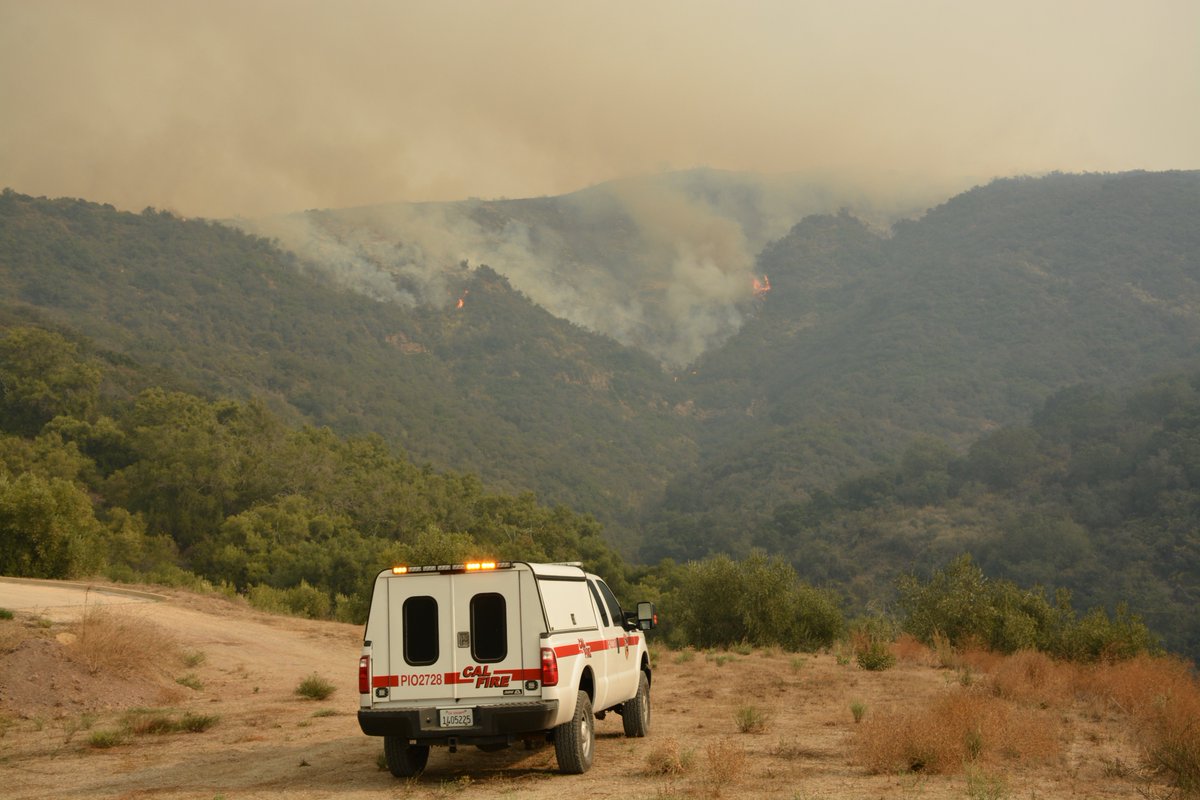 Incident Summary | The Thomas Fire ignited vegetation on December 4, 2017, in the areas of Highways 150 and 126, north of Santa Paula, California from an unknown cause.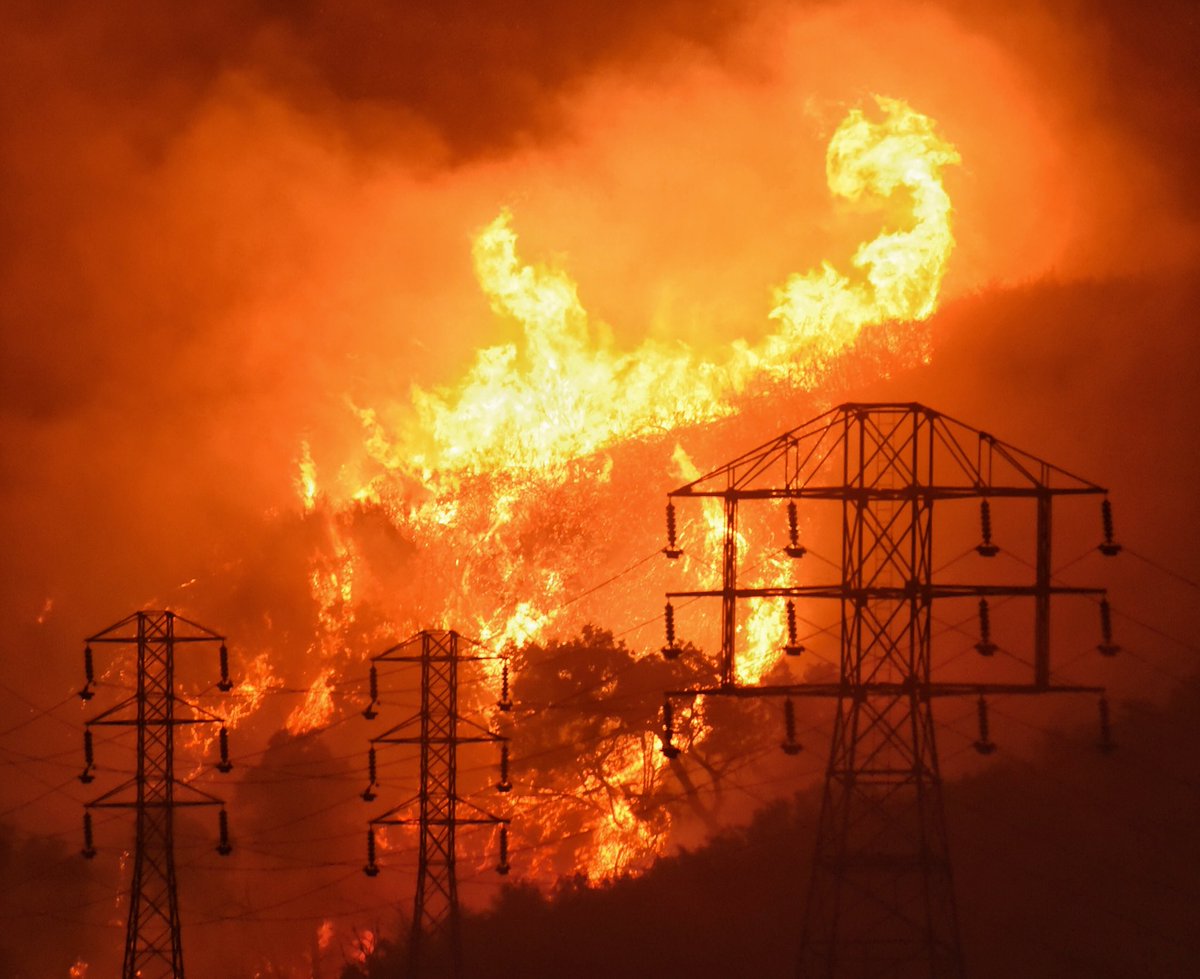 Size, Containment | Acreage has increased from 259,000 to 267,500 acres.  The containment still remains at a 40% containment status.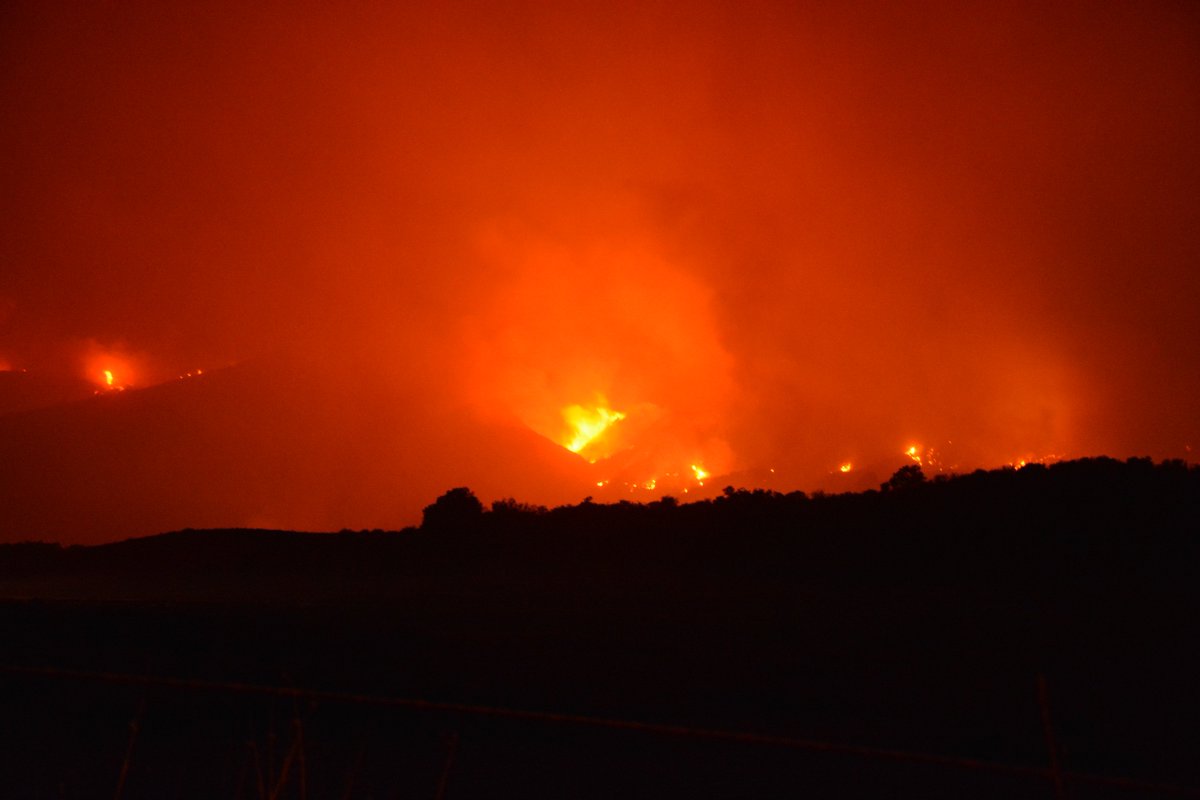 Command | Command is still in Unified Command with CAL FIRE, VCFD, VCSO, LPNF and City of Ventura.
3,000 more burned acres and the Thomas Fire will become 2nd largest wildfire and 6,000  more to become the largest wildfire in all of California's fire history. – Social Media
Fire Resources | Fire resources have increased even more significantly on Saturday, December 16, 2017, to 8,477 fire personnel, 972 fire engines, 164 fire crews, 34 helicopters, 77 dozers and 94 water tenders.  CAL IMT Type -4.
Incident Cooperators | CAL FIRE, VCFD, VCSO, SBCFD, SBCSO, VFD, VPD, USFS/LPNF, CAL OES, CHP, CA DOC, SPPD, SPFD, VC OES, SB OEM, Rd Cross, SoCaEdison, SoCaGas, Crimson Pipeline, Wildfire Defense Systems, CA Resources Group.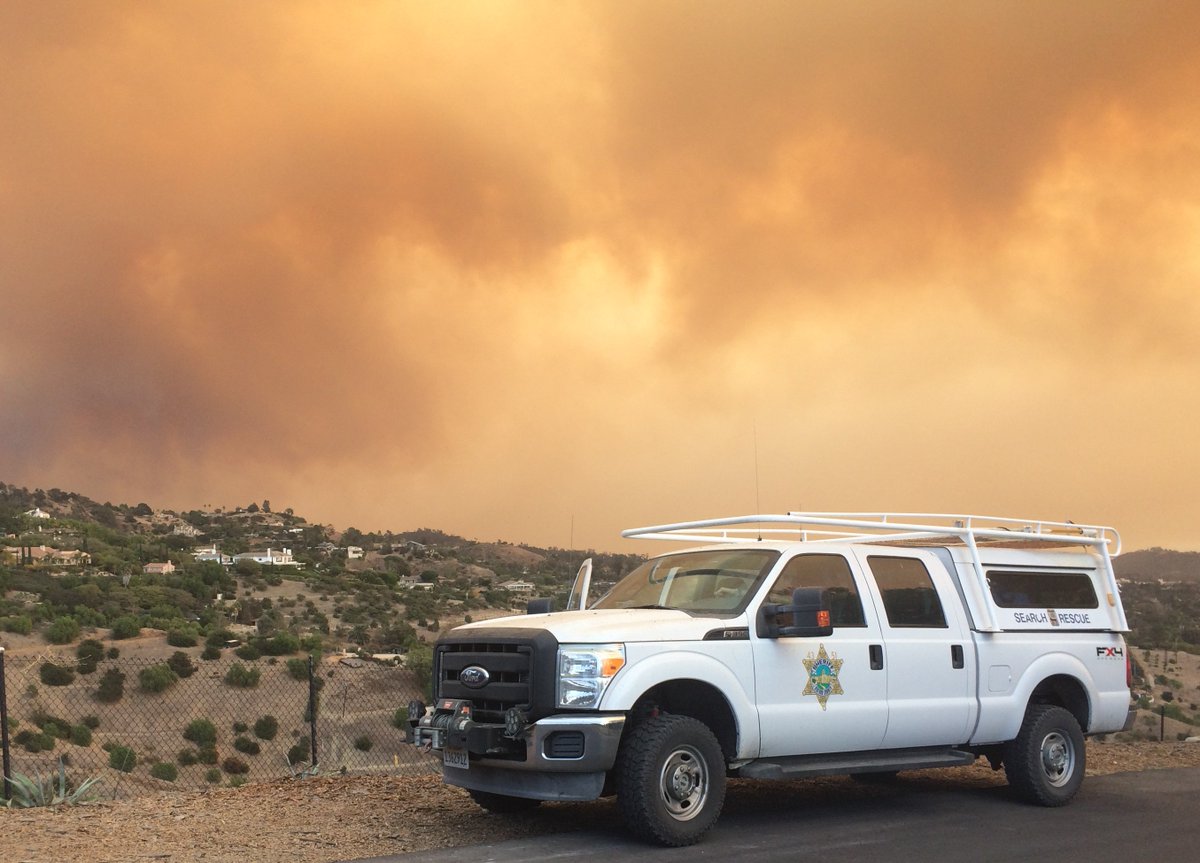 Mutual Aid Resources | 11 U.S. States including WA, ID, OR.
On December 14, 2017, over 395,000 masks have been distributed in SBC to help residents with poor air quality.
Significant air resources, all headed towards Division U (towards 33 freeway), including both tankers and helicopters in the last 30 min. Sounds like fire issues along that corridor this afternoon.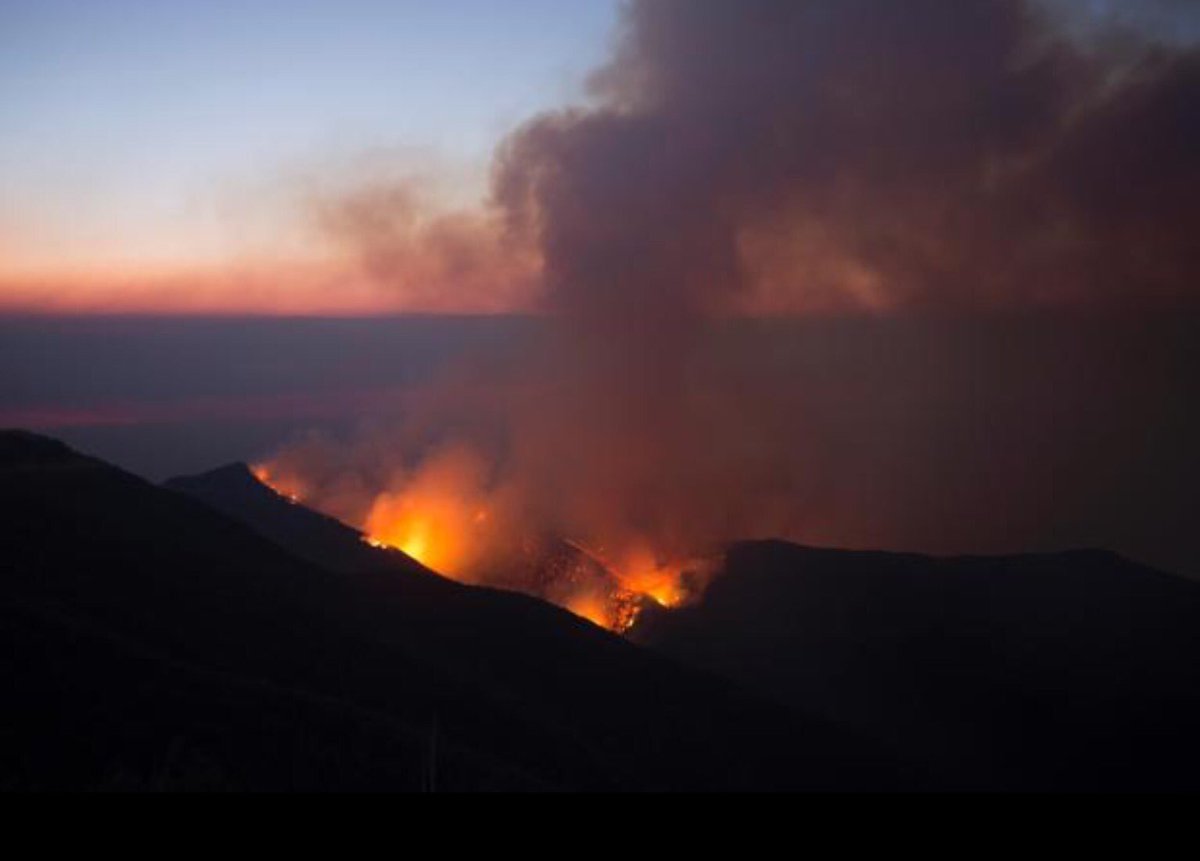 Evacuations | A voluntary evacuation warning has been issued for the Painted Cave community which includes the area north of Hwy 154 and south of East Camino Cielo along Painted Cave Road. If you are in this area, be prepared to leave. – Santa Barbara County FD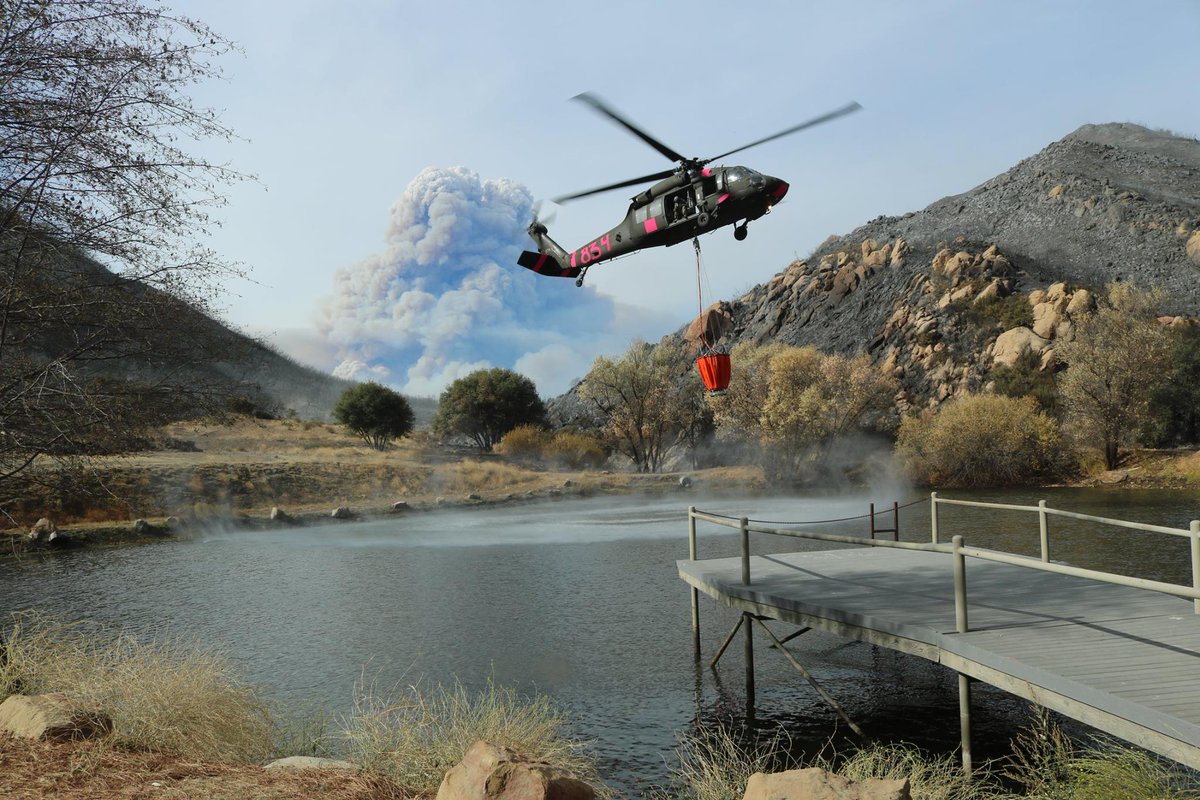 The Fire has caused mandatory and voluntary evacuations within the Santa Barbara (City).  All residents are strongly advised to be packed and ready to leave your homes. If you are in mandatory evacuation zone leave now.  – Santa Barbara County FD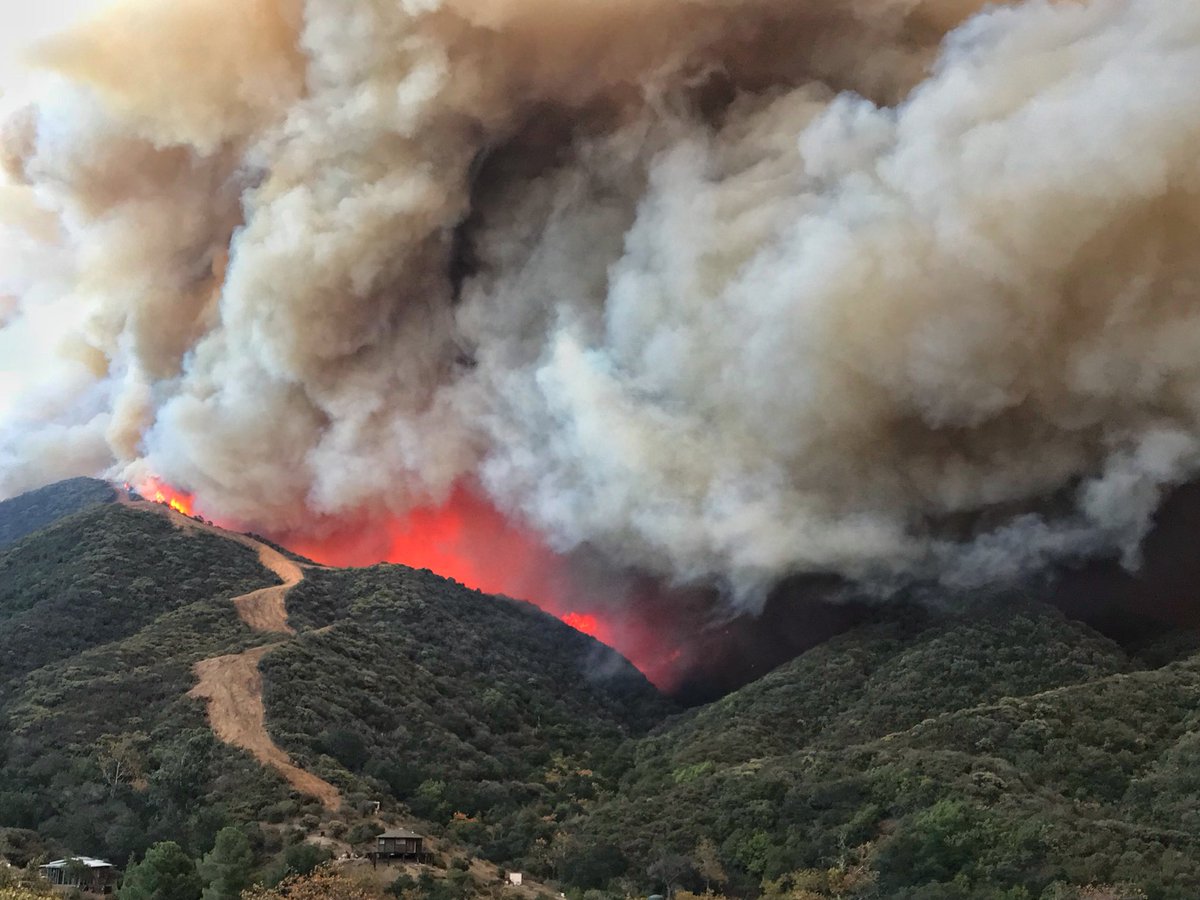 Damage Assessments | 11 additional structures have been destroyed bringing the total to 1,020 structures and 2 additional have been damaged, for a total of 242 structures.  $110 Million Cost-to-date expenses.
Fatalities | 1 CAL FIRE Firefighter.
Current Fire Status |  Very strong north winds materialized this morning around 0700 increasing fire behavior significantly in the Santa Barbara Front Country. Fire made an aggressive southward push into the community of Montecito, impacting some structures there.
Red flag warnings will remain in place over various portions of the fire over the next operational period for high wind and low humidity. Critical fire weather will continue over the fire area, with north/northeast winds forecasted. This weather pattern will be conducive to west- and southward fire growth, continuing to threaten the communities of Santa Barbara, Montecito and Summerland in Santa Barbara County.
North winds will also exasperate the threat to Fillmore and surrounding agricultural values, with fire being established in the Sespe drainage. Mop-up operations in previously burned areas will be ongoing. On the north side of the fire, direct and indirect line construction will occur to contain fire that has spread north of Highway 33 and Rose Valley Road.
Direct line construction, where possible, will continue within the Zaca Fire burn scar to Highway 33 Fire suppression repair and Damage Inspection will continue as appropriate based on fire conditions.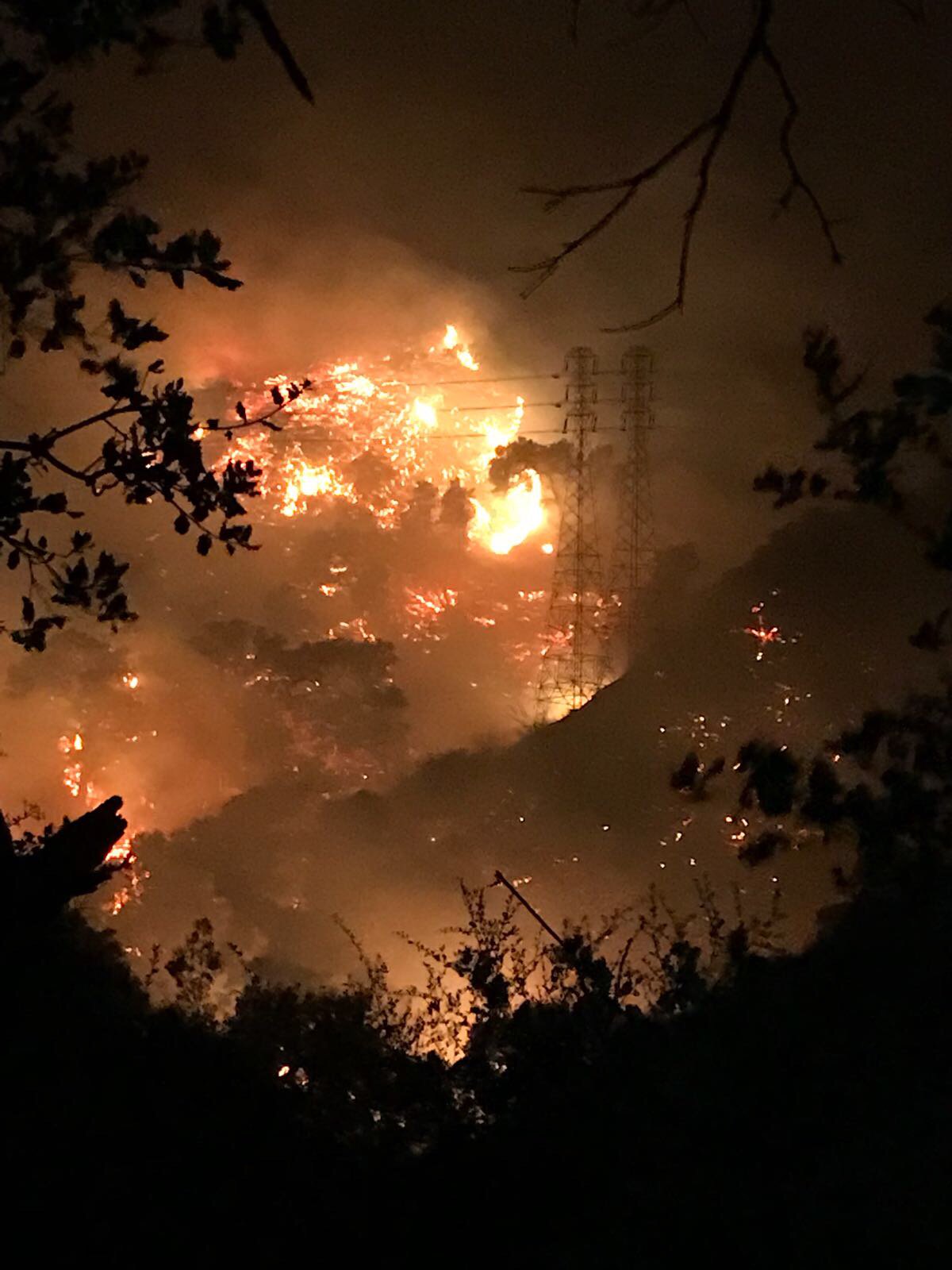 Social Media |  Strong winds and flames are bearing down the ridge and threatening homes up near Gibraltar Rock. – News Media
Parts of Santa Barbara turned into a "ghost town" as residents took appropriate action by listening to new evacuation orders by emergency personnel managing the wind-fed fire. – CAL OES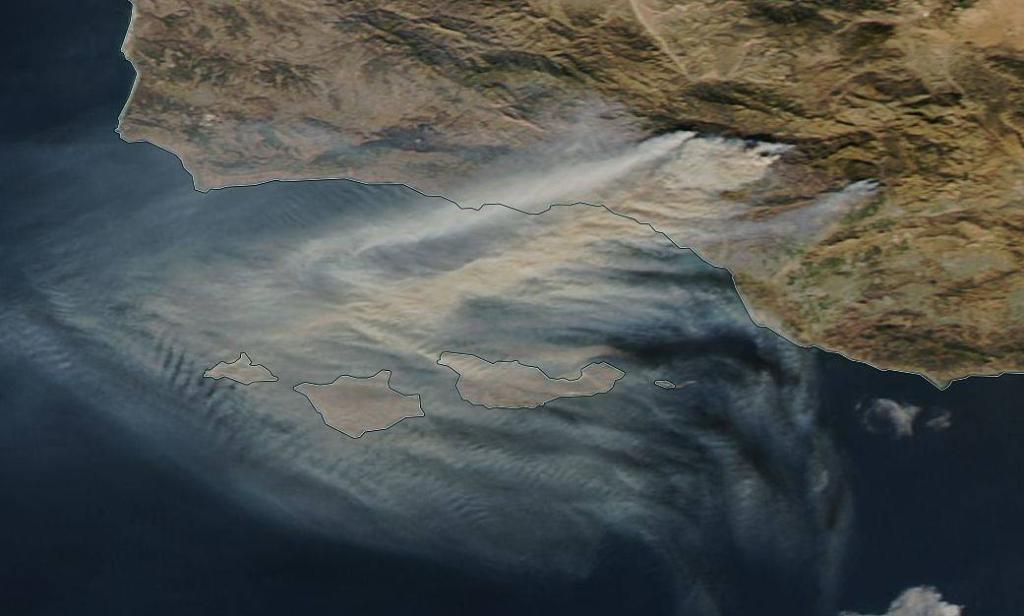 This fire isn't letting up & remains dangerous! Stay vigiliant and safe everyone! – CAL OES
Red Cross truck drives through the Skyline neighborhood of Ventura, CA searching for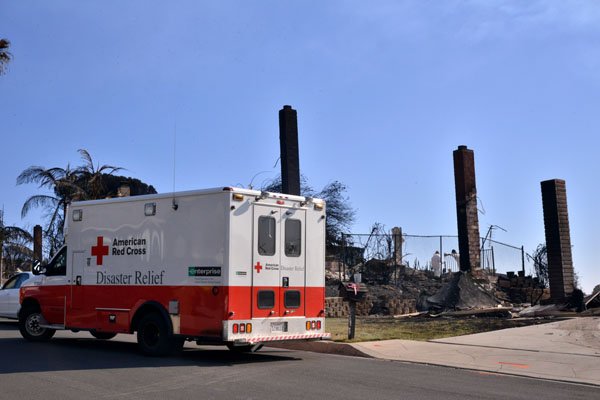 people in need of assistance. Charred chimney stacks are a common sight in this hillside community, remnants of the beautiful homes consumed by the wrath of the Thomas Fire.  – American Red Cross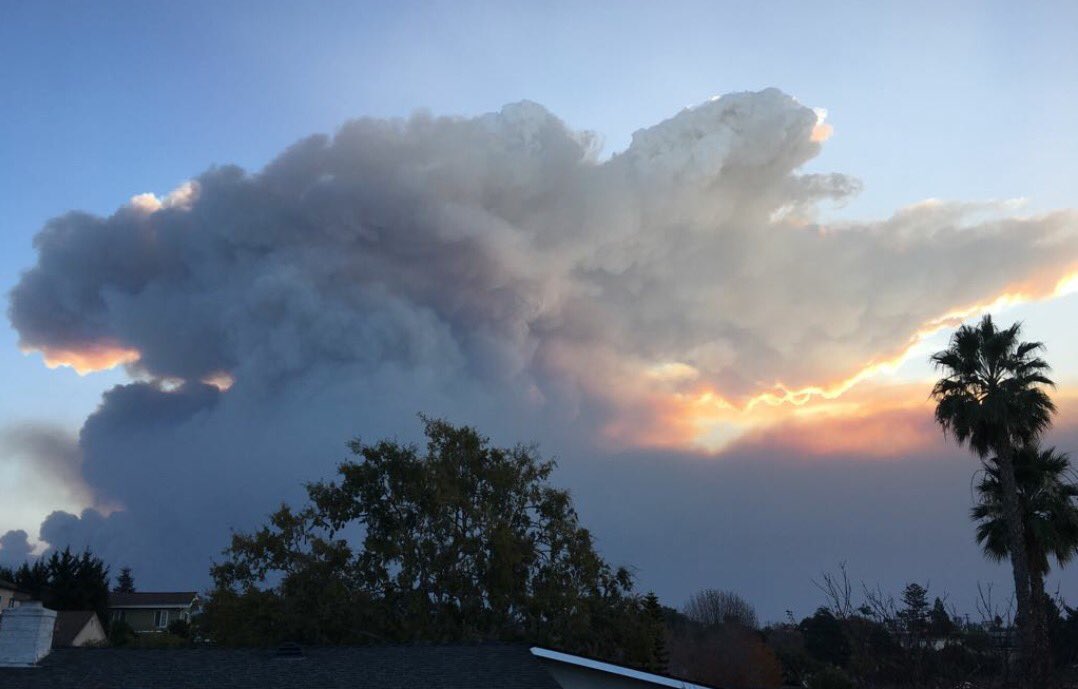 CalTrans continues to work on clearing last nights rockslide on Hwy 150. – VCFD PIO
Hashtags | #ThomasFire #CaliforniaWildfires #CALFIRE #VenturaCounty #OEM #OES
(c) 2017 NW Fire Blog – Updated 12/16/2017 – 2200 Hours PST