RENTON, Wash. – Firefighters were dispatched to an unoccupied two-story office building located on Puget in Renton, Washington on Sunday evening.
A brush fire broke out in the juniper bushes on the exterior of the building from an unknown cause, which extended up floors one and two.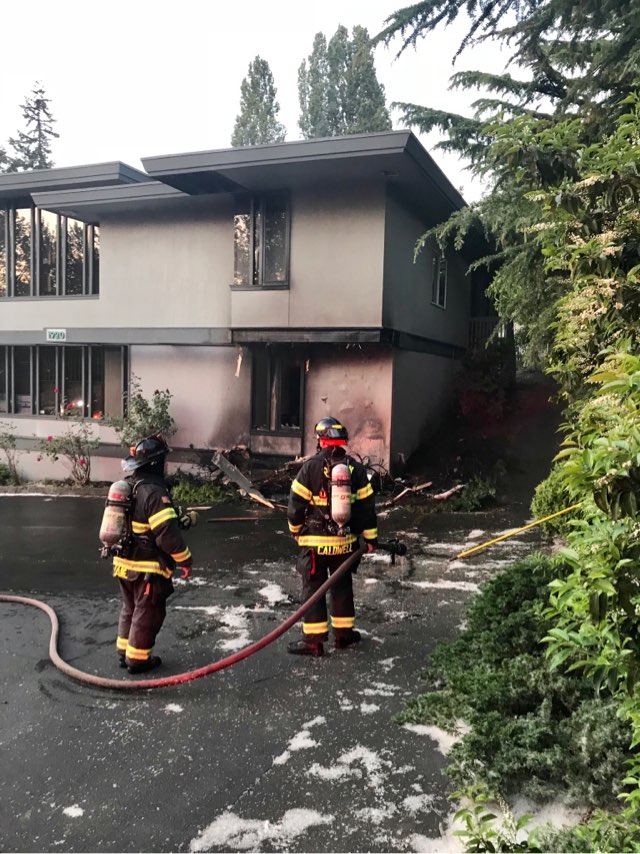 Firefighters quickly established a water supply, laid several hose lines and quickly tapped the structure fire.  Primary and secondary searches of the building found no one inside the office structure.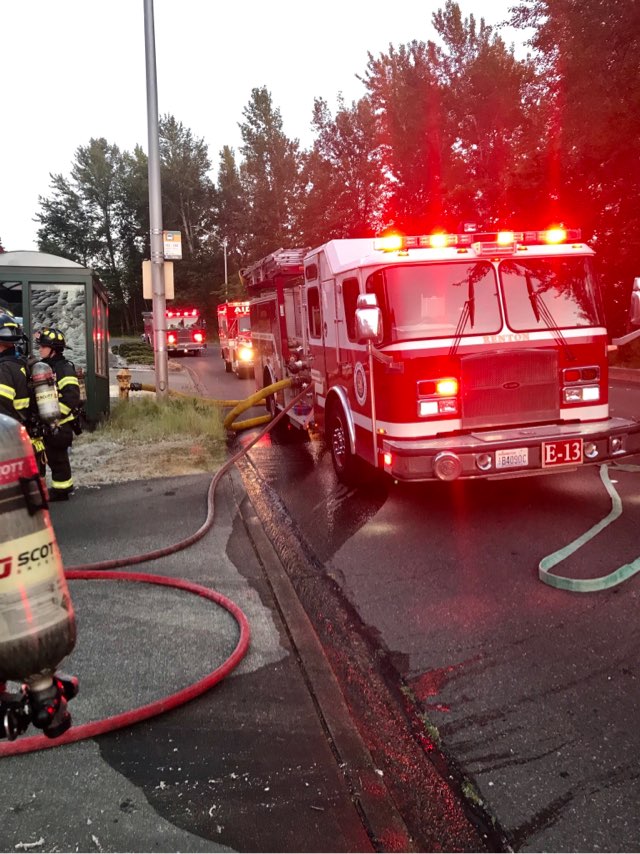 Fire investigators were called to the scene to determine the cause of the fire.
No firefighters or civilian injuries were reported.
Photo Credit | Renton Fire PIO
(c) 2018 NW Fire Blog