ELLICOTT CITY, Maryland – The town has had a lot of growing pains since 2009, when they came on-scene more notably on Social Media. We take a walk back in time to 2009 to the present and bring you some significant events both good and the bad that have occurred in this historical town.
It appears that some events have repeated themselves at least three times in last ten years.
This flooding event in 2018 has everyone comparing notes and most agree this is the worst since the 2016 floods.
We are keeping all of you in our thoughts and prayers during this Flooding event. -Ed.
2009
Small time town feel, close-knit family atmosphere.
2010
 July 12 | Columbia/Ellicott City ranks no. 2 in Money Magazine's Top 100 Places to live.
September 16 | Obladi Inn on Main Street opening.
2011
August 27 | Power outage due to Hurricane Irene.
August 23 | Earthquakes reported. Unknown where or level on the Richter scale.
January 27 | Some BGE customers without power due to snow.
2012
April 20 | Ellicott City rank as top pet-loving communities. Residents and businesses on Main Street are urged to move vehicles to higher ground due to #HurricaneSandy.  A roof collapses in Ellicott City from the Hurricane. HCPD going door-to-door on Main Street due to the river rising.
June 1 | NWS extended flash flooding warning for Howard County.
June 30 | 40,000 power outages in Howard County.
July 2 | Power restored. Businesses reopen.
October 29 | Expect river to flood lower buildings and doorsteps by 3 am.
October 30 | County ask certain residents and business owners to evacuate as the Patapsco River continues to rise.
2013
March 4 | Current and proposed redevelopment and construction projects are announced, in discussion.
July 12 | A responsible discussion of Storm water Management and why the City flooded from the top.  An article some claim the author is a fraud but in looking back at Social Media posts to 2009, it appears this is the truth.    http://www.hocorising.com/2013/07/ellicott-city-flooded-from-top.html
October 19 |  Ellicott City VFD celebrates 125th anniversary.
2014
January 21 | Impending storm coming, some facilities are closed.
February 11 | State-of-Emergency declared by MD Governor due to snow.
February 12 | Prepping for winter storms, power outages.
June 30 | Voting for the "Best Main Street in America" for Parade Magazine.
July 27 | Howard County Police open new Museum.
August 24 | Thomas Viaduct Middle School Ribbon Cutting Ceremony.
December 22 | 3 new City restoration projects receive state tax credits.
 2015
August 4 | Lightning strikes home. Lives are saved due to fire walls and sprinklers.
August 5 | First ARTSites installation in the Historic district.
October 1 |  Deputy Chief of Staff discusses plans how to handle possible flooding on Main Street at their local EOC. Photo Credit:  Allan H Kittleman/Howard County Exec.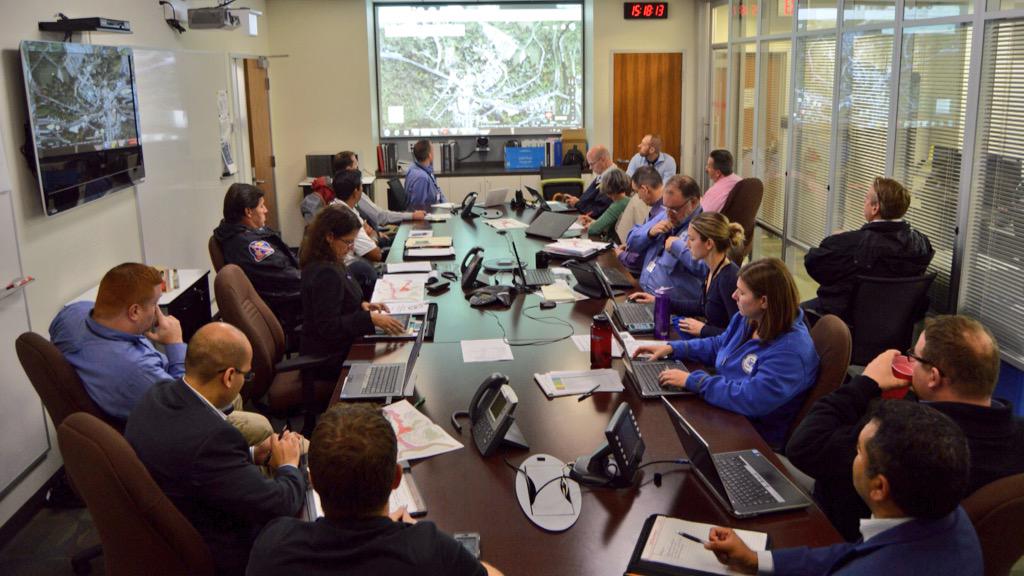 October 10 | Ellicott City VFD holds an Open House.  Photo Credit:  Chief John S Butler/HCDRS.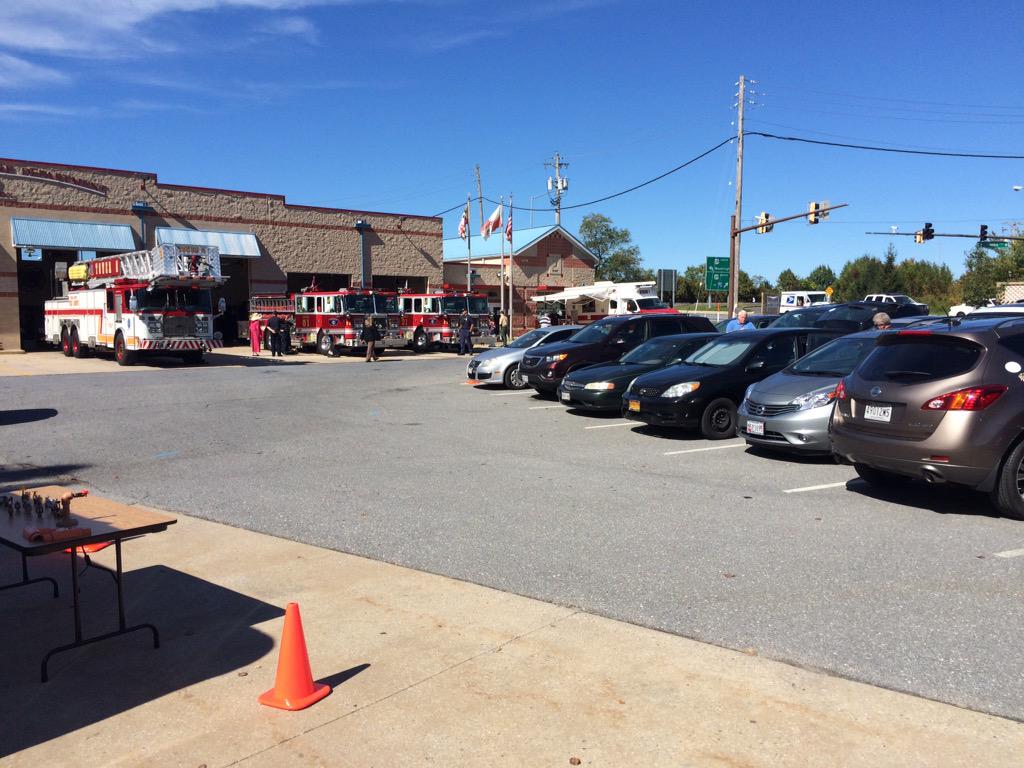 2016
June 30 | Social Media: "Holy crap! The flood swept my sister's car away."   "The clock in Elliott City was knocked over by cars swept up in the flood."
Weather Report:  Over 4″ of rain in a short period of time, the historic town could not handle all of the water.  This area is prone to flooding in the Patapsco River.   https://www.youtube.com/watch?v=NgiddVgBZlQ&feature=youtu.be Video Credit/Ian Kennedy
Social Media:  "Car alarms going nuts, after heavy rain leads to major flooding."
"Amazing how 2.5″ falling fast rain along the Patapsco River can move cars, trees, retaining walls and concrete."
News Media: "City using snow plows to move mud after flooding. 1 person died. 120 rescued. State-of-Emergency in effect. "
September 7 |  4 breweries team up to create a beer benefit helping with the Baltimore flood relief by storm that caused flooding of Ellicott City and Baltimore.
Storm Fact:  Heavy rain fell of 6″ fell in less than 2 hours and all water went down Main Street. – Media
2018
May 27 (Sunday) 1706 EDT | Maryland Governor: "Strong storms bring heavy and potential for flash floods are currently moving across central Maryland.  If your area is under flash flooding, take precautions and seek higher ground. "
1726 EDT | Please stay out of the area.  We have hundreds of rescuers converging on the area who need access. – Howard County Fire & EMS.
1814 EDT | HCDFRS: "Reports of building collapses.  Collapse rescue teams are en route.  Some areas, water is above the first floor of buildings."
1824 EDT | Howard County Gov't:  "NWS Baltimore forecasts another 1.5″ of rain in the next half-of-a-hour. Seek higher ground if necessary."
1834 EDT | MTA Maryland: "Multiple counties in the central region of Maryland are experiencing flash and area flood warnings. Please use caution, do not put yourself in harm's way."
MD Gov. Larry Hogan:  " Walked through DT surveying the damage with Lt Gov Boyd Rutherford, County Exec Kittleman and EM personnel from the county and state." Photo Credit:  Gov Larry Hogan.
1909 EDT | Ellicott City VFD is extremely busy with calls. Currently staffing 2 engines and a brush truck. Additional volunteers are cancelling vacations and returning from out-of-state.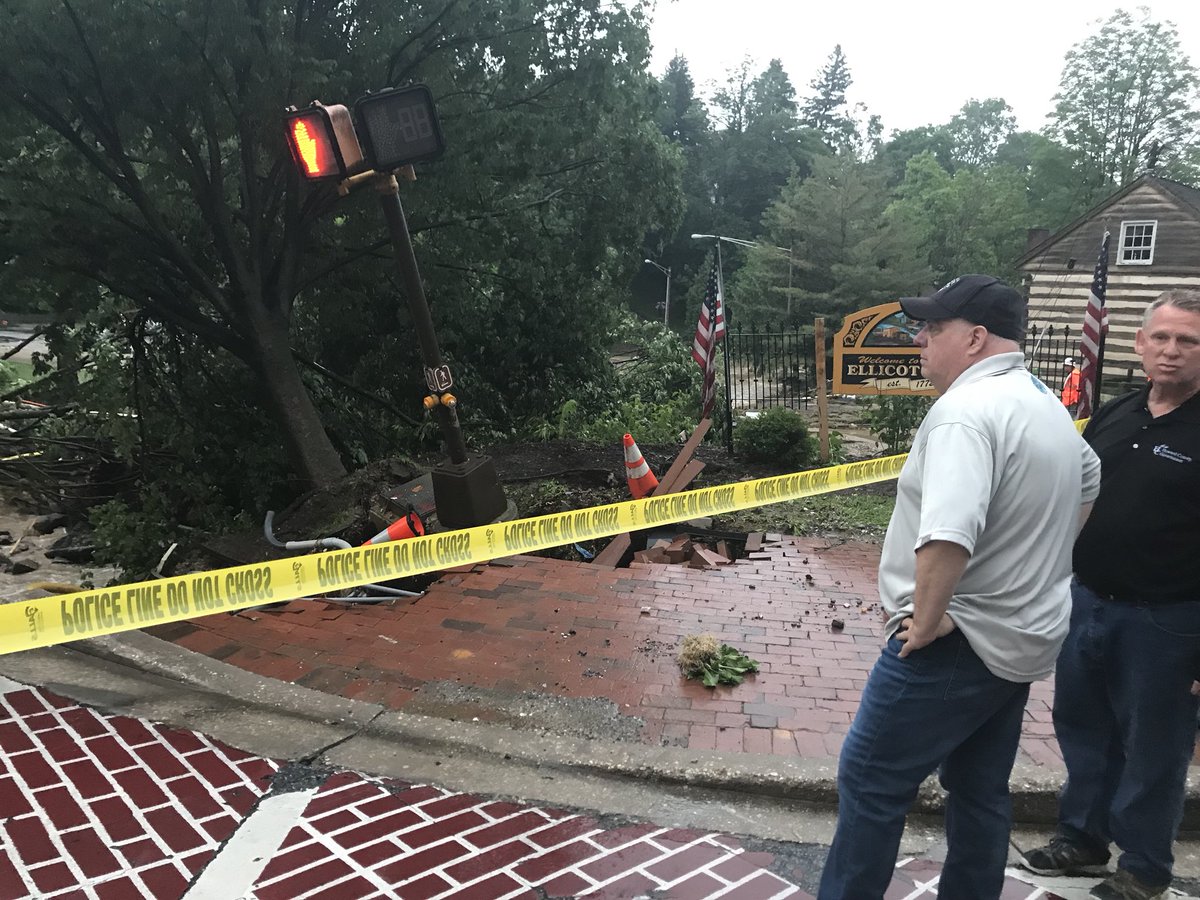 2209 EDT | Howard County on the Ellicott flooding:  At this time we are not accepting donations, but it is heartening to see the outpouring of generosity from members of our community and beyond.
(c) 2018 NW Fire Blog