CAMPO, Calif. – A wildfire broke out on Wednesday, June 6, 2018 around 0946 hours PDT prompting CAL Fire dispatchers multiple fire assets to the fire ground which was said to be near Campo Lake in San Diego, California.
RESOURCES
CAL FIRE – San Diego.
INCIDENT TIME LINE
Here is the timeline for today's fire activities:
0946 Hours:  CAL Fire – San Diego County dispatches a high number of firefighters including four helicopters to a wildfire in the 31000 block of Highway 94.
1019 Hours:  Resources on – scene of a 1 acre report a small brush wildfire.  No road closures or evacuations on order.
1050 Hours:  IC reports fire has consumed 10 acres
1107 Hours:  Fire has now consumed a total of 25 acres. Still no closures, evacuations in effect.
1143 Hours:  Campo visible top right from the HPWREN (Region's wildfire-spotting webcams) camera on Lyons Peak. (Photo Courtesy:  Lakeside Fire (LKS).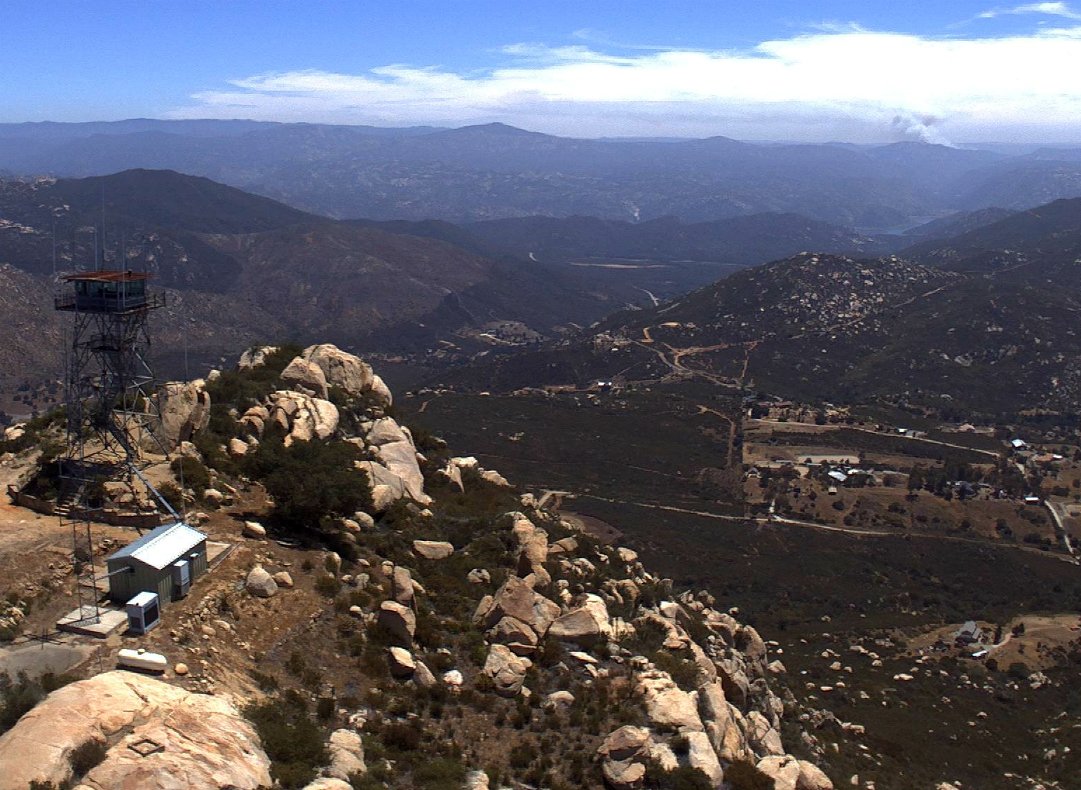 1157 Hours:  Fire grows to 75 acres with a 0% containment status.  Evacuation warning given for residents on North Campo Truck trail
1215 Hours:  Fire doubles in size and reaches 150 acres.  0% containment
1348 Hours.  Fire size increases to 200 acres.  0 containment.  New evacuation warning for La Posta Rd. Hard closure from La Posta Rd between Hwy 80 & 94.  1 Firefighter injured, transported for minor injury.
1426 Hours:   North Campo Truck  Trail evacuation order lifted.  Fire moving away from the area.  320 personnel assigned.  6 air tankers and 4 helicopters on-scene.
1524 Hours:   Size increases to 250 acres but crews reach 5% containment status.
1529 Hours:  Forward rate of spread stopped. La Posta Road evacuation warning lifted.  La Posta Road has a soft closure.
1604 Hours:  Acreage reduced to 265 due to more accurate mapping.
1637 Hours:  All road closures are lifted.  Fire crews, personnel still working in the area.
(c) 2018 NW Fire Blog