UPDATE 1 – AUGUST 17, 2018 – FRIDAY
A wildfire is burning about 13 miles west of Paisley (Lake County) on the Fremont-Winema National Forest (Paisley Ranger District), Oregon. which started on August 15, 2018.
The cause is unknown and under investigation.
Fire behavior is active with short crown runs, group torching and long-range spotting.  When it started on the 15th, the fire had reached 350 acres with a 0% containment status.
The fire has burned about 8,500 acres of timber and brush.  There is no containment or estimated as to when that will happen.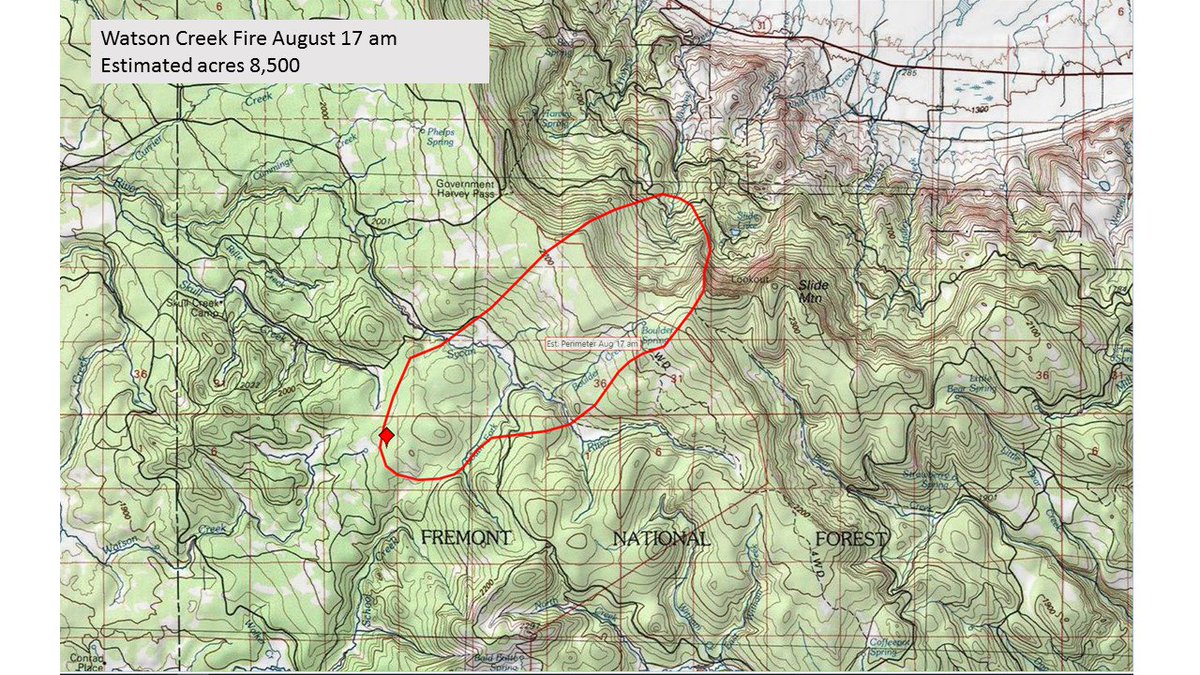 Resources include 100 personnel, two fixed wing Air Attack platform, four helicopters, 14 engines, eight water tenders, four dozers, four 20-person crews and two faller modules.   A lead plane and air tankers are being deployed when there is good visibility.
Firefighters face challenges with difficult terrain, access and the dense large amounts of dead and downed debris on the ground making it a safety issue.  A low visibility is also a factor for fire personnel on the ground and in the air.
Incident Cooperators include Oregon State Police, rural fire districts and Lake County Sheriff's Department.  A Northwest Team 6, a Type II IMT took over fire command at 1800 hours this evening.
The total fire suppression and containment cost-to-date is $350,000.00.
(c) 2018 NW Fire Blog