MOLDE,  Norway | On March 23, 2019, around 1400 hours (Norwegian time), the VIKING SKY, a cruiser liner owned by Norwegian parent company VIKING Ocean Cruises sent  out a Mayday due to loss of their power engine.  The engine was unable to be restarted but has since the cruise ship lost complete power and was assisted by several tug boats back to the nearest port.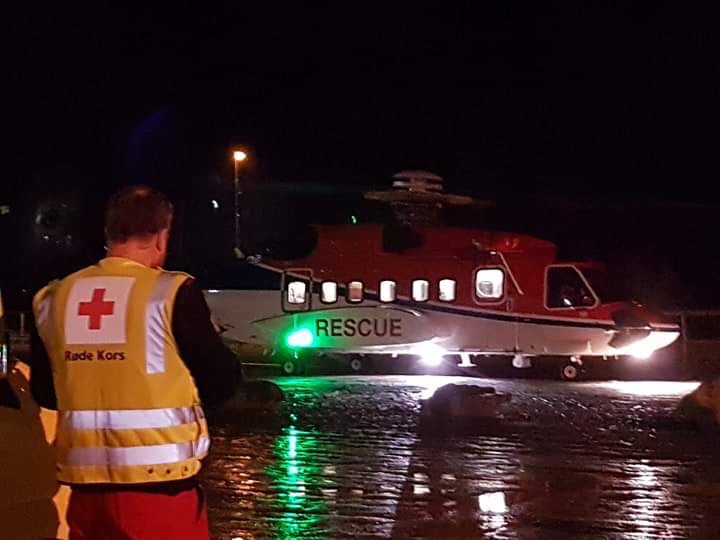 The ship was seen on video from passengers and media news outlets of a large cruise liner listing from side-to-ship as it was being battled by heavy winds.  Video of the interior also showed ceiling tiles falling on passengers and furniture swaying from side of the boat to the other.
The Norwegian Coast Guard and mutual aid worked throughout the afternoon and into the evening with the assistance of five helicopters, began the painstaking and the very dangerous rescue mission of plucking one passenger at a time.
At the time the Mayday went out by the ship, there were over 1300 passengers and crew on board.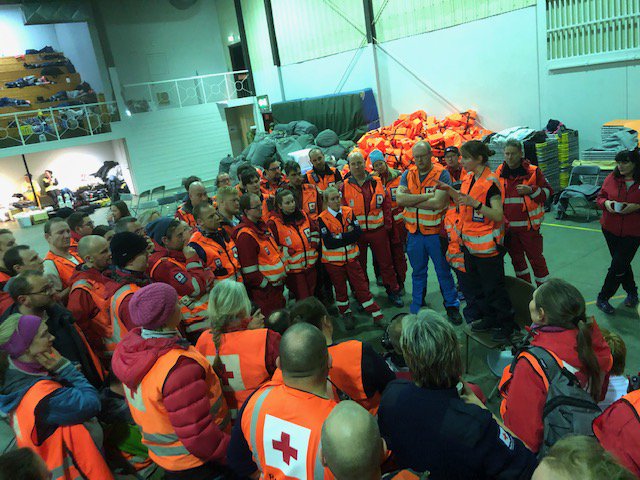 CURRENT STATUS
Around 0100 hours (West Coast time) on March 24, 2019, passengers from the VIKING Star were received at the Hustadvika evacuation center. They received dry clothes, blankets and first aid.  The Norwegian Red Cross aka Norges Rode Kors said they were seeing bruises, broken bones and cuts. Many of the passengers were in need of emotional and mental health support from a hand to hold, a shoulder to lean on or someone to talk to.
SOCIAL MEDIA EYEWITNESS ACCOUNTS
Note:  All hours listed are West Coast time due to the time difference. These are the times listed on Social Media.
1300 hours, March 24, 2019 | The VIKING Sky can be seen sitting in port via the ** Live ** Webcam in Molde here.
0603 hours, March 24, 2019 | The VIKING Sky is safe.  It is near the port of Molde.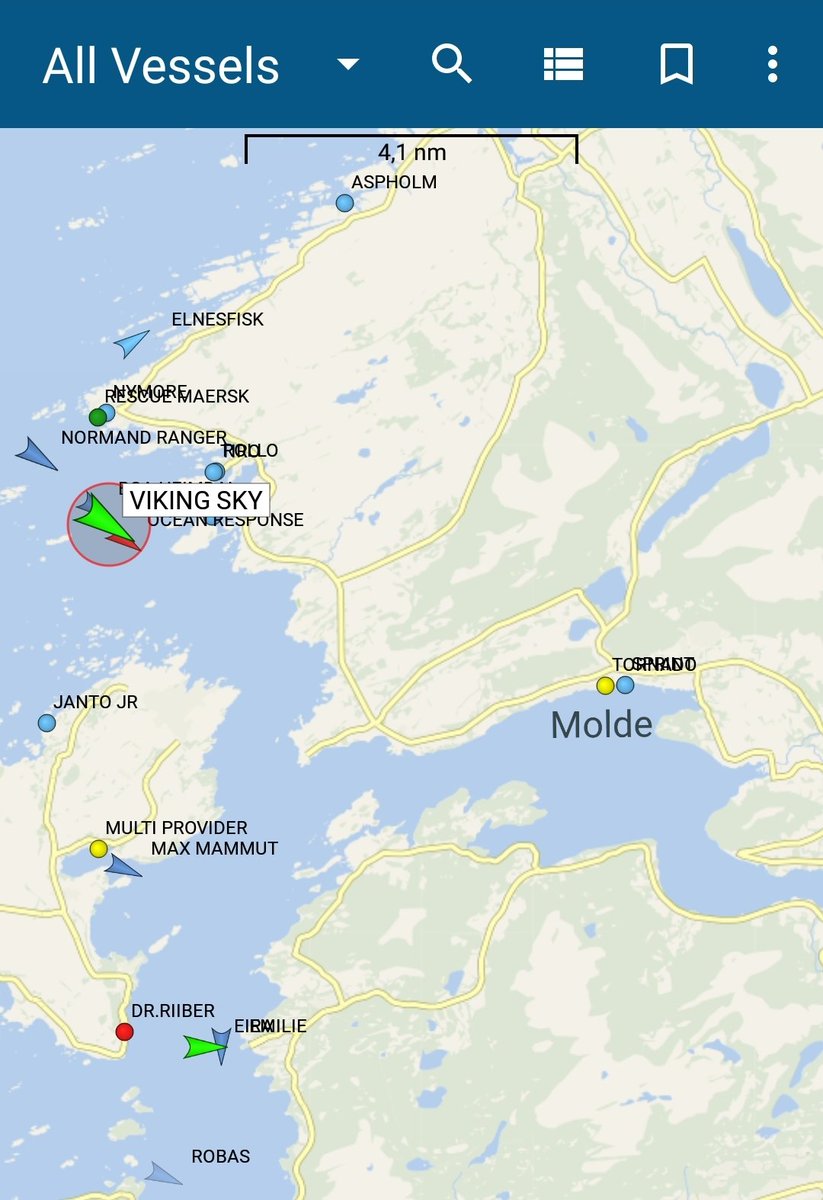 0015 hours, March 24, 2019 | The tugs are attached and we are about to turn towards the nearest port.
2158 hours, March 23, 2019 |  Current position of the VIKING Sky via an AIS radio transponder showed three rescue vessels VIVAX, OCEAN RESPONSE, NORMAND RANGER on a marine traffic map along with two additional SAR vessels heading towards the listing cruise liner.
2144 hours, March 23, 2019 | Volunteers from the Auxilliary corps are in place at the Evakuertcenter at Brynshallen in Hustadvika order and ready to take care of evacuees from the VIKING Sky.
2127 hours, March 23, 2019 | 297 passengers has been evacuated by helicopter rescue. (0450 hours March 24, 2019, Norway time)
1706 hours, March 23, 2019 | On board the (Ship), the crew is doing an amazing job on tending to our needs. The galley has been damaged with broken glass, wine bottles, dishes, etc. The (crew) yet has managed to make us sandwiches, bring water and keep us calm.
1448 hours, March 23, 2019 | The aftermath of a door being blown open after a massive wave that hit the ship is an eye-opener as seen in this video.  Credit | Ryan Flynn (@RyanDFlynn11).
https://twitter.com/i/status/1109572773255569408
HOW TO REACH LOVED ONES
The VIKING Ocean Cruises have a hotline that family members of passengers can call to find out about more details.  The US/AU booked guests line is 1-888-889-8837 or for UK booked guests, you can call 07585 779 853 or 0208 780 7900.
Thank you for following this post.  We are sending out thoughts and prayers to all who have been impacted by this Cruise Ship Disaster from being impacted by the rescues to being welcomed in to the Evacuation Center. – Ed.
(c) 2019 NW Fire Blog