Humboldt Toiyabe National Forest | Fire assets from the USDA Forest Service, Truckee Meadows Fire Protection District and the Reno Fire Department responded to a brush fire about five miles up Peavine Mountain on Saturday afternoon.
The fire was originally at 15-acres is now well into 30-acres destroyed.  Fire crews have reached a 15% containment status and are expected to remain overnight into Sunday morning.
Smoke is said to be expected to impact communities of Stead, Lemmon Valley, Sun Valley. Red Rock and Spanish Springs, which are north and northeast of the fire in Washoe County, Nevada.
The fire started from an unknown ignition and is currently under investigation.
Photo Credit | Humboldt Toiyabe National Forest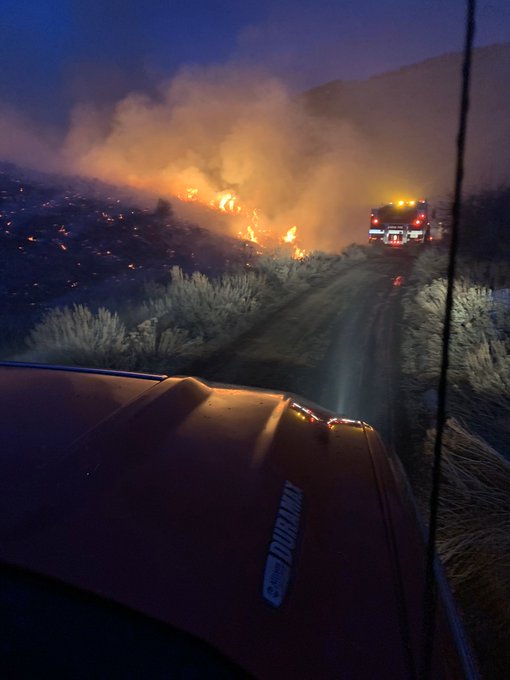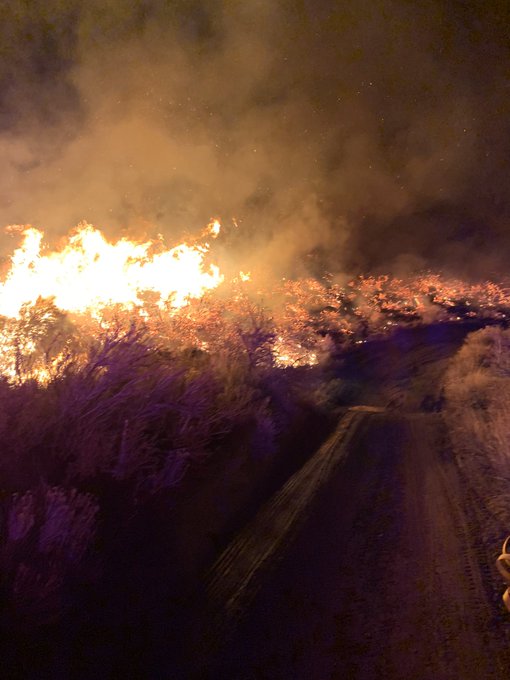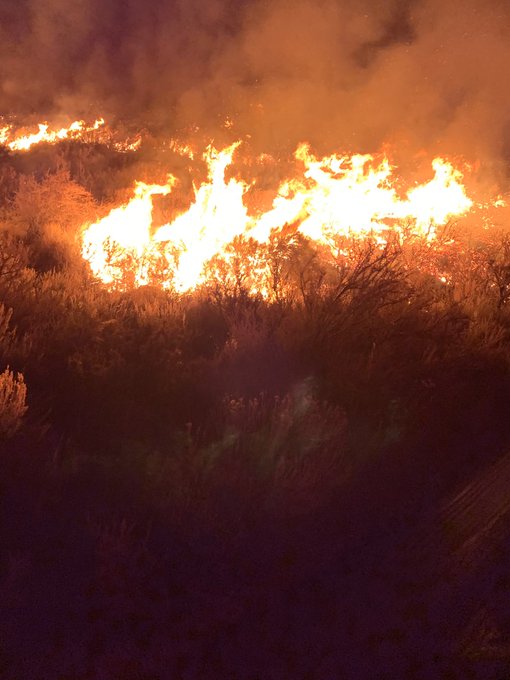 Current weather conditions are 39*F with winds from the north and gusts up to two-miles-per-hour.  There is a 10-mile visibility with conditions being fair and partially cloudy.
#RenoFire #TruckeeMeadowsFireProtectionDistrict #RenoFirefighters #PeavineFire #USFS #Nevada #PeavineMtn
(c) 2020 NW Fire Blog – Updated at 2145 hours PST