Update 1 – Sunday, April 26, 2020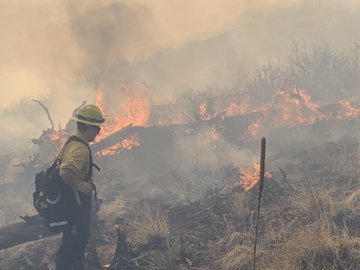 The 560 FIRE was reported on Saturday, April 25, 2020 at 1230 hours MDT (or 1130 hours PDT).  It is burning in the Old Hayman Burn Scar in the Pike National Forest.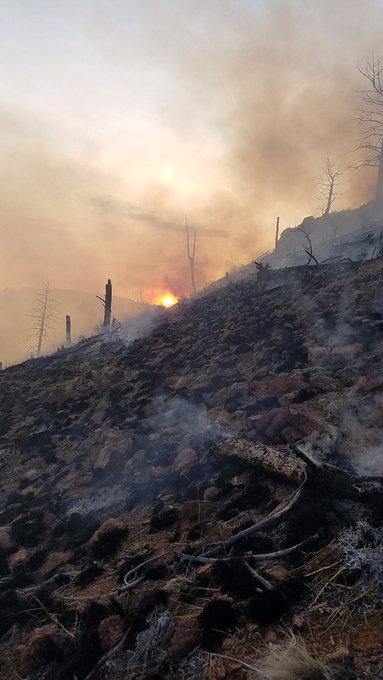 Firefighters and equipment were dispatched to the fire located off of 560 Road and about three miles northwest of Cheesman Reservoir in Colorado.
Personnel on the fire ground include those from the  US Forest Service (Lead Agency), North Fork Fire , Elk Creek Fire, Inter-Canyon Fire Protection District, Evergreen Fire & Rescue, and Indian Hills Fire, Jefferson County Sheriffs Office.
23 Firefighters are currently assigned to this incident.
Resources include: 2 engines, 1 bulldozer, 1 water tender.
There has been 68 acres of grass and standing dead and downed trees destroyed.
This was an out-of-control fire  but crews have successfully reached a 60% containment status.
No structures are under threat.
Wildland fire crews will continue to secure the firelines and mop up hotspots.  A bulldozer has been building a fireline in areas where it is safe and accessible.
Danger to crews remain as dead and downed trees could pose a fall hazard.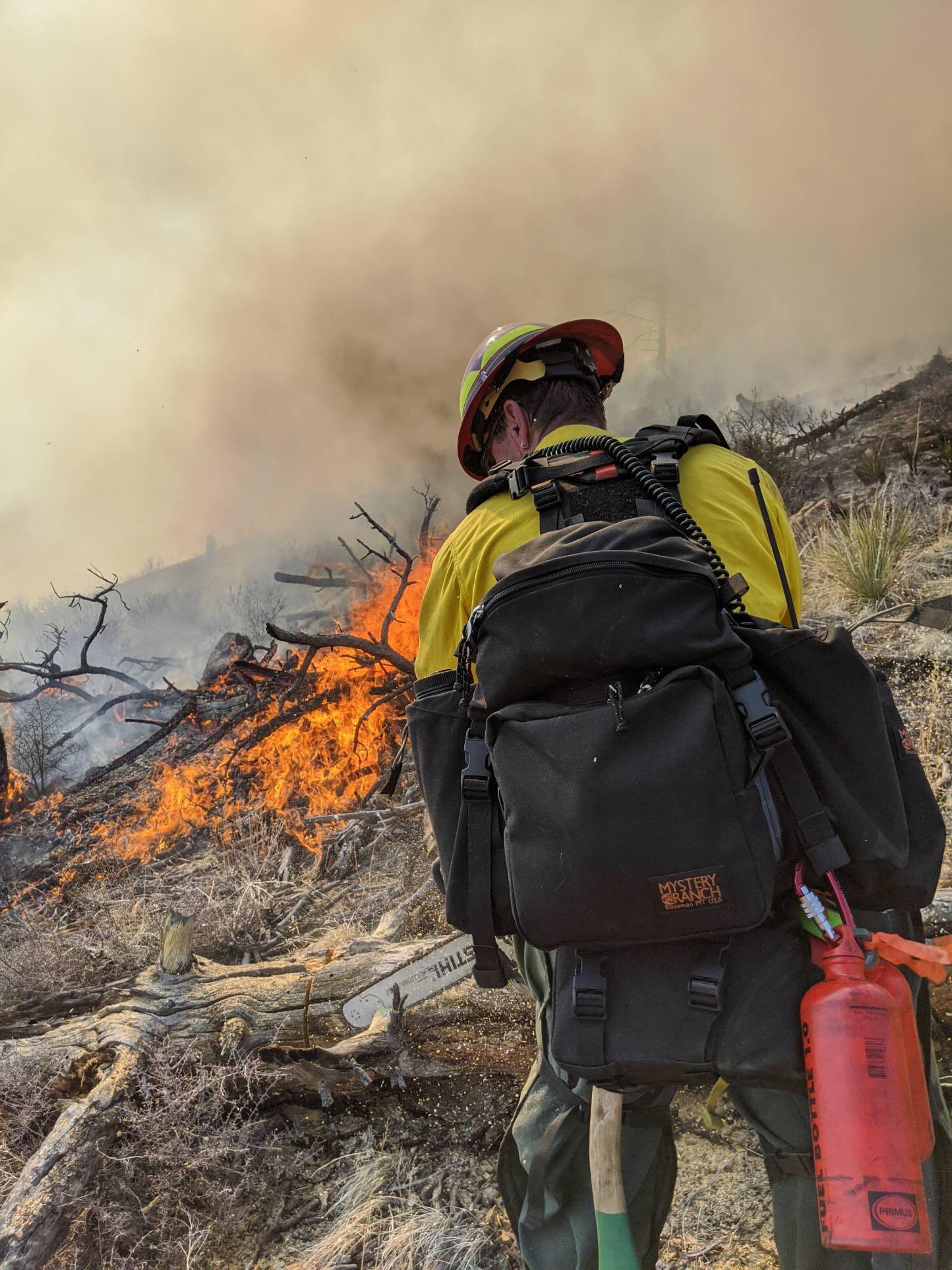 Smoke will be visible as fuels continue to burn on the interior.
#560Fire #ColoradoWildfires #FireSeason2020
(c) 2020 NW Fire Blog- Updated 4/26/2020 1100 PDT (1200 MDT)