INCIDENT SUMMARY
Date/Time of Incident | The CREEK FIRE ignited on September 4th around 1821 hours PT and has since been burning.
Location | It is currently burning on both sides of the San Joaquin River near Mammoth Pool, Shaver Lake, Big Creek and Huntington Lake areas in both Fresno and Madera Counties, California. More precisely 35 miles northeast of Clovis.
Fire Fuels | Timber, chaparral and tall grass.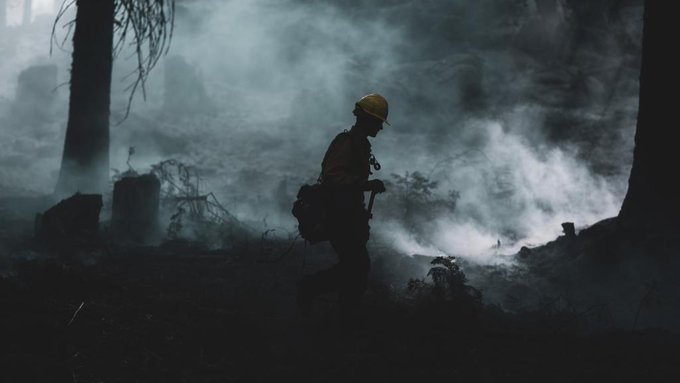 FIRE OPERATIONS
Resources | There are 2,038 total personnel along with 39 crews, 11 helicopters, 169 engines, 14 dozers and 44 water tenders.
They rep the USFS, AZ Fire & Medical, CAL FIRE along with the NWS Binghamton, Sierra National Forest, NOAA.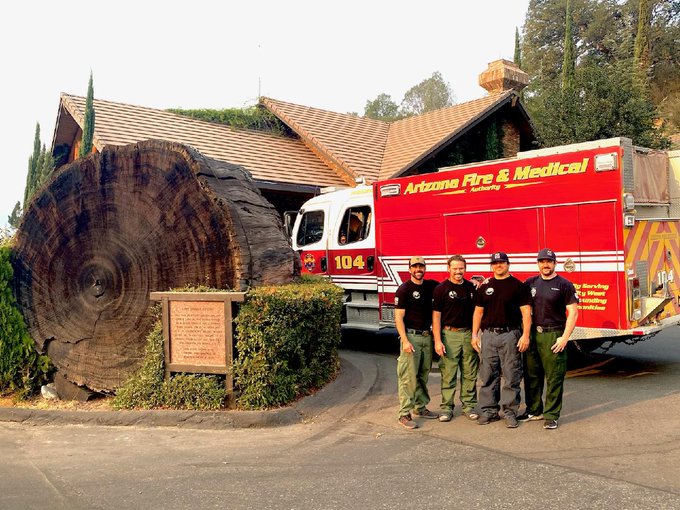 Unified Command | Command is in Unified command which includes CAL FIRE, Fresno County Sheriff's Office and the Sierra National Forest. This includes the CA Team 5 (IMT1) and NR Team 4 (IMT2).
South Zone – Fresno County | Fire activity near Edison Lake and Mono Hot Springs produced quite a bit of smoke today. This will impact Kaiser Pass Road towards the northeast portion of the fire. Fire behavior is active due to drought stressed fuels.
From San Jaoquin River north to Central Camp will transition to patrol status in the southwestern portion of the area. Crews have completely mopped up and widened/secured the containment lines. Aircraft flew over yesterday supporting fire operations. New aircraft was due to arrive today to recycle existing resources.
North Zone – Madera County | Continued high pressure, low humidity remains for potential flare-ups and short-range spotting. Active burning of surface fuels in the Ansel Adams Wilderness is confined by natural barriers, but it still remains about 10-12 miles west of Mammoth Lakes. It has had little forward progression as it is being held by the 2018 LIONS FIRE burn scar.
Firefighters will continue with securing the edge, mopping up and increasing containment lines in the northwestern corner.
CURRENT STATUS
Size Up | There has been 313,660 acres destroyed. Current containment status is 49%. Fire behavior is active with uphill runs, backing and short-range spotting.
Damage Assessments | There has been 71 structures damaged and 856 destroyed. 12 people (fire/civilians) have been injured. Cost-to-date in fire suppression and containment expenses have reached a whopping $113,000,000.
Infrastructure | Power companies are assessing re-energenzing areas and making infrastructure repairs.
Repopulation | Residents, business owners and others are starting to repopulate areas again.
Temporary Entry Permits | Temporary Entry permits will be given to those who were evacuated from campgrounds, camping areas and cabins south of the fire to return and pick up their belongings on October 4, 2020 and again on October 10th and 11th. Additional dates will be given for the northern side.
How to Request a Permit –> https://www.fs.usda.gov/detail/sierra/home/?cid=fseprd815384/
Cattle Round-up | Cattle in and around the fire area are being rounded up and evacuated out of the area.
SIGNIFICANT EVENTS
Fire-nadoes | 2 Fire-nadoes shows its face as fire weather intensifies on September 25th. (Media)
Military Assistance | Army, Navy and Marines are all helping fight the good fight, together as one.
Community of Shaver | Many homes in this community are saved.
(c) 2020 NW Fire Blog – Updated 10/3/2020 2030 PT