NASHVILLE, Tennessee
Two Officers were dispatched to a shots fired call inside a building in the downtown area of Nashville, Tennesee early Christmas morning would instead be faced with a RV playing a warning about if those who could the message to evacuate. A bomb was said to be inside the vehicle and it was about to detonate in fifteen minutes.
Officers called in backup and knew they only had minutes to evacuate everyone out of the area with the aid of four other Officers. After making sure all citizens were evacuated and some, but not all of their fellow Officers had cleared the area – the bomb exploded.
One person was killed in the blast – the bombing suspect, Anthony Quinn Warner, 63. Police believe there is no one else involved in helping him.
The incident was reported to have occurred at 0630 hours CST in the 100 block of 2nd Avenue North in Nashville, TN.
Less than 10 people were said to be hurt. The Metro Nashville Police Department states about 40 buildings were damaged, with some having poor structural integrity and making them uninhabitable. On Tuesday, December 29th, about 225 business and building owners, as well as contractors visited the protected area to secure the building with plywood and tarps. Offiers and the FBI provided victim specialist for all those on-scene.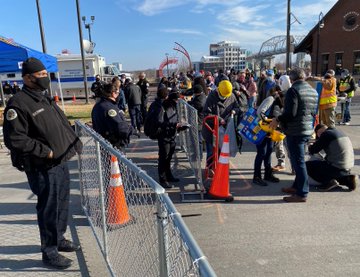 Six Metro Nashville Police Officers were recognized for their life-saving measures in evacuating all residents out of the area, prior to the explosion. The Bomb Squad also was saved in that, thankfully they did not reach the RV in time before explosion.
The FBI Evidence Response Team, which includes the FBI and ATF Agents painstakingly got on their knees and started to comb through the bomb site on Monday, December 28th.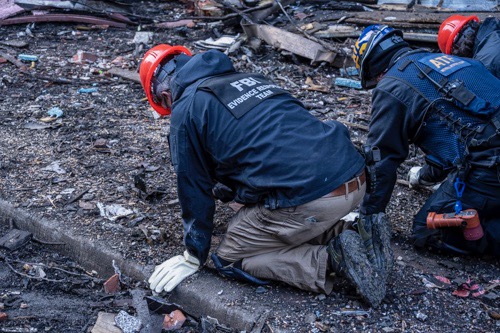 Credit: Metro Nashville PD (see above photos)
DISCLAIMER: This Police body cam may be disturbing to some readers. This is from one of the MNPD Officers who responded to the scene and leads up to the blast.
(c) 2020 NW Fire Blog – Update 3 – 12/30/2020 0055 Hours PT