SIT REP 4 | MAY 16, 2021 | 2155 PT
INCIDENT SUMMARY
Status
A wildfire started Friday night in the Pacific Palisades area, which was contained to less than 50 acres, would have a flare-up on Saturday morning creating a small spot fire. This fire is also named the PALISADES FIRE.
Size/Containment
The fire has grown from last night's 750 acres with a 0% containment status to 835 acres this morning with the same containment number. [UPDATE] Fire has almost doubled in size from the LAFD's last update at 0730 to 1,325 acres, 0% containment at 1250 hours PT.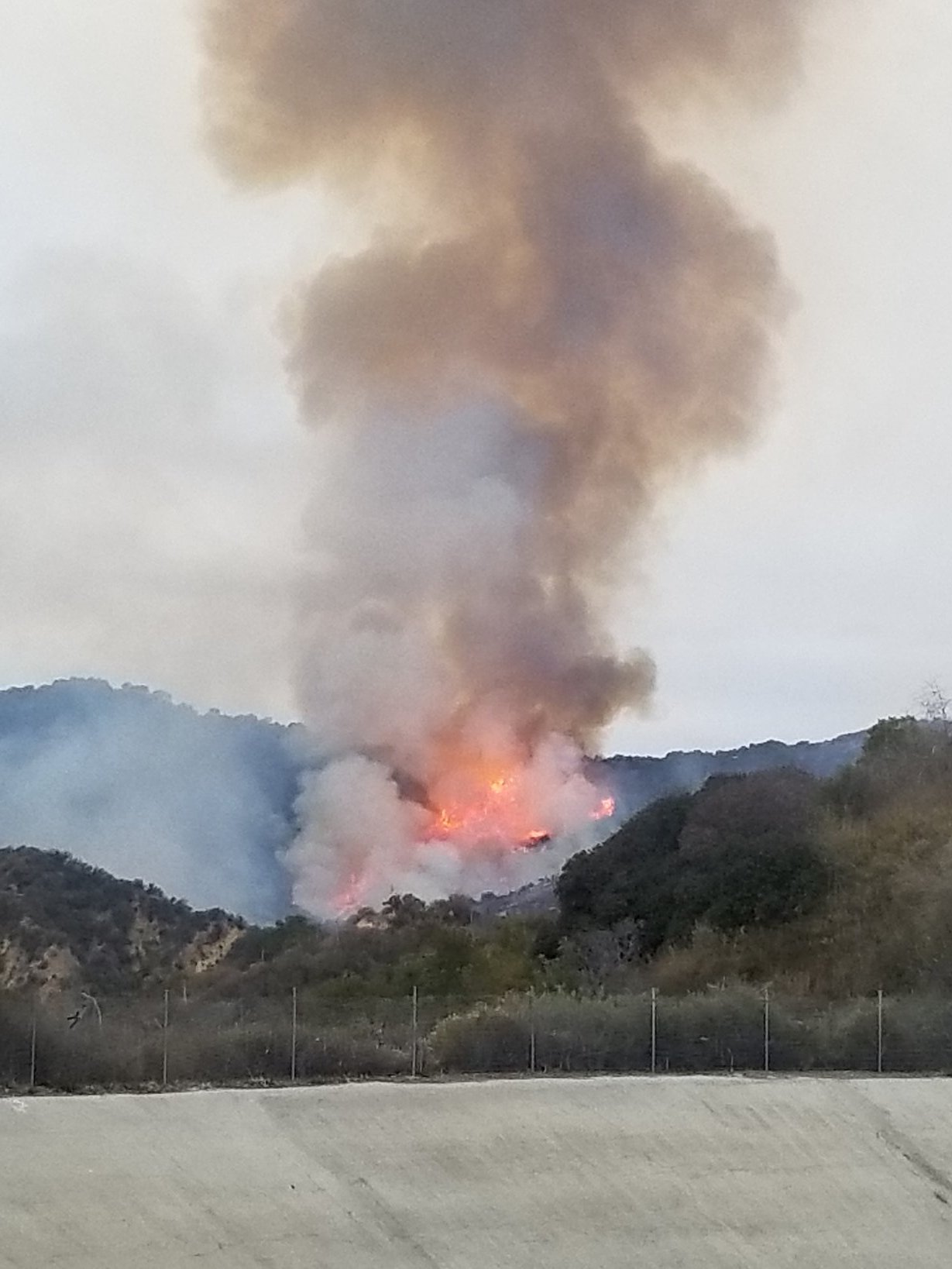 Cause
The cause has been determined to be suspicious in nature but Fire Officials are saying short that is arson-related. This is an on-going investigation and no exact preliminary determinations have been released by the LA Fire Department as of yet.
LAFD released a Saturday presser stating there is a main fire which is the original Friday night fire and a small spot fire. However, there was a notable three burn areas mentioned.
Other verified sources are showing LASD Air Rescue 5 inserting the Special Enforcement Bureau personnel into the Topanga area in search of an arson suspect setting fires. This was posted by them around 2040 hours last night.
Law Enforcement Official say that they are aware of those passing a photo of a "possible arson suspect" around on Social Media. Some are cautioning this could put people in danger. This is an ongoing investigation by Fire/Police Officials.
Location
Incident address is in the 1800 block of Michael Lane, Pacific Palisades, CA.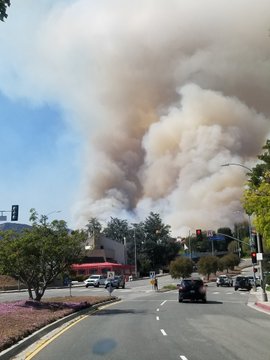 FIRE STATUS
Fire Behavior
Fire behavior is moderate with flare-ups. Crews continue to try to suppress the head of the fire in areas where it is still challenge to difficult steep and rugged terrain as well as locations inaccessible to the fire. Heavy equipment including dozers are working to build/improve containment lines wherever it is possible.
Brush in this area has not burned for the last 50-plus years and onshore winds are due to increase this afternoon.
Fire could be pushed in the northwestern direction and resources, including the structure protection group is ready for any rapid changes.
RESPONSE
Fire Agencies are in an Unified Command system including: LAFD and LA County Fire Departments.
INCIDENT COOPERATORS
CAL FIRE
CAL FIRE is working as a mutual resource partner, assisting LA City and County Fire Departments with personnel.
LA City FD
3 helicopters.
LA County FD
LA County FD has two copters 14, 15, 22. ICP (Incident Command Post) and PIOs at the Will Rogers State Beach.
Private Company
Helitender.
Ventura County FD
CA States Parks
MRCA FD (Mountains Rec Conservation Authority)
MRCA Parks
LA County Government
LASD HQ
Malibu Public Safety
Santa Monica Fire
SMFD is a member of the Strike Team XLA 1075A with one engine along with the Beverly Hills FD and Culver City FD. They are part of the structure protection group.
Beverly Hills Fire Department
City of Beverly Hills is a member of the Strike Team XLA 1075A with two engines in conjunction with the Santa Monica FD and Culver FD. Structure protection group.
Culver City Fire Department
Culver City FD is a member of the Strike Team XLA 1075A also with two engines along with SMFD, BHFD and are part of the structure protection group.
Red Cross Los Angeles (@RedCrossLA)
Providing regular updates on available assistance. Virtual assistance for those evacuated can call 323-374-3525.
Los Angeles Animal Care
Southern California Equine Emergency Evacuation is also offering assistance to those with livestock/horses. They are listed on Facebook.
City of Calabasas
Caltrans District 7
CLOSED: NB and SB Topanga Canyon Blvd; between PCH (SR1) and Mulholland Drive until further notice.
CLOSED: SB PCH right lane between Temescal Canyon Road and Chataqua Blvd.
Travel Alerts QuickMap (ca.gov)
CHP – West Valley
EVACUATIONS – 0848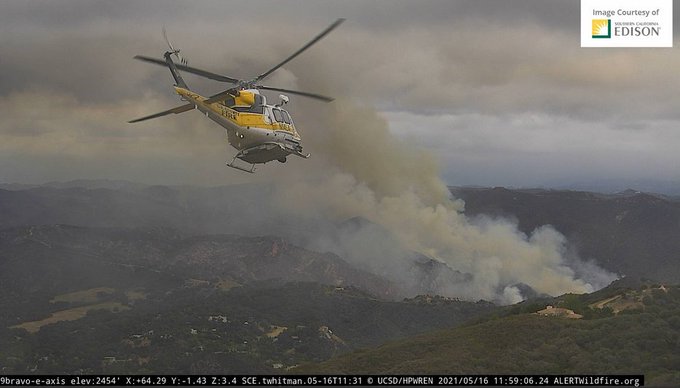 EVACUATIONS
Impacted
Mandatory and voluntary evacuations are expected to impact a minimum of 1,000 people.
Threats
No threats to nearby cities Calabasas or Los Angeles.
Evacuation Alerts – Visit the @LACoFDPIO, @LAFD and/or @LHSLASD on Twitter.
Topanga Zones 4 and 6 are mandatory evacuations.
Roadways will become one-way streets. Evacuating to the south.
Animal Evacuation Centers
LARGE ANIMALS – Pierce College Equestrian Center. 6201 Winnetka Avenue, Woodland Hills.
SMALL ANIMALS – Agoura animal Care Center. 29525 Agoura Hills Road, Agoura.
Evacuations – Zones 4 and 6, Topanga
Cheney Ranch Road
Rochemont Drove
Penny Road
Callon Drive
Sylvania Lane
Paradise Lane
Cheney Drive
Busch Trail
Prier Road
Hillside Drive
Fontaine Road
Winfield Road
Bonilla Drive
Robinson Road
Entrada Road
Waveview Drive
Amy Way
Colina Drive
Greenbluff Drive
Encina Road
(c) 2021 NW Fire Blog