SIT REP 2 | MAY 22, 2021 | SATURDAY
A wildfire is burning in Deer Springs, California that has been spotted in the center median on 15 Freeway.
Firefighters are starting to make good knockdown of the fire and holding it to between six and seven acres.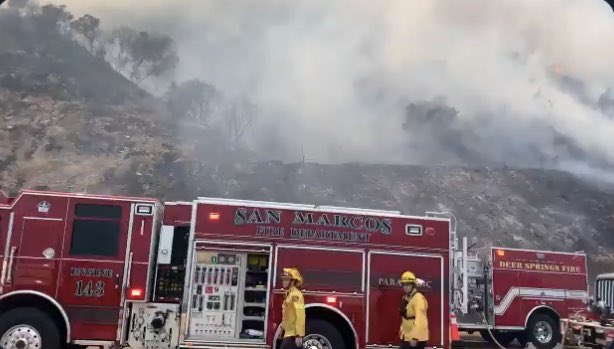 OPEN: 2 left SB I-15 freeway lanes have been reopened.
Lead Agency: San Marcos FD.
Incident Cooperators: CAL FIRE.
(c) 2021 NW Fire Blog – 1322 PT