SIT REP 1 | MAY 22, 2021 | SATURDAY
A wildfire is burning in Deer Springs, California that has been spotted in the center median on 15 Freeway.
Current fire behavior is active with uphill runs that is about three to five acres in size. There is a rapid rate of spread that is occurring.
Winds are blowing from the southeast.
No structures are currently threatened and there is no evacuation notices or orders in effect.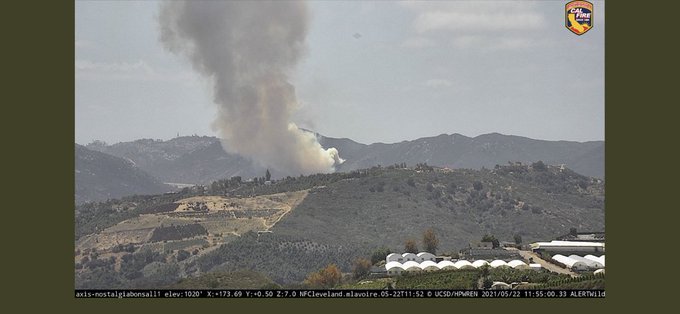 SB 15 is currently shutdown at Gopher Canyon and NB is closed at Deer Spring Road. UPDATE | Some lanes have been reopened.
Two tankers have arrived and have tied in with AA330 and Copter 538. Additional engines have been requested.
Lead Agency: CAL FIRE San Diego.
Incident Cooperators: San Marcos FD.
(c) 2021 NW Fire Blog