UPDATE 3 | JUNE 5, 2021 2330 PT
INCIDENT SUMMARY –Lightning ignited the WILSON CREEK FIRE, which was reported on Saturday evening, May 20, 2021. It located about 15 miles northeast of Pioche, Nevada in the Ely District Office area on Mt. Wilson.
SIZE UP — 1,598 acres of Timber (litter and understory), dormant brush, hardwood slash, and brush. 80% containment. Fire behavior is minimal with creeping and smoldering. Expecting to fully contain on Tuesday, June 8th.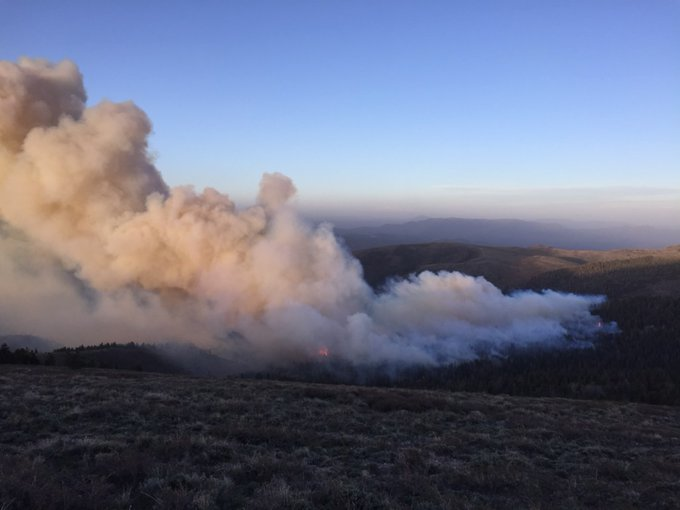 RESOURCES —  145 firefighters remain assigned to this wildfire incident. There are four Type 1 hand crews, the Arc Dome wildland fire suppression module, three engines, and two water tenders with aerial support from one Type 2 and one Type 3 helicopters.
COMMAND — Bill Panagopoulos, a Type 3 IC.
FIRE OPS — Crews will focus on completing line construction on all divisions and mopping up any remaining threats to the line.
FIRE WEATHER — RED FLAG WARNING in effect until 1200 hours on Sunday, June 6th. Expectations for strong winds and low humidity on Monday.
THREATS — No threats to structures or assets in the fire zone.
(c) 2021 NW Fire Blog