Thursday, September 2, 2021
# # #
COMMUNITY MEETINGS
Daily @ 1700 (5 pm) PT – Facebook: https://inciweb.nwcg.gov/incident/7801/
# # #
INCIDENT SUMMARY – The Incident Summary includes the date and time the fire ignited, the cause (if determined or released by officials), the location and other incident related information.
Burning 16 miles NE of Plymouth (El Dorado County)
East of Omo Ranch
South of Grizzly
Burning across the Sierra Nevada
Now impacting South Lake Tahoe (NV) areas
Consuming lands and forcing mandatory evacuations
Started August 14, 2021, before 1900 hours PT
Unknown cause
Cause is under investigation
Heavy timber and steep terrain
CURRENT FIRE BEHAVIOR / WEATHER – Listed below are today's fire and significant weather conditions that are contributing to current fire behavior.
Extreme behavior
Long-range spotting
Crowning
Torching
CURRENT STATUS – The current status and its stats are listed below.
210,893 acres
27% contained
811 structures destroyed
44 structures damaged
$80.4 Million cost-to-date
Five injuries (fire and citizens)
INCIDENT COMMAND – The Incident is in Unified Command, which consists of these three main agencies working together to manage the CALDOR FIRE.
Jeff Veik, CAL FIRE IMT6
Joe Reinarz, USFS NIMO 2
Rocky Oplinger, ICT1, USFS CIIMT4
INCIDENT COOPERATORS – Incident Cooperators are human and animal service organizations, local/state/federal resources and private businesses/organizations that support one another and the communities they serve in during large long-term disasters/incidents.
Animal Services
Wildlife Disaster Network – 800-942-6459 (injured wildlife)
UC Davis Vet Med
Gold Country Wildlife Rescue – 530-885-0862 (rescues)
California Raptor Center
Fire / EMS / Medical
Pioneer FD
CAL FIRE AEU
Georgetown FD
El Dorado FD
Placerville FD
CAL FIRE
Mosquito FD
Garden Valley FD
Cal OES Fire
Marshall Medical Center
Barton Health
Shingle Springs Band of Miwok Indians FD
Lake Valley Fire District
CAL FIRE AEU (https://www.fire.ca.gov/incidents/2021/8/14/caldor-fire/)
USFS – El Dorado NF
TWF Sawtooth Hotshots
Lake Tahoe – USFS
Government
El Dorado County
Indian Diggins School District
El Dorado County EMSA
El Dorado County Office of Education
CAL EPA
El Dorado County Department of Agriculture
Nevada Guard
CA Dept. of Ed.
Carson City, Nevada Government
Carson City FD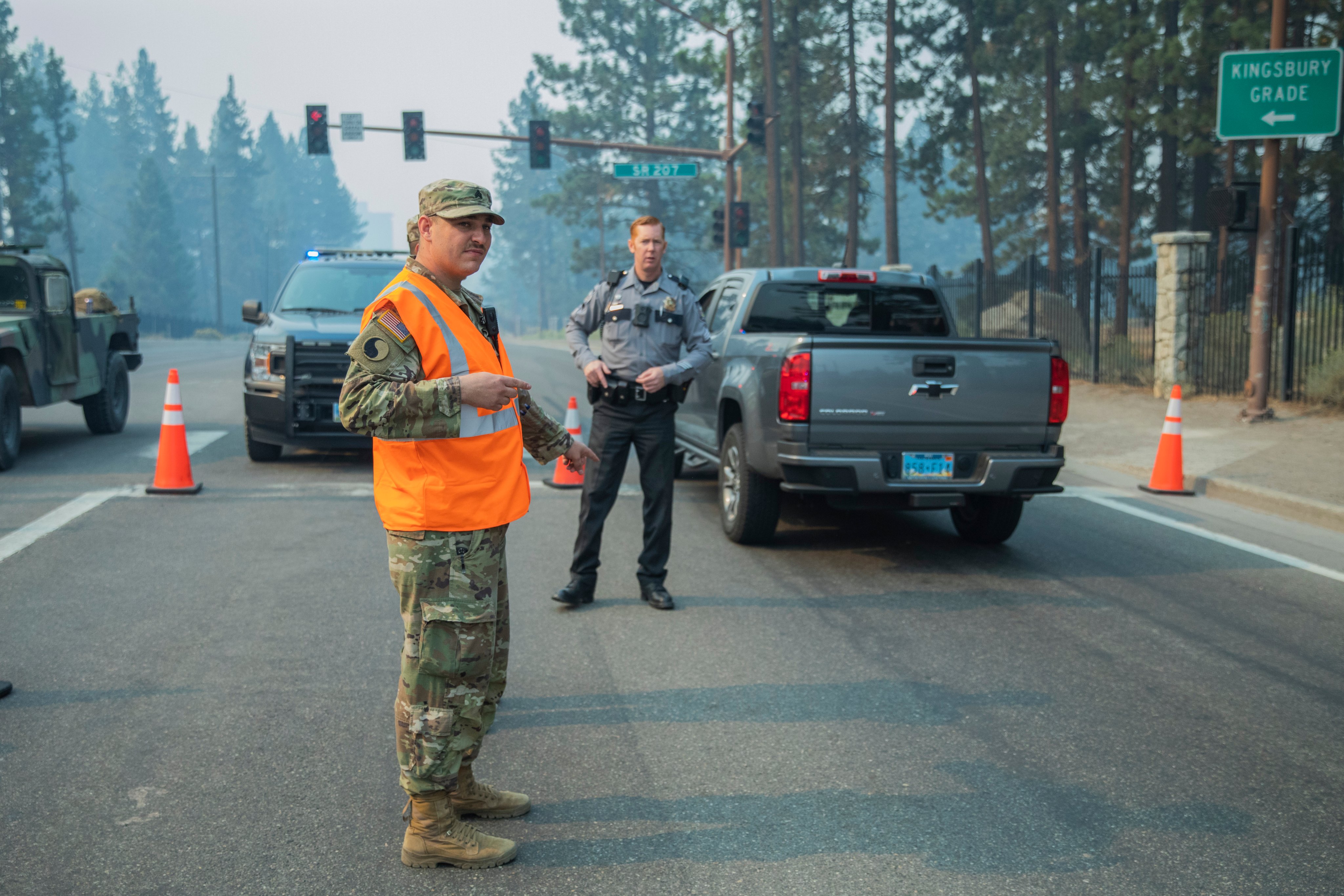 Human Services
Grizzly Flats Community Service District
Tahoe Coalition for the Homeless (@TahoeWarmRoom Twitter). 530-600-2822
World Central Kitchen (@WCKitchen)
Law Enforcement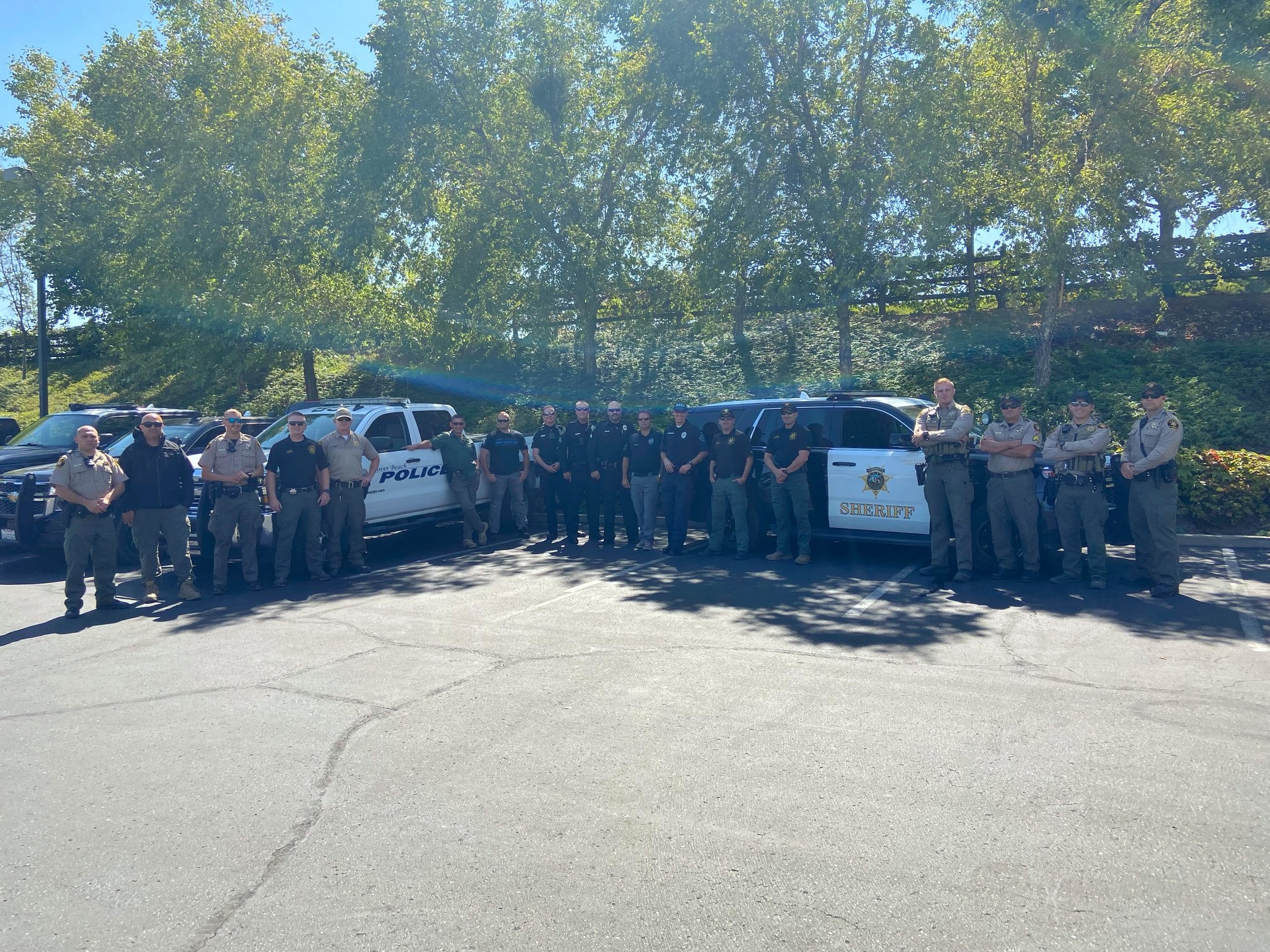 SLO City Police
SLO Sheriff
CAL Poly Police
APD
Transportation
CALTRANS
El Dorado County DOT
Nevada DOT
Tahoe Trans District
Utilities
Sierra Pacific Industries
PG&E
El Dorado Irrigation District
SMUD
AT&T
Grizzly Flats Water District
Volcano Telephone
State Water Resources Control Board
KAMPS
Verizon
Donors / Fundraisers
Starfield Vineyards – donating $1 for "every" bottle of Starfield win sold now through 9/14/2021 to the El Dorado Community Foundation. (starfieldivneyards.com)
Greater Nevada CU – accepting donations of essential items to support impacted fire victims/evacuees/business owners/etc. Most effective way is to make monetary donations to the American Red Cross. Go to GNCu.org/RedCross
THREATENED – Threats are listed by different communities and what type of structures or valued assets in the area, if known.
Several communities including the Lake Tahoe area
Infrastructure
FIRE RESPONSE – The Fire response states the number of personnel and equipment that has been released by various agencies that are currently assigned or engaged on the incident.
4,451 personnel
80 crews
523 engines
26 copters
96 dozers
77 water tenders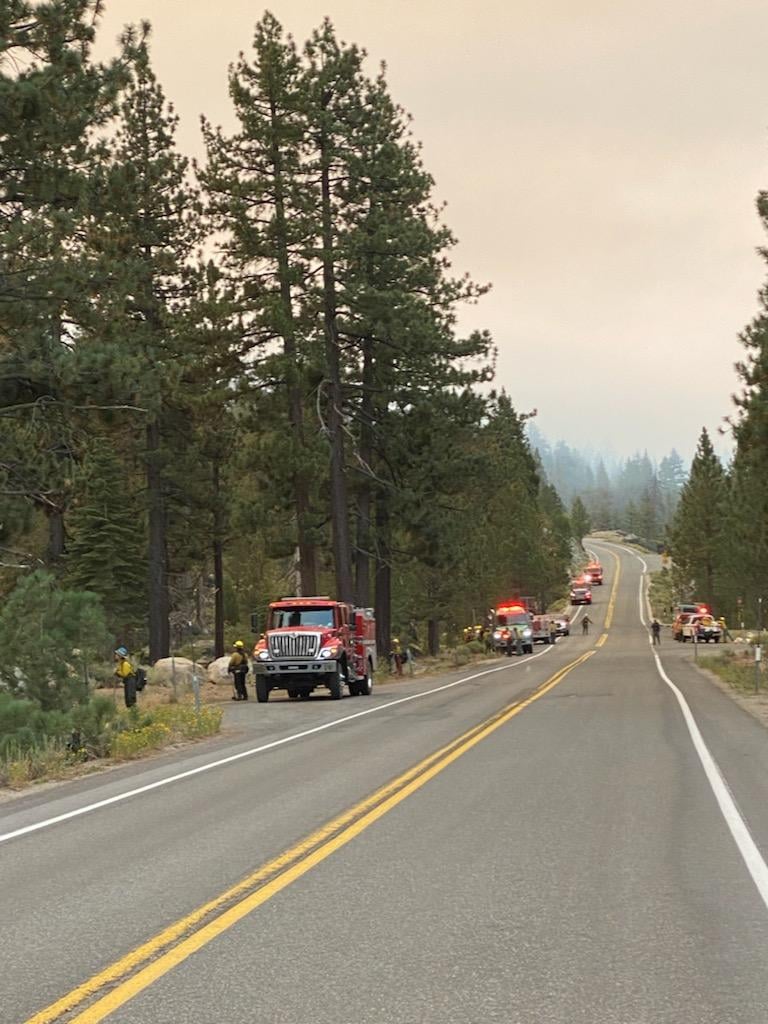 HOW TO HELP
The Animal Shelter in Diamond Springs
This Shelter is looking for lots and lots of volunteers 18+ of age to help with all of the misplaced animals.
If you are unable to volunteer, they sure could use blankets, cat boxes and cat bowls. Phone #530-621-5795.
KQED, Local Media
California Department of Education Foundation
https://charity.gofundme.com/o/en/campaign/cde-emergency-response-fund/cdefoundation?modified=1
Community Support
Carson City FD requests that you not donate to the stations but directly to the community.
We are asking for evacuees to not bring the items to Station 51. Instead, call 775-887-2100 for more information on where you can donate! We are proud of the support from our community for those who are impacted by the fire.
EVACUEE RESOURCES
#CaldorFire #CAwildfires2021 #CAwildfires
(c) 2021 NW Fire Blog